Originally printed in the October 2022 issue of Produce Business.
Bashas' recently celebrated its 90th anniversary.
The Arizona supermarket chain Bashas' was founded in 1932 by Ike and Eddie Basha Sr., along with their six sisters and mother. Ike and Eddie's parents, Najeeb and Najeeby Basha, immigrated to America from Lebanon in the 1880s. They lived in New York at first, but ventured to pre-statehood Arizona in 1910 and opened a mercantile. The family moved to Chandler, AZ, in 1920 and opened a store on Boston Street. When patriarch Najeeb died in 1932, sons Ike and Eddie opened their own store and named it "Bashas'," the plural possessive meaning the store was run by the entire family. Today, the company runs more than 100 grocery stores in the markets it serves.
Certainly, as the company has grown over the decades, it has seen many changes, such as trends in farming, retail, technology, produce, the consumer and doing business.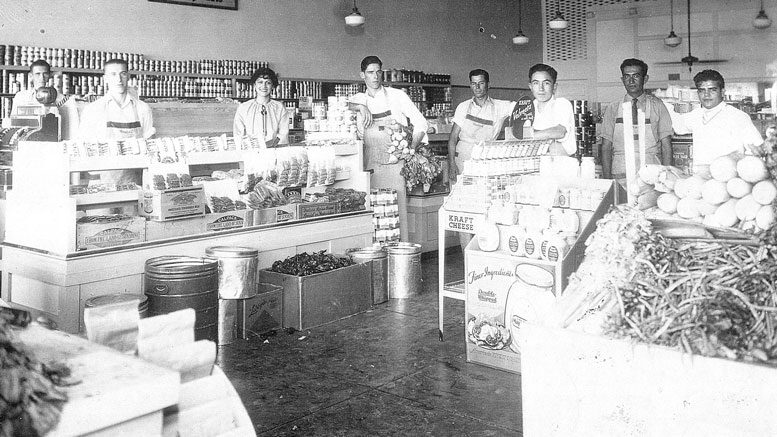 "There have been massive changes over our 90 years in all areas, including product assortment (we originally stocked dry goods, not groceries), shopper habits and themes of food consumption," says Ashley Shick, director of communications and public affairs, Bashas' Family of Stores. "These days, customers are making more specific requests, such as for vegan and vegetarian options, as well as for special dietary needs like gluten-free."
The current company president is Edward "Trey" Basha III, the grandson of co-founder Eddie Basha Sr. "Trey" Edward Basha III carries on the tradition of his predecessors in focusing on the many families the company serves, as well as its team members and the needs of the broader community. Giving back has always been an essential part of doing business for Bashas', and that commitment is as strong as ever.
Looking forward, Bashas' continues to focus on its brand commitments, looking for future growth and expansion opportunities.
"In addition to growth, we're also focused on enhancing our digital capabilities in the modern marketplace to support consumer trends and interests. We'll expand our commitment to technology, and push for personalization when it comes to services like delivery or pick-up," says Shick.
As always, throughout the decades up to the present day, produce is a key part of Bashas' merchandising strategy.
"Our goal is to 'Win With Fresh' in all perishable departments, and produce is a big part of that. As a local company, we'll continue to focus on seasonality and sourcing our products locally," says Shick.