NEW PRODUCTS
Farmer's Promise Has New Burbank Reserve Variety
Burbank Reserve from Nuto Farms, Rice Lake, WI, is now accessible to retailers and consumers through the commitment of Farmer's Promise. The Burbank Reserve comes packaged in 5- and 10-pound poly bags. The new crop was ready Oct. 1.

Farmer's Promise, RPE's nationwide commodity potato brand, is one of the fastest-growing potato brands in the United States. Beyond providing russet, red, yellow, white, organic, and Idaho potatoes in a variety of sizes — ranging from 3- to 50-pound cartons to individual packs and value-added single and tray packs —the brand forges a unique connection between consumers and the farmers who cultivate their potatoes.
Cooltrax Introduces TempTracker Temperature Management Solution
Cooltrax, Fort Worth, TX, cold chain solutions provider, has released a new, advanced Cooltrax TempTracker temperature management solution for any cold chain operation, including refrigerated trucks, trailers and other cold-chain assets.

The new TempTracker kit from Cooltrax makes it easy to achieve and maintain FSMA compliance and meet customer audit requirements. Easily installed without wires and preconfigured to your telematics dashboard, the TempTracker kit also includes a completely 4G wireless gateway and long-range Bluetooth technology.

The Bluetooth-enabled sensors, which offer a 10-year battery life, are fully operational upon arrival for installation and offer instant connection.

Seamlessly transmitting data every 15 minutes to the application-configured, cloud-based Cooltrax Temp Tracker web portal, the sensors provide data for automated reporting and prompt failure notifications if temperatures fall out of acceptable ranges.
Mann Packing Co. Partnership with P.F. Chang's Brings Fresh Produce to Your Dinner Table
Mann Packing Co. Inc., Gonzalez, CA, announced a new collaboration with P.F. Chang's, a globally recognized Asian culinary brand honoring the 2,000-year-old tradition of wok cooking. The two are bringing together two new Asian-inspired salad kits available now at Giant Eagle and at select retailers nationwide.

These salad kits are the Asian restaurant's most popular salads on the menu: Asian Caesar: romaine, parmesan, toasted sesame seeds and wonton croutons; and Mandarin Crunch: julienned vegetables, cabbage, mandarin orange, almonds, rice sticks and mandarin vinaigrette.
Lipman Introduces Two Award-Winning Tomatoes
Lipman Family Farms, Immokalee, FL, introduces two new tomatoes to its family of tomato varieties: the Monet Red and Bellavina. Both tomatoes were recently awarded the International Taste Institute's 2023 Superior Taste Award.

Lipman's Monet Red is a greenhouse-grown, cocktail-type tomato, available year-round. Picked fresh from the vine, round and naturally sweet, these cocktail tomatoes are great for any garden salad, pasta dish or hors d'oeuvres.

Lipman's Bellavina is a greenhouse-grown tomato on the vine and is available year-round. Excellent for fresh slicing, cooking, roasting or blending for sauces, the Bellavina offers a bold red color inside and out. Earning an impressive overall mark from the International Taste Institute, Bellavina received 3 of 3 stars.

Both tomato varieties are presented in premium packaging with bold branding to build consumer awareness and appeal to the food-savvy shopper.
ANNOUNCEMENTS
Avocados From Mexico Partners with Susan G. Komen
This October, Avocados From Mexico, Dallas, TX, is offering shoppers the chance to rally behind a good cause. The brand is renewing its partnership with the world's largest nonprofit source of funding for the fight against breast cancer, Susan G. Komen, for the third consecutive year.

During National Breast Cancer Awareness Month, Avocados From Mexico will donate $50,000 to Susan G. Komen and feature pink packaging as part of its Super Good shopper promotion. The co-branded program is available nationwide and includes pink displays and thematic packaging to drive consumer awareness of breast cancer.
UniPro to Acquire Legacy Foodservice
UniPro Foodservice, Atlanta, GA, plans to acquire Legacy Foodservice Alliance (Legacy), Richmond, VA, from Legacy Food Group. The partnership is expected to be formalized in the fourth quarter of 2023 with a January 2024 close.

Deb Winter, current Legacy executive vice president, will continue in the role, and will lead the new Legacy division of UniPro, reporting to Bob Stewart, chief executive of UniPro Foodservice.
CalFlowers Wins Marketer of the Year Award
Each year, the Society of American Florists honors the best in floral marketing with the coveted MOTY (Marketer of the Year) award. California Association of Flower Growers & Shippers (CalFlowers), Fallbrook, CA, took home the honor for the That Flower Feeling initiative. The MOTY Award focuses on the most unique, innovative, and successful marketing efforts that have shaped the floral industry year to year.

That Flower Feeling is a successful collaborative marketing campaign launched in 2022 by CalFlowers. The nationally scaled, consumer direct marketing campaign was created to raise the per-capita consumption of fresh flowers in the United States. Within one year, the campaign's self-care focus has reached over 88.1 million consumers in the U.S. and has put fresh-cut flowers at the forefront of consumers' minds.
Tops Friendly Markets and Price Chopper/Market 32 Holding Local Supplier Summit
Price Chopper/Market 32 in Schenectady, NY, and Tops Friendly Markets in Williamsville, NY, will host a Local Supplier Summit in Buffalo, NY, Nov. 14 and in Schenectady, NY, Nov. 16.

The summit will provide entrepreneurs the opportunity to connect with the chains' decision-makers, share their products, and receive feedback with the goal of being stocked on local shelves of some of the combined chains' nearly 300 stores in New York, Massachusetts, Vermont, Connecticut, Pennsylvania and New Hampshire.
Organics Unlimited Selects Food Innovator as Recipient of First Carlos Cortes Scholarship
The Organics Unlimited GROW Fund has selected Carmen Leticia Hidalgo Mujica as the first recipient of the Carlos Cortes Scholarship. This $15,000 scholarship honors the work and memory of organic banana pioneer Carlos Cortes Sr. and is awarded to an individual whose journey embodies the values of commitment to social responsibility, fair-trade and sustainability while championing innovation in the food industry.

Originally from Mexico City, Mexico, Mujica recently graduated from Universidad Nacional Autonoma de Mexico. She will continue her academic pursuit of a master's degree in food quality and innovation at the University of Leeds in England.

Mujica's deep-seated passion for science led her to become a chemical laboratory technician during her high school years. Her commitment to fair trade and sustainability strengthened during her undergraduate years when she developed an edible coating derived from shrimp processing waste to extend the shelf-life of fresh fruit products. Her achievement culminated in a patent registered in Mexico.
Produce Distributors Association Goals Include Expanded Membership and Strong National Advocacy
Produce distributors will now have an even stronger advocacy trade association to tackle challenges unique to the middle of the supply chain. The Produce Distributors Association (PDA) — originally founded in 1989 as NAPAR (National Association of Perishable Agricultural Receivers) and headquartered in Washington, D.C. — is the first, and only, organization of its kind that solely advocates for fresh produce distributors. Initially an East Coast-based organization made up of terminal market members, a key goal of the reborn organization is to build national membership with broad representation by the next generation in the evolution of produce distribution.

"We want to remake NAPAR and have started with a simplified name change," says Matthew D'Arrigo, PDA board chair and owner of D'Arrigo New York, Inc., in Bronx, NY. "Our first goal is to cast a much wider net over the industry. When we move from terminal market membership to the population of any produce distributor in America, numbers go up 20-, 30- and 40-fold and so does industry representation. This then leads to a second goal: To develop lobbying expertise and an agenda of topics of concern that specifically affect produce distributors."

D'Arrigo says the PDA will give a strong and active political voice and a much-needed seat at the table in Washington, D.C. "A third goal is for PDA to serve as a watchdog, as an insurance policy. Our representation in Washington will be our eyes and ears, reporting back to the membership on current topics and those lurking in the future, so we can get a proactive head start on these issues," adds D'Arrigo.

Current issues include making sure produce distributors are treated fairly by the revised FSMA 204 regulations and assuring that any revisions in requirements for distributors of organic fruits and vegetables are reasonable.
Buyers Edge Platform Fresh Division Announces New Podcast
Released in May 2023, the Buyers Edge Platform Fresh Division launched the Grounded podcast. This new marketing tool was created with a mix of produce professionals in supply chain and sourcing in mind.

Since the inauguration of the show, the podcast has evolved to incorporate categories outside of fresh produce, such as food waste, distribution, major growers, hydroponics, high-growth brands, brand acquisition and how it impacts the entire supply chain.

Lauren Mitchell is podcast host and director of national accounts and custom distribution for Produce Alliance, Chicago, IL.
Mission Produce Sales and Peruvian Operations Teams Attend Asia Fruit Logistica
Mission Produce Inc., Oxnard, CA, a leader in sourcing, producing, and distributing fresh Hass avocados, with additional offerings in mangos and blueberries, attended the Asia Fruit Logistica in Hong Kong, Sept. 6-8. The participants included special representation from its Peruvian operations team to facilitate conversations on Mission's quality control from harvest to delivery. The company showcased its continued developments in vertical integration to promote a year-round supply for the Asia market.
Anticipation Builds for First Kiwi Berry Season with Homegrown Organic Farms
The upcoming kiwi berry season, introduced as part of the merger between Homegrown Organic Farms, Porterville, CA, and HBF International, McMinnville, OR, is preparing for harvest. Kiwi berries are about the size of a plump grape, with edible skin — the softer the berry, the sweeter the taste.

Kiwi berries are rich in vitamin C, low in fat, cholesterol and sodium. High in fiber, potassium, vitamin E and magnesium, these berries are a way to boost your daily intake of essential nutrients.

The berries are freshly packed into 4.4-, 6- and 16-ounce clamshells pack-style.
Riverwards Produce Recognized Among Philadelphia Business Journal's 2023 Soaring 76
Each year, the Philadelphia Business Journal publishes the Soaring 76 list, and Riverwards Produce, Philadelphia, PA, has been identified as one of the region's fastest-growing companies. List makers are required to be headquartered in Greater Philadelphia, be independently owned without a parent company, have sustained revenue growth from 2020-2022, and a minimum revenue of $750,000 in 2020.

Riverwards Produce provides unique, quality ingredients to chefs and neighbors alike, while focusing on sourcing ingredients, produce, and proteins from farms located a short drive from Philly.
TRANSITIONS
BJ's Wholesale Club
BJ's Wholesale Club (BJ's), Marlborough, MA, announces Anjana Harve has been named executive vice president and chief information officer.

Harve will be responsible for the strategic leadership and direction of the company's information technology organization to drive business outcomes, optimize revenue growth and improve operating efficiencies. Harve will report to Bob Eddy, chairman and chief executive, and serve as a member of BJ's executive leadership team.
Prior to BJ's, Harve served as Global CIO at Fresenius Medical Care, where she led information technology, privacy assurance, cyber, digital and data security across key business units. She also held various CIO and technology leadership roles at Hill-Rom, Novartis and Shire.

Harve holds a bachelor's degree in computer science engineering from Bangalore University in India and a master's in business administration from the Wharton School at University of Pennsylvania.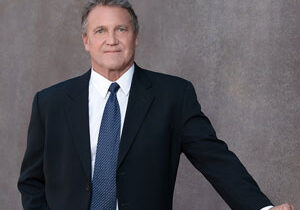 Dovex Fruit Co.
Dovex Fruit Company, Wenatchee, WA, named Bob Haarhues as national sales director. Haarhues joins Dovex Fruit Company with several years of senior sales experience, including vice president of sales at Dovex's partner company, Crunch Pak. He held prior positions with SUPERVALU, in corporate produce for store formats; Amcor Flexibles Europe; Americas Fresh Produce; and Stemilt Growers.

Haarhues lives in Arizona and will work out of corporate headquarters in Wenatchee.
Stemilt
Two long-time Stemilters, Wenatchee, WA, Mike Taylor, vice president of sales and marketing, and Tate Mathison, director of sales, have transitioned into new roles. Taylor has been promoted to senior vice president of strategy and business development, while Mathison will become vice president of sales and marketing.

As senior vice president of business development, Taylor will oversee Stemilt's orchard management business, Stemilt Ag Services, and in-house research and development team. He will steward existing and foster new relationships on the farming and breeding sides of the business, with a focus on long-range plans for new varieties and orchard development.

Mathison will step into the role of vice president of sales and marketing and will oversee the sales and marketing departments and team leads, improve systems and processes, and develop sales strategies and business plans to foster growth at Stemilt. Both Taylor and Mathison will continue their roles on Stemilt's executive leadership team.
Produce & Floral Watch are regular features of Produce Business. Please send information on new products, personnel changes, industry, corporate and personal milestones and available literature, along with a high resolution image to: Managing Editor, Produce Business, P.O. Box 810425, Boca Raton, FL 33481-0425 or email us at info@producebusiness.com.