Originally printed in the October 2019 issue of Produce Business.
I don't claim to know it all when it comes to produce, but after more than 40 years in this business, I have picked up a few things along the way. I am always searching for new opportunities to marry old school produce knowledge with new school technology and omni channel marketing.
Sometimes I read about new studies and new metrics, touted as "big news," and I think, 'did you need that new data report to tell you this?' I knew it just by observing. Many large retailers are now realizing what I have been saying for more than 20 years: "battles for supermarket supremacy will be fought in grocery, but the war will be won in fresh." They also are treating less plastic like it's a new idea. I come from a time when there was no plastic, and that's where we are headed again; you will be helping the environment and your displays, and profits will benefit from it. Produce looks better naked.
There is no doubt there are younger and smarter people in produce than I, and I wish to learn from you. But like a history lesson, the past can lead the way to the future. There were many tried-and-true buying and selling lessons of the past, and many are still relevant today. One of them is supply and demand.
One of the things I hear today, and this is not made up …
DC: I need 77 boxes of tomatoes.
Me: There are 80 on a skid. I'll give you 80.
DC: I only need 77.
WHAT? If you are a real produce buyer, a computer is a tool to make you better, but it's not the answer. Things change daily, sometimes by the minute. Just because you sold 80 last week, last month or last year doesn't mean you need that today, tomorrow, next week, next month or in the next year.
Demand is the most important factor, and you can create it or increase it by smart pricing, improving your in-store displays and educating your staff. Produce is always evolving. Technology will bring us to better yields and products, but these must be priced and merchandised to the consumers to pick up the increased volume. I can assure you, if you don't change, you will lose this war. Look how many large retailers have come and gone. Supply and creating increased demand will increase sales and your profits.
There are no other items that are sold like fresh produce. When I had a brief stint on Wall Street, training brokers in sales, I told them these things:
All of you Harvard MBAs, I can put six produce guys in this office, and they will run circles around you. In produce, a half day is 12 hours, not 9 to 4. In produce, prices go up and down like in stocks, but while they go up and down, the product goes rotten. If you can sell and ensure physical delivery of a perishable commodity, then you can sell anything.
I always say, no matter what level you are in this business, the story is the same, only the volume is different: I need, I don't need, I have too many, I don't have enough. The list goes on, and you can pull data from consumers to the largest grower/shipper and everyone in between, and the only thing that changes is the volume we are speaking about. 1 piece, 1 skid, 1 load, 1 field.
About 20 years ago someone came up with the idea to change this system that has worked so well for so long. I believe this person or group had no experience with produce, and if I had to point to a profession, I would say an accountant or a Harvard MBA. It probably went like this:
What do you mean prices change daily? What do you mean sometimes we have, and sometimes we can't get? What do you mean it's raining? Why does that matter?
At about the same time, some successful farmers sent their offspring off to college so they could improve their lives as well as the farms. Unfortunately, these two groups met at school and decided we should sell produce the same way they learned in class to sell widgets. They came up with contract or fixed pricing, forgetting what their elders taught them about rain, drought, crop failures, disease, cold and the daddy of them all … demand.
Demand is the most important factor in the supply-and-demand equation. I explain it this way: If you had the only Honus Wagner baseball card and you paid $1 million for it, what is it worth? It's only worth what the next buyer will pay. I have seen many markets over the years where supplies were so short that the market had to get hot, but it didn't. You know why? Demand was even less than short supplies.
Let me use this example. When supplies are very short, prices are generally very high. There are a certain set of customers that need the product no matter what the price. Foodservice that deals with restaurants are a good example — it's on the menu, so restaurants want and need the item. In the beginning of the cycle, retail, wholesale and foodservice grab all they can get in a short market. The prices at the store reflect the shortage in the way of much higher prices. Consumers back off this item and search for cheaper options. In turn, retail orders slow and demand drops. The market is still short until there is one box more available than the people who need it. And that's where the market stalls.
Now if we get an increase in supplies shortly thereafter, that's where you see a market crash. You know the ones that go from $30 to $4. You know why? Because large retail will not change their price. That's right … they leave the retail the same instead of what any real produce man would do: adjust to the market or just get out, take a loss and get right back in at the lower prices. This is what is broken with our system and needs to change. The main driver of demand is the consumer, and large retail treats them like the enemy. The caveat: the consumer is the only thing keeping you from extinction.
---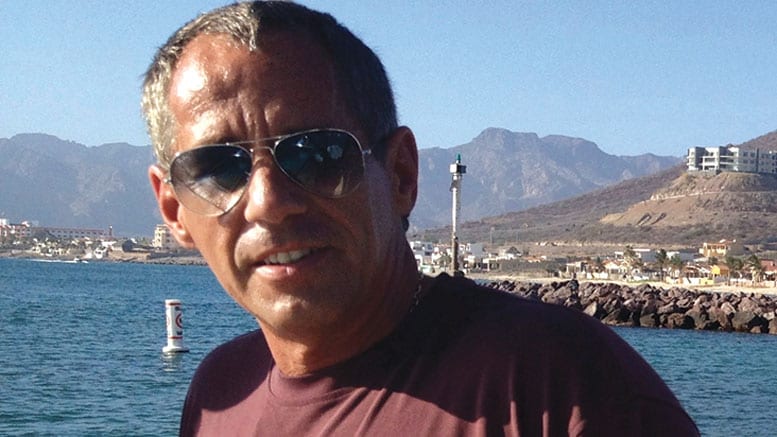 Paul Manfre is general manager, purchasing, sales, and a supply-and-demand specialist for Top Katz LLC, an importer/shipper/grower that has offices in New York City, Nogales, AZ and McAllen, TX.