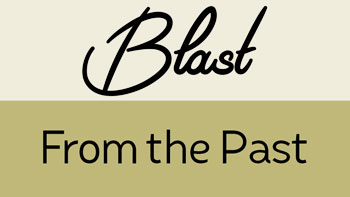 Originally printed in the December 2020 issue of Produce Business.
In 1986, Buck Shuman was on the cover of Onion World magazine. The story was about the Vidalia onion pioneer's 80 acres of sweet onions judged the industry's sweetest by the University of Georgia. In 2015, Shuman Farms, started by his son John, was again recognized as producing the sweetest onion.
"Mr. Buck" helped create some of the most critical Vidalia varieties. In 2013, he was inducted into the Vidalia Onion Hall of Fame for protecting and promoting the Vidalia reputation and quality. The Mr. Buck variety honors him.
In the 1960's, Shuman opened Shuman Fertilizer, which also sold seeds and supplies to local farmers. In the 1970's, he expanded into farming and grew bell peppers, cabbage and other vegetables. Shuman planted his first crop of Vidalia onions in the mid-1980's.
Impacted by the 1980's farm crisis, Shuman struggled to remain in business before closing in 1994. He became a Vidalia onion seed representative for a large seed distributor where Shuman developed leading varieties, including the widely planted Sapelo, considered an industry cornerstone.
When John returned from college in 1994, he wanted to continue the family's farming legacy. After being turned down by his local bank for a $15,000 loan, John convinced his grandmother to co-sign for him.
A little stubborn, with a dream of wanting to return to the industry, John wanted to carry on the work ethic his father passed down. "It was just a combination of staying committed to doing things right, being loyal and faithful and operating a business with integrity," he says. "To us, it's always been about more than just onions. It's about growing a family, a business, a culture of giving back and a product that we're proud to share."
John partnered with leading growers, including Dry Branch Farms, McLain Farms and Sikes Farms. He markets their sweet onions, as well as his own, under the Real Sweet label. Shuman Farms is a grower, packer, shipper and marketer of sweet onions from throughout the world.
John is president and CEO, while brother Mark is director of operations. Two of John's four sons and nephews are majoring in agribusiness in college and may continue the family business as the third generation. John and Mark like to say, "Our future is growing."