Originally printed in the December 2020 issue of Produce Business.
Fresh produce exports to U.S. and Canada normalize following varying degrees of impact.
In early 2020, the coronavirus (COVID-19) pandemic sent shockwaves worldwide, leaving produce suppliers scrambling to react to the fast-evolving situation. Since March, the impact on exports bound for the U.S. and Canada has varied from negligible to significant depending on the country of origin.
European supplies have been the most affected due to reduced airfreight capacity and greater demand from domestic retailers. As the dust settles and a 'new normal' emerges, we speak with suppliers from Latin America, Europe, South Africa and New Zealand:
ASOEX, Chilean Fruit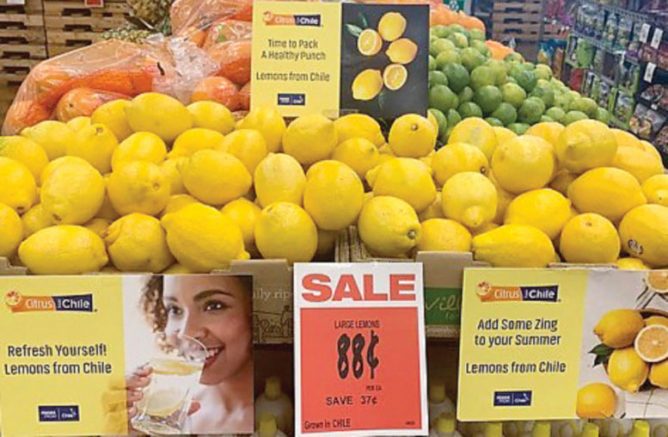 COVID-19 has not resulted in any disruptions of Chilean fruit exports to the U.S., affirms Karen Brux, managing director, North America, at the Chilean Fresh Fruit Exporters Association (ASOEX).
"We just wrapped up a very successful citrus season, with the Chilean Citrus Committee's final report showing that Chile exported 307,067 tons to the U.S., a 9.4% increase over last season," Brux points out.
"Mandarins, specifically, had a huge increase in exports; jumping 46.5% to 120,311 tons. The industry has implemented numerous measures to ensure a safe, consistent supply of fruit throughout these difficult times."
According to ASOEX, Chile's fruit exports globally rose 2.85% to 15.4m cartons between September 1 and October 26, 2020. For 2020/21, meanwhile, Chile anticipates another record cherry crop, with exports rising 35.8%. Likewise, blueberry exports are forecast to increase by 2%, and table grapes by 10-15%.
"We don't expect exports to be impacted by this 'new normal', but with the economic pressures that millions of Americans are confronting, we clearly need to give shoppers even more compelling reasons to purchase our fruit," points out Brux.
On that note, Brux says the main change for ASOEX is how it is marketing Chilean citrus, blueberries, cherries, table grapes and stonefruit in North America. "Our retail and consumer programs are now nearly 100% online, and we expect this to continue throughout the fall and winter," Brux reveals.
Digital coupons, digital ads, web banners, and Facebook Live sessions with retail dieticians, focusing on nutrition, easy snacking, meal ideas and flavor, are all planned for 2020/21. For consumers, ASOEX will utilize its social media platforms and work with influencers. "We're seeing that people are suffering from meal-planning fatigue, so there's a great opportunity to make things a bit easier for them," Brux notes.
Summer Citrus from South Africa
Demand for citrus as an immune-boosting product has risen during the pandemic, according to Summer Citrus from South Africa, which represents nearly 300 South African growing operations that deliver fresh citrus to U.S. stores from June to October.
"We've had to adjust some of our messaging and communication with consumers to elevate the benefits of summer citrus as more shoppers are looking for immune-boosting product to help their bodies battle illnesses," notes CEO Suhrana Conradie.
Although the organization encountered "some supply-chain issues" early in the summer citrus season, it quickly adjusted its conventional shipping program to accommodate weekly arrivals into Philadelphia to meet the increase in demand.
Looking ahead, Conradie expects the trend for healthy citrus to continue through the next year. "U.S. consumers have become accustomed to having all fruit year-round, so there will continue to be demand for exports during the off-months of the domestic season," she concludes.
VLAM, Belgian Vegetables
The pandemic has hampered Belgian bell pepper, tomato, leek, and chicory exports to the U.S.; plus bell pepper, celeriac, pear, and chicory sendings to Canada, especially those destined for foodservice, according to Gert Van Causenbroeck, who handles export promotions at VLAM, the Flanders' Agricultural Marketing Board.
"Although we don't have the trade figures for 2020 yet, it is safe to say that exports have slowed down because the transport costs are much more expensive due to fewer flights and a reduced availability of containers. This makes our produce far less competitive in North America in comparison to local produce and that of neighboring countries," explains Van Causenbroeck.
VLAM's trade show and consumer-sampling marketing efforts had also been sidetracked. In March, VLAM and its marketing agent, Sopexa, had to postpone tastings of Belgian bell peppers, hard fruit and chicory at produce markets in Toronto, Canada. "We plan to resume these as soon as things return to normal," Van Causenbroeck advises.
Next October, meanwhile, HRH Princess Astrid of Belgium will lead an economic mission to the U.S. "We will organize a promotional campaign for fresh produce, and meet local decision-makers," reveals Van Causenbroeck.
BelOrta, Belgian Produce
Exports of Belgian endives to North America contracted this year versus the last decade, reports Jo Lambrecht, manager of sales and marketing at grower cooperative BelOrta.
"From March to June, smaller volumes of Belgian endives were exported to the U.S. and Canada, and we've seen some impact on Brussels sprouts too," Lambrecht advises.
"A lack of airfreight is one reason, and the pandemic's impact on foodservice may have had an influence as well. Apart from endives, it's very hard to pinpoint the exact reasons for some of Belgium's other produce items because Belgium only started exporting some of these products to North America in recent years, so we do not have a clear overview of the sales trends yet."
Lambrecht also points to changing consumer demand in Europe and North America. "There has been a rise in demand for produce locally," he explains. "Although our North American sales have reduced this year, we've been compensated a little bit by increased sales in Europe where retail demand has been high."
Fortunately, with markets adjusting to the new normal, Lambrecht says the future looks brighter. "Since September, sales have begun to return almost to normal as everyone finds new ways to go on," he notes. "Some containers departed in November, and we believe the situation is better than last March and April."
Global Green Team, Dutch Vegetables
Stateside exports of Dutch vegetables shrank "significantly" in the wake of the pandemic, reveals Demian van Duivenbode, who manages North American sales at Global Green Team – a specialist Dutch exporter of salads and vegetables.
"Airfreight rates increased massively, which decreased our shipments to the U.S. and Canada," van Duivenbode explains. "These higher rates mean customers have to pay substantially more. So, they have been looking at, or focusing more, on local options for produce, such as Mexico. On top of that, the perishables we export are airfreighted as belly-cargo on passenger flights. With the reduction of passenger flights, the available airspace became an issue at the beginning of COVID-19."
Global Green Team exports year around from different country sources. When COVID-19 hit, the group was in the middle of its Dutch season. "Our main focus is greenhouse vegetables, such as: peppers, hot chillies, cucumbers and eggplant, but we are specialized in specialty items too, including endives, leeks, Brussels sprouts and lettuce."
To remain competitive, Global Green Team is negotiating reduced airfreight rates with its forwarders. Seafreight has also returned as an option for bell peppers. "However, the transition time, as well as congestion at ports in the U.S. and Canada, is making this tricky with possible huge delays," admits Duivenbode.
Although business is picking up, particularly as foodservice reopens, forecasting the next few months remains difficult. "Nobody knows what will happen with airfreight, and in our business, that's key," Duivenbode points out. "Traditionally, December and January are busy months, but there is a huge shortage of available airspace. As it looks now, rates will increase a lot, with very low capacity."
Alegra, Italian Kiwifruit
When the pandemic globalized, Alegra, the sales and marketing arm of Agrintesa (Italy's biggest produce cooperative), had just finished its kiwifruit exports to North America, meaning the company dodged the initial COVID-19 complications.
"At the beginning of the pandemic, we experienced major problems in finding containers [for overseas exports of in-season fruits] as they were stuck in China under quarantine," recalls Rita Biserni, who manages Alegra's international marketing. "Now China is heading back to normal, so I don't see any problems ahead."
With the new season underway from November to March, Alegra is exporting green and gold kiwifruit to the U.S. and Canada under the Jingold label. Thankfully, Biserni claims not much has changed considering that export procedures have always been rigorous.
Throughout the pandemic, Alegra has been busily responding to the demand for food rich in Vitamin C. "There was an explosion in demand for kiwifruit and oranges in Europe," Biserni reveals. "I think we'll see kiwifruit demand increase in the U.S. too, plus it's an interesting market for growth since per-capita consumption is very small."
Anecoop, Spanish Citrus
Canada took quite a hit volume-wise last spring when the outbreak of the pandemic coincided with a very short Spanish season for late Navels and Valencias.
"The sharp increase in demand from our regular European clients resulted in a short season with very low volumes sent overseas. It was tough for Canada, which is a major Spanish market," acknowledges Nacho (Ignacio) Juarez, the inter-commercial department manager for north-west Europe and overseas, at Anecoop, a leading produce marketer in Spain.
Spanish clementine exports to the U.S., meanwhile, had already stopped in autumn 2019 following the introduction of import tariffs. "We shall see how the market evolves, but exports are unlikely to restart because of the tariffs, plus the U.S. has its own clementine production," Juarez states. "For lemons, however, there could be an opportunity if market interest is there."
Across the U.S. border, the outlook for the new season is more positive. Spain's clementine, Navelina and lemon production is normal, and suppliers are loading product for Canada at a good pace.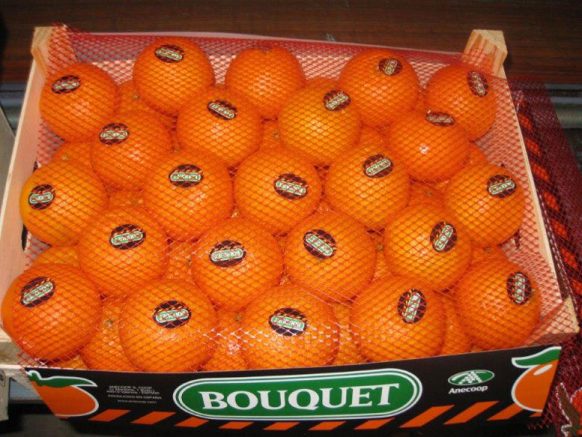 "Since the middle of October, Spain has been shipping the first citrus and persimmon volumes to Canada," confirms Juarez. "We are trending toward normal consumption trends in Europe, which should allow Spain to recover a good share of the Canadian market."
That said, there is a question mark over the second half of the season due to forecasted low volumes for Spanish late Navels and Valencias, following a rainy spring which damaged the fruit set. "If European demand continues to be normal, Spain will be present in Canada in some measure to keep the market regularly supplied," Juarez attests.
Ecuadorian Mango Foundation
Considering Ecuadorian mangos are supplied to North America from October until January, the sector has had time to adapt to the new reality before the 2020/21 season, for which demand remains "reasonable".
The industry has introduced various initiatives to continue operating "relatively normally," comments Bernardo Malo, chairman of the Ecuadorian Mango Foundation, which supports growers, packers and shippers.
"Mangos are a seasonal fruit, so we needed to cover all possible scenarios under a contingency plan," states Malo. "Ensuring good communication with importers and distributors has been a key factor. We needed to be creative, and planning became essential, especially since some distribution channels, such as foodservice and wholesale, have been hit hard by the pandemic.
"With this being said, we have also seen a significant increase at retail levels which has pretty much compensated for the lack of foodservice and wholesale demand. However, even though demand so far has remained reasonable for red and yellow varieties, the situation with the pandemic is still very uncertain everywhere."
The Ecuadorian Mango Foundation is forecasting a 5-8% decrease in exports 2020/21 due to the weather, fruit sizing and other non-pandemic related issues. Just over 80% of production will go to the U.S., and 3-4% to Canada.
T&G Global, New Zealand apples
T&G Global consolidated a strong position for New Zealand JAZZ and Envy apple supplies to North America over spring and summer.
"It's been a challenging year, but we were fortunate that there were no significant disruptions to our supply chain in the U.S. and Canada," reports Cecilia Flores Paez, head of marketing, North America. "By the end of the summer, Nielsen data showed Envy remained the number-one branded apple variety in dollar and volume sales, with double-digit growth versus last year."
During the pandemic, T&G Global has adopted an agile mentality and focused on problem-solving. "It required close monitoring of our people, operations, and inventories versus sales plans," Flores explains. "We had to get closer to our retailers and provide additional support to our buyers and store managers. We also adopted creative marketing and promotions to engage with consumers and stimulate trials in new ways."
As shopper demand rose for bagged fruit, T&G Global quickly added more options and increased the distribution of packaged options. "JAZZ apples were especially well placed to capture this 'contactless' trend as they were already selling well in bags," says Flores.
Marketing programs, meanwhile, were anchored on adding fun and creating a twist to cooking and snacking with JAZZ apples while in lockdown. The move to online shopping and home delivery also prompted T&G Global to shift investment and increase its role in e-commerce and digital couponing. "Securing online listings in retail accounts, and up-skilling our digital capabilities to respond in real time were all necessary," Flores says.
One such partnership to emerge is with Hello Fresh, one of America's leading meal kit suppliers. The company is featuring JAZZ apples in recipes, sharing JAZZ apple information on printed cards, and giving away JAZZ apples in digital promotions.
Zespri, New Zealand Kiwifruit
Collaboration, innovation and agility enabled New Zealand's kiwifruit industry to safely pick, pack and ship a bumper crop this season, despite the challenges of COVID-19. So says Zespri, whose U.S. office remains responsive to the changing environment while working from home.
Earlier this year, Zespri overcame some restrictions in shipping capacity from New Zealand to the U.S. West Coast to ensure its fruit reached North American consumers.
"We supplemented our planned shipping program with alternative strategies, including receiving fruit in Oakland and trans-shipping it into Los Angeles," comments Glen Arrowsmith, acting market manager U.S. and Canada. "This included working closely with our distribution partners and third-party logistics to implement additional safety protocols and social distancing."
In light of the pandemic, Zespri also made extensive changes to its marketing. "This involved embracing online sales partners to share samples of our fruit, which has been very successful, and using more digital channels," explains Arrowsmith. "As the season has progressed, we also have developed highly visible in-store displays, which are important for positioning healthy new products like our fruit, and capturing attention."
At the same time, Zespri has built more contingency options for repacking capacity and storage. "We're also working with our partners to increase automation during our repack process to better utilize available labor and allow for social distancing to keep workers safe," Arrowsmith reveals.