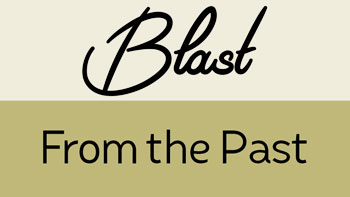 Originally printed in the September 2020 issue of Produce Business.
Necklace, earrings, apron, gloves and a hatchet — never underestimate the power of women in these old photographs to help tell a success story. The Hiawatha Corporation was formed in 1973 but many previous years of hard work and vision by pioneers in the world of evergreens set the foundation and enabled the formation of the present-day company.
The place was Shelton, WA, and the year was 1938 when Northwest Evergreen, owned by Larry Stevens, was having success exclusively selling fresh evergreen brush, such as salal and huckleberry. Meanwhile, Richard Pasalich, who worked many years for Kirk's Christmas Trees, decided to start his own company, Purdy Evergreens. Eventually Purdy and Northwest merged and formed what is now Hiawatha Corp.
Securing seasonal labor can be a tricky issue. Judging by these historic photos, Hiawatha recognized the value of boosting its workforce with talented, hard-working women to create holiday garlands and brush bunches for wholesalers and florists. Today, Hiawatha is an international distributor and is considered one of the largest suppliers of evergreen products in the world.