SAFEWAY PROTOTYPE LEEDS THE WAY
Santa Cruz store is first of many LEED stores in Safeway's green vision.
When Safeway decided to design its first Leadership in Energy and Environmental Design (LEED)-certified store in Santa Cruz, CA, its goals were serious and far-reaching, according to Jim Gibbon, architectural coordinator, corporate construction and design at Safeway, and instrumental in its development.
The environmentally friendly unit, double the size of its 30,000-square-foot replacement, is an evolving prototype, a test laboratory of sorts, where innovative sustainability concepts are strategized, implemented and tweaked. This year alone, Safeway is busily engineering 15 more LEED-certified stores. Ultimately, Gibbon says he and his team strive to create a working template, which can be easily duplicated or adapted for eventual rollout to store formats throughout the retailer's broad chain network.
Gibbon enthusiastically begins our tour by highlighting an innovative water recycling scheme that targets arguably one of the most important and under-addressed issues facing the industry: water utilization to avert shortages. "We've been in business for a hundred years and nobody knew how much water was being dumped into the sewer," says Gibbon. Safeway conducted an analysis, which revealed a thousand gallons a day going into the sewer. "We pulled off 700 gallons a day just from the sale area, and we only use 500 gallons for irrigation."
"We're committed to sustainability integration in the way we build buildings. LEED and USGBC give us the mechanisms to measure common sense greeness. Eventually, we're just going to be green all the time."

JIM GIBBON
Safeway water is generated inside the store from the retailer's refrigeration equipment and recycled for landscaping. In the next store, "we're going to pump part of that water into the bathrooms. It's a tremendous amount of water to waste," he says, adding that the water is clean because it is simply generated by the process of freezing and cooling moisture from the humid Santa Cruz air.
Just For the Ride
Healthy living and Santa Cruz weather encourage good use of the 52-bike racks positioned in four different locations outside the store. And in LEED-certified style, showers are available if employees want to refresh themselves after an energized ride to work.
For the future, Gibbon is experimenting with the concept of fuel efficient vehicle parking for employees…essentially a bank of recharging stations in the employee parking lot. "It's more apt for employee use than for customers because customers don't stay around long enough to really take advantage of it," he says, noting, "The cost of the energy for recharging a car for five hours is something like fifty cents; it's really cheap."
A third party would control the energy box and charge the people directly for using it, in Gibbon's scenario. When the car was fully charged, the system would be set up to call the employee cell phone number to tell him to move his car. "When one of our upper managers says, 'Now it's time to experiment,' this is the store designed to do it in."
Safeway's attention to its employees' well being is reciprocated. "Our managers, sub-managers and all the people who work in our departments are so proud to be part of our first green store," says Gibbon. "Look at the perfection," he points to a cornucopia of beautifully appointed fresh produce displays that highlight local and organically grown fruits and vegetables.
In the open area of the produce department, wooden tables support well merchandised displays of fruits and vegetables, subtly highlighted above by energy-efficient lights. "We decided we didn't need a flood of light; what we needed was light that was focused," says Gibbon. Light level in the center of a typical store may be one-foot candle per square foot. Here it is half the light load, but you still see the product because the light is concentrated on the product and creates a more soothing setting.
Store windows are thought-fully placed to take advantage of natural lighting. "We're measuring the energy use of the lights. We may start putting in some LED lights to see the incremental reduction," Gibbon continues. "Changing the lights out to LED lights uses one-fourth of the energy, but they have a tendency to be whiter; and what we don't want to do is have shoppers walking around blinded," he explains.
Under the produce stands is high vinyl composition tile (VCT) flooring, which creates a warm ambience fitting of its Lifestyle stores. According to Gibbon, the flooring "will be here for 20 years; you cannot scratch it, you cannot lift this flooring or it will take your shins off, and it's slip-resistant."
When the floors get dirty, there is even a green solution to cleaning them. In an effort to alleviate toxic chemicals, the Santa Cruz store took the lead as a testing ground for using cleaning supplies that don't hurt the environment. They're all biodegradable and certified through a testing lab, according to Gibbon.
Energy Management
Behind the scenes of the new LEED store, there is a lot of continuous experimentation and study going on. An accurate analysis of energy use throughout the store can be challenging. For example, the deli department had slicing equipment and nobody knew its true energy efficiency. This phenomenon can create false assumptions on overall energy savings, and in the end, affect LEED-certified scoring, Gibbon explains.
Safeway's energy management system involves extensive testing and retesting of equipment before and during installation, and dedicated follow-through to ensure operations are meeting environmental goals. "These are very keen partners of ours, and in addition, a third party comes in periodically to make sure all systems are in balance and working at their highest efficiency and to stave off any problems," says Gibbon, noting LEED store inspections are even more frequent and stringent.
While much of the store will have energy provided by solar fuel panels, for the future, the store is experimenting with Bloom energy installations, alternative fuel cells that use ground-breaking technology. "We are actually purchasing the Bloom boxes from the company [Sunnyvale, CA-based Bloom Energy], but it handles the maintenance and upgrades for ten years," he says. That's the reason why you do prototypes, he explains, "to determine the cost, the maintenance and those intangibles…The payback on these systems is something like four or five years, as long as you can use the power and don't have to sell it back," Gibbon explains. "What we did is create a sweet spot of how much we're producing and how much we're able to produce from this site itself."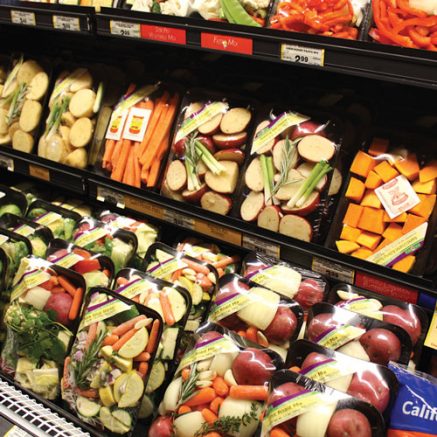 Will there ever be a windmill in the store parking lot? "We invest primarily in wind farms, and for individual stores, the solar panels are better," he notes.
LEED-certified efforts may not always be so obvious to Safeway shoppers, but Gibbon wants to change that with an interactive computer kiosk station. A touch screen monitor would describe the Santa Cruz store evolution, but also tell a much bigger story of Safe-way's corporate social responsibility. "As it goes, this will be the prototype and then we'll roll it out to all the other LEED stores, and then we'll roll it out to all our stores," he says.
"It's going to talk about public transportation, green initiatives and social responsibility and volunteerism. But it also will link you to Web sites where you can get other information, or it will tell you what Web site to go to, and shoppers will turn to their iPads to instantly learn more," he envisions.
More Of A Good Thing
"We are basically taking the bull by the horns…We have modified specifications so that all of the green elements and all of the LEED-certifiable requirements are in the specifications. We have updated our prototype and our documents so that the LEED process can be duplicated in other stores," he explains.
"We're selecting a store in each division to be the first LEED-certified store in that division, and we use it to train our internal construction and design and operational people."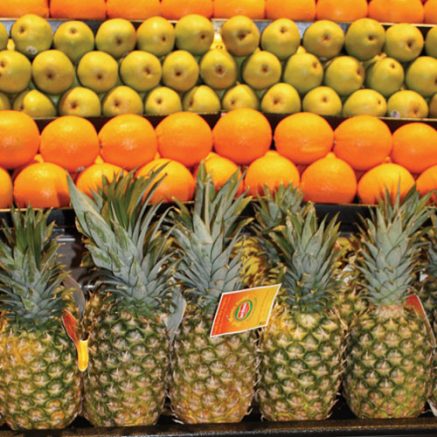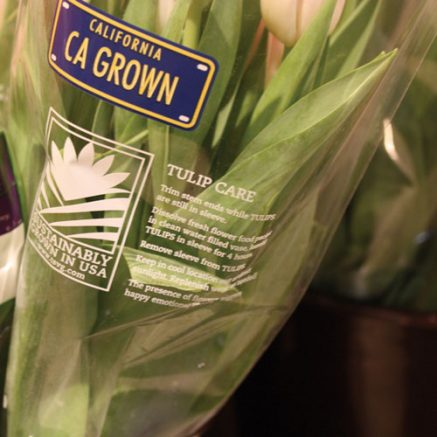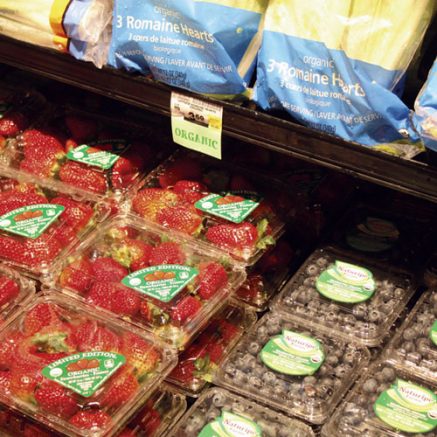 Safeway is in this for the long run. Some companies do a big advertising kick and then walk away from it and go back to doing what they were doing, he says. "We're committed to sustainability integration in the way we build buildings. LEED and USGBC [U.S. Green Building Council, a non-profit company dedicated to sustainable building design and construction], give us the mechanisms to measure common sense greenness. Eventually, we're just going to be green all the time."
[Editor's note: Special thanks to Oscar Katov at OK Communications, Hoover, AL, and Teena Massingill, Safeway's corporate public affairs director, for their assistance in this year's Retail Sustainability Award.]