Originally printed in the February 2019 issue of Produce Business.
A look at the council's 20 years of accomplishments and how it plans to advance the industry in its next decade.
The Southeast Produce Council (SEPC) is a grassroots trade organization formed with help from members of the Eastern Produce Council and New England Produce Council to represent its region. As the SEPC marks the start of its third decade, Produce Business talks with Dave Sherrod, president and chief executive, about the Council's past, present and plans for the industry. Sherrod describes how the Council is continuing its mission of networking, innovation, community and education.

Q. Twenty years is an important anniversary. How is the Council planning to mark this milestone?
The Southeast Produce Council's greatest desire in celebrating our anniversary is to show our appreciation for the people who've helped us reach this important milestone. We will be celebrating at both Southern Exposure and our Southern Innovations Organics & Foodservice Expo with elements noting our anniversary visible throughout both major networking events. Particularly during our reinvented Southern Exposure experience, our members will enjoy a strong sense of community as they immerse themselves in a multisensory showcase through a farm-to-table microcosm.


Q. The Council was formed to give growers the opportunity to meet with buyers in a relaxed setting. How does the Council plan to continue achieving this goal?
One word that encapsulates the SEPC: intimate. As our organization continues to grow, that feeling of intimacy becomes more difficult to achieve. We've set certain guidelines to preserve the intimacy appreciated at our shows by closely considering the right formula for our members. We strive to create an experience, with a focus to always create an atmosphere where our members can make meaningful connections.


Q. The Council includes 2,500 members. What does its membership growth say about the Council?
Although we are not an organization that focuses on numbers, we have achieved a healthy increase that affirms we are meeting the needs of all our members, not just a select few. The programs we offer annually are valued by each of our stakeholders, primarily because we create a sense of belonging as we welcome you into our family, and this sets us apart from other trade associations and shows.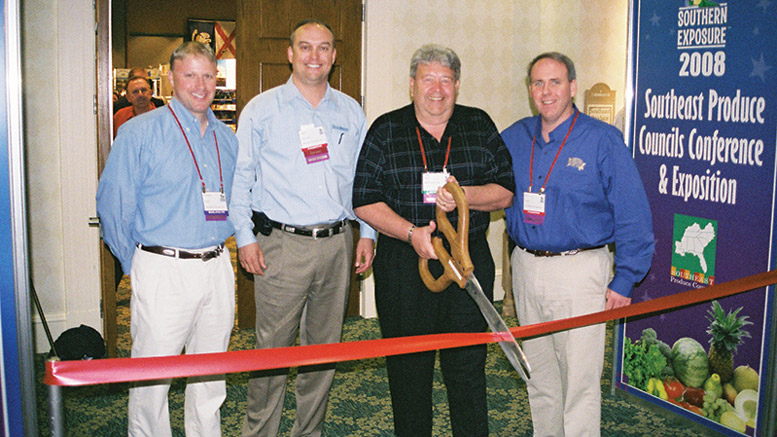 Q. What does it take to be a successful industry organization in today's global produce industry?
Staying ahead of industry trends and providing opportunities for members to connect through networking is of the utmost importance to be successful. Another equally important aspect for successful growth is through the cultivation of member relationships. Part of our mission is to promote the consumption of fruits and vegetables within the Southeast. We do everything we can to support local and regional farmers inside our SEPC territory to provide them with opportunities to market their products far beyond our 10 states. We also strive to support companies that source produce globally, creating a value-added benefit for our retail/foodservice members.


Q. What role does the Council maintain in the industry? How has its members, programs and activities influenced the produce industry?
From the testimonials of our members, the SEPC holds the gold standard for networking events. It has been one of our goals to instill a high sense of professionalism and loyalty to each other, and we continue to strive to grow and enrich the produce industry through our efforts.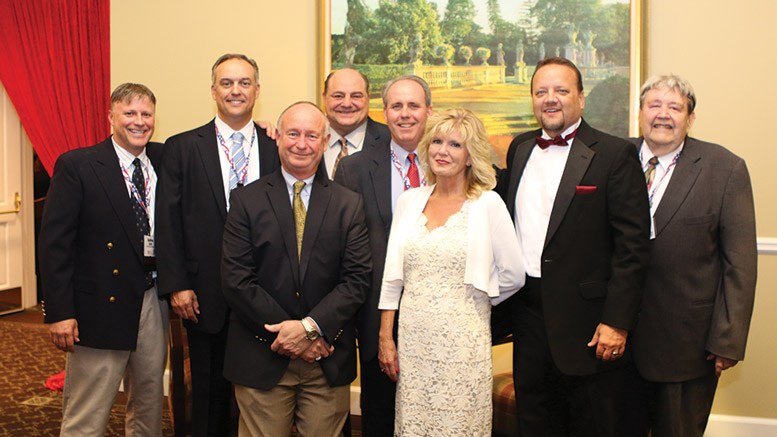 Q. What are the reasons for the Council's success?
Our success is a direct result of our members feeling that they are part of something bigger than themselves to which they are emotionally attached, something in which they feel a connection with their fellow members and their communities. The SEPC provides opportunities for our members to become more involved, not only on a professional level, but also on a personal level. At the end of the day, they feel they have been able to help others and really make an impact through our charitable outreach opportunities.


Q. The 2018 Southern Exposure's theme was Where Produce is King. How does that theme apply to the Council and its industry presence in general?
We offer valuable information to our members while also incorporating elements of fun to encourage more engagement. Our groundbreaking partnership with FMI (Food Marketing Institute) to reveal its signature Power of Produce report annually during Southern Exposure has greatly increased the educational value and insight we are providing to our members. Likewise, our imaginative themes have been widely accepted, as we've created more of a relaxed, friendly atmosphere in which members can connect with each other.
Q. The Council developed many industry education programs, including the LINKS (Learning, Interaction, and Networking with Key Players in the Supply Chain) program, the STEP-UPP or The Southeast Training Education Program for Upcoming Professionals, and the Southern Roots women's networking program, as well as scholarships. How do these programs help develop industry talent?
From the very beginning of our formation, the SEPC has always invested in our younger generations with scholarship opportunities and programs designed to help further educate them about the produce industry because we see the importance of actively cultivating future leaders within this industry.
With the conception of Southern Roots, our goal has been to provide a leadership program for women within the industry, offering opportunities to share values, contributions and experiences. It is designed to create an environment in which women can make meaningful connections through events, education and mentoring that will, in turn, positively impact all levels of our industry.
Q. The Council is involved in many charitable causes that help feed the hungry and help people's health. The Council supports the Arnold Palmer Hospital for Children, Children's Healthcare of Atlanta, Palmer Home for Children, Paul Anderson Youth Home and the Society of St. Andrew. What's been the drive to support the Council's members' communities throughout the Southeast?
Community is one of our pillars, and supporting charitable causes in the Southeast is one of our primary goals. The SEPC was created as a non-profit association so we would have the opportunity to help different charitable organizations. We have chosen organizations that we think align with our mission to promote the consumption of fresh fruits and vegetables within the Southeast.
Q. How does the council plan to move the needle to continue advancing the industry?
The Southeast produce market continues to increase with ample farmland and a conducive climate. Agricultural contributions become more important to feeding the world, which is battling a dwindling food supply. The SEPC will be a lucrative resource for members to achieve success through our networking opportunities, educational programs, innovative spirit and a heart for our communities.