Originally printed in the February 2019 issue of Produce Business.
Build your ring with these savvy merchandising tips from produce experts.
You can take the seasonality out of the produce department with the year-round supply of most fruits and vegetables, but you can't take the seasonality out of shoppers' taste expectations and buying habits.

Artichokes, avocados, berries, cabbage, horseradish, sweet corn, sweet onions and tomatoes are favorites this time of year because of peak-of-season taste, a strong domestic supply and promotable pricing. What's more, the second quarter of 2018 — which includes the spring months of April and May — represented the highest contribution of produce to total store fresh sales at 35 percent (compared to data from the fourth quarter of 2017 through the third quarter of 2018), according to FreshFacts on Retail reports published by the United Fresh Produce Association, Washington, DC. This makes spring an especially ripe time to make the produce ring bloom.
"Seasonal holiday themes help to remind shoppers that the produce department is ever-evolving in its offerings based on what has come in to season, as well as what is popularly used that time of year when it may not be used as much the rest of the year," says Alex Berkley, sales manager for Frieda's Specialty Produce, in Los Alamitos, CA. "Using seasonal themes in produce allows consumers to connect unique items to holidays and times of year they are familiar with. Spring is unique in that there is a bounty of fruits and vegetables that comes back into season that add color to the plate and nutrition to their diet."
ST. PATRICK'S DAY March 17
There's a nice bump in sales of cabbage, carrots and potatoes at Robert Fresh Market come mid-March. The reason may be surprising. The produce is for parade giveaways rather than directly destined for the cookpot, according to Terry Esteve, produce director of the six-store chain headquartered in New Orleans. "Throwing produce from the floats is the tradition. As a result, we build bigger displays and offer hot deals."
Any disbelief in the ability of a parade to push produce sales need only consider that last year's 45th Annual Olde Town Slidell Association St. Patrick's Day Parade, held 30 miles northeast of New Orleans, saw 5,000 heads of cabbage, 10,000 onions and 25,000 potatoes, plus beads and stuffed toys, thrown to the watching crowd.
"March is a great month to promote cabbage out of storage," says Maureen Torrey Marshall, vice president of marketing at Torrey Farms, Inc., in Elba, NY. "Lent starts on March 6 — Ash Wednesday — and this is a popular time for fish fries. Coleslaw is the typical accompaniment. Cabbage, as well as potatoes, go with corned beef for St. Patrick's Day, especially in the Northeast. Then, there's March Madness. Coleslaw is a common side in the south for game day foods such as pulled pork sandwiches."
St. Patrick's Day is a great theme for creative promotions, according to Lauren Strong, marketing specialist for L&M Companies, headquartered in Raleigh, NC. "Our split promo bin holds cabbage and potatoes or either product on its own. One side of the bin features a leprechaun scene, the other side has clover graphics, and the ends display our company's Irish Colcannon recipe. This is a traditional Irish recipe of mashed potatoes and cooked cabbage that can be found on our website. It's a more playful bin designed to catch the eye of holiday-focused shoppers and shoppers who have children with them. Hopefully, it will inspire kids to get excited about eating super-healthy cabbage."
PASSOVER April 19-April 27
Horseradish is a key and symbolic ingredient on the Passover Seder plate.
"We sell horseradish year-round, but the volume definitely goes up for Passover," says Dennis Diekemper, operations manager for the Collinsville, IL-based J.R. Kelly Company, the largest supplier of horseradish root in the U.S. "We have green-topped horseradish available only for Passover."
Diekemper says he starts shipping increased volume of horseradish to wholesalers four to five weeks prior to Passover so retailers can get product in-store and start promoting two weeks in advance of the religious holiday. As for in-store, he recommends the colder the display the better. Horseradish root is susceptible to drying out. Therefore, Diekemper says product with a breathable shrink wrap tends to lessen shrink.
Beyond Passover, Diekemper says fresh horseradish root is trending in a variety of recipes. This includes grated into a tomato juice-and-vodka-based Bloody Mary.
EASTER April 21
Easter is a big vegetable holiday for customers at Redner's Markets, a Reading, PA-chain with 44 markets and 13 quick shoppes in Pennsylvania, Maryland and Delaware. "Celery, potatoes and asparagus are common accompaniments to big family meals featuring ham. Asparagus especially. We've usually had that on the front-page ad," says Richard Stiles, the recently retired director of produce and floral who spent 44 years working in the industry and 26 of these at Redner's.
There is a huge variety of fresh vegetables available locally and regionally in the spring, says L&M's Strong. "We offer a full line of Eastern veg, such as squashes, peppers, cucumbers, cabbage, eggplant, Chile peppers and tomatoes. Squash, pepper and cucumbers are especially very promotable. There is a strong supply from the Southeast kicking in at this time."
Easter is synonymous with local strawberries at Robert Fresh Market stores.
"The Louisiana strawberry season peaks in March and April," says Esteve. "It's a big local deal with exceedingly excellent berries. For example, local farmers typically pack 8 berries to a 1-pound pack. We'll sell 2000 to 3000 cases in the four days leading up to Easter. Strawberry shortcake is the big holiday dessert, so we'll tie the berries in with shortcake in displays in-store."
Seasonal holiday themes are critically important for retail sales as they kick-start peak selling periods for berries, according to Jim Roberts, vice president of sales for Naturipe Farms, LLC, based in Naples, FL. "Easter and Mother's Day kick off peak strawberry promotions and Memorial Day for blueberry promotions. Berries are one of the first fruit items to have promotable volumes of domestic production and take the lead kicking off the promotional selling opportunities for retailers in the fruit category."
With Easter in late April this year, chances of weather disruptions for this holiday are reduced, says Cindy Jewell, vice president of marketing for California Giant Berry Farms, Watsonville, CA. "However, we will have good volume earlier than Easter, so we will be working with our trading partners to promote that before the holiday and gear up for the first day of spring. We expect to have good supply of all berry types, helping to create a variety of colors in the produce department."
Incredible-tasting blackberries are something Driscoll's anticipates will be in plentiful supply this spring, says Frances Dillard, director of marketing and global brand lead of this Watsonville, CA-based berry grower/marketer. "Blackberries are a berry we continue to lead in improving flavor and growing the category. We will be re-introducing a premium flavor with new branding that highlights the best-tasting blackberries during this season. The Limited Edition promises to be the sweetest batch."
Capitalize on the chance to sell more berries during spring holidays such as Easter.
"Build big displays of beautiful berries with all four berries available, in both organic and conventional," suggests Naturipe's Roberts. "Retailers can display a full berry patch to encourage customers to pick up multiple packs. Many use secondary displays to really capture impulse sales with complementary items. Additionally, advertise mix and match and/or BOGO promotions."
This year, California Giant is expanding its resources with a product locator on the company's website and consumer coupon offerings.
"Consumers will have the ability to enter their zip code on our website to learn where they can find our brand near them," says Jewell. "They will also be able to see what our promotional offers are in their area and download a coupon to ensure they put our brand of berries in the cart when they shop at their local store."
CINCO DE MAYO May 5
Any excuse to have a party is a good time to sell produce, says Robert Fresh Market's Esteve. "Cinco de Mayo is one of these. We run an in-store display contest for produce managers with monetary prizes. This generates a lot of creativity in the displays. The managers build big displays with items such as pre-made guacamole, as well as avocados. We have a deal with a local company to pre-ripen the avocados for this promotion. Displays will have other ingredients, too, such as Roma tomatoes, whole corn, cilantro and limes. It's a lot of fun."
Spring is a special time for California avocados as it is the season when harvesting ramps up and peak availability begins, according to Jan DeLyser, vice president of marketing for the Irvine, CA-based California Avocado Commission. "The 2018-19 season forecast for California avocados is 175 million pounds. Distribution this year will be focused primarily in California and the West, and for those retailers we anticipate plenty of supply for spring promotions. Traditionally, Cinco de Mayo has been among the top three volume periods for avocados (the other two being Super Bowl and Fourth of July.) In-store guacamole promotions and entertaining ideas work well for this holiday."
Tomatoes are another essential ingredient for Cinco de Mayo produce promotions.
"The Central Florida spring tomato deal will be at peak production in April and May," says Michael Schadler, executive vice president of the Florida Tomato Exchange and manager of the Maitland, FL-headquartered Florida Tomato Committee. "We're expecting volumes in line with last season, with the full lineup of round, Roma, grape and cherry tomatoes. Florida-grown tomatoes are at their best in the spring. Highlighting U.S.-grown tomatoes and field-grown flavor in the spring is a way for retailers to diversify their tomato category."
Cinco de Mayo is an excellent time to broaden the selection of Hispanic produce in-store up to three weeks prior to this holiday, recommends Robert Schueller, director of public relations for Melissa's/World Variety Produce in Los Angeles. "This includes Latin vegetables such as chayote, jicama and tomatillos, dried Latin items such as tamarindo, New Mexico Chile and ancho Chile, as well as fresh peppers such as serrano, jalapeno and Anaheim."
MOTHER'S DAY May 12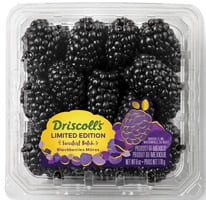 Berries and artichokes are two items promoted in the spring at Redner's Markets. "Since generally quality and availability of these items go up in the spring, that means costs come down, we can promote and gain extra sales. A good example of this is advertising strawberries and blueberries for Mother's Day," says Stiles.
Artichoke supplies customarily bloomed huge in the spring. No longer. In the past several years, production has smoothed out to a more consistent year-round supply because of cultivation in different parts of California.
Yet, there still remains a historic expectation of artichokes in the spring and thus a bump in supply come April, May and June that's perfect for promotions, according to Diana McClean, senior director of marketing for Ocean Mist Farms, in Castroville, CA. "We've run display contests in the past in order to move a lot of volume at once. With right-sized production, this promotional technique isn't as necessary. Instead, research shows that 34 percent of shoppers polled don't buy artichokes because they don't know how to prepare them. Therefore, we now employ a 360-degree marketing strategy to elevate awareness and drive traffic to and sales in-store."
Last year, from April 30 to June 22, Ocean Mist Farms ran its Instant Artichoke Giveaway. This included alignments with food influencers and registered dietitians to educate shoppers how to enjoy this versatile and flavorful vegetable in everything from appetizers to main courses. Shoppers who entered the contest could win prizes that included an Instant Pot, plus other cooking utensils. Instant Pots are the latest craze in programmable pressure cookers. Coupon incentives and a downloadable e-cookbook that featured 10 Instant Pot artichoke recipes were part of the promotion. One of these recipes is a Sundried Tomato & Artichoke Mini Frittatas, easy enough with the Instant Pot for dad and the kids to make for a Mother's Day brunch.
"Most buyers look for jumbo artichokes, sizes 12 or 18, for holidays," says McClean. "Long-stem are also popular for holidays. Over the past five years, we've seen increased demand for organic artichokes. Some retailers will carry three or more unique SKUs. We encourage retailers who don't carry artichokes year-round to do so in the spring when shoppers may look for them."
MEMORIAL DAY May 27
Whether items such as sweet corn sell like gangbusters for Memorial Day depends on the weather, says Redner's Stiles. "A forecast for a dry, warm, three-day weekend really helps sales, especially of sweet corn, because people are more likely to eat and barbecue outside."
Memorial Day is the unofficial start to the summer, and there is no better way to kick it off than with cookouts and picnics complete with sweet corn on the cob, says Brett Bergmann, president, general manager and owner of Hugh H. Branch, Inc., in South Bay, FL. "We offer white, yellow and bi-color, both in bulk and in trays. We offer organic and conventional options, too. One of our best-selling products is our Sweet Emotion, which is available from April through Labor Day."
Bergmann adds, "We encourage retailers to have a complementary strategy of bulk corn and tray pack to offer more varieties to consumers. Retailers should offer bulk during high volume periods when price matters. During lower volume periods, retailers can offer trays to showcase freshness and color."
He also recommends cross-promoting sweet corn with seasonings, meat specials and other veggies that are grilled alongside corn.
Another barbecue favorite is sweet onions. Vidalia onions start harvesting in mid-April.
"Memorial Day is big for us because its cookout time," says Bob Stafford, manager of the Vidalia Onion Business Council and interim executive director of the Vidalia Onion Committee, in Vidalia, GA. "We expect to have an ample supply."
To maximize sales opportunities and help consumers with their meal-planning needs, retailers can use secondary display units and other promotional materials throughout the store to drive that incremental item in the basket, according to John Shuman, president and chief executive officer of Shuman Produce, Inc., in Reidsville, GA.
Beyond this, and starting in May, "we will have several promotions to match the excitement and consumer demand for Vidalia onions," Shuman says. "In addition to these in-store programs and events, we will offer our RealSweet Vidalia onions in special bags supporting Feeding America. In the U.S., one in six children face hunger every day. We know that summer break, without school breakfasts and lunches, is a particularly vulnerable time for those in need. Through the support of our Feeding America bags, Shuman Produce will provide 50,000 meals to families and will continue to work with Produce for Kids to spread awareness about childhood hunger."