ONLINE EXCLUSIVE
When it comes to winter apple merchandising, retailers can just go with the flow that's natural to the season.
"Winter is a great time for all apple varieties considering it's the season that follows our fall apple harvest," says Chuck Sinks, president, sales and marketing at Sage Fruit Co., Yakima, WA. "We typically finish picking our last variety in early November, so they're all readily available for consumers. The holidays bring high demand for baking apples including the Granny Smith and Golden Delicious varieties. The first of the year, and New Year's Resolutions, bring high demand for varieties that are excellent for eating out-of-hand including Gala, Fuji, Pink Lady. During the holidays, cross-merchandising apples with ingredients for desserts, salads or even cheese platters is always an option. After the first of the year, we see a large emphasis on people trying to eat healthier, so pairing apples up with other healthy items, whether it be in the produce department or other areas of the store, is also a way to boost exposure."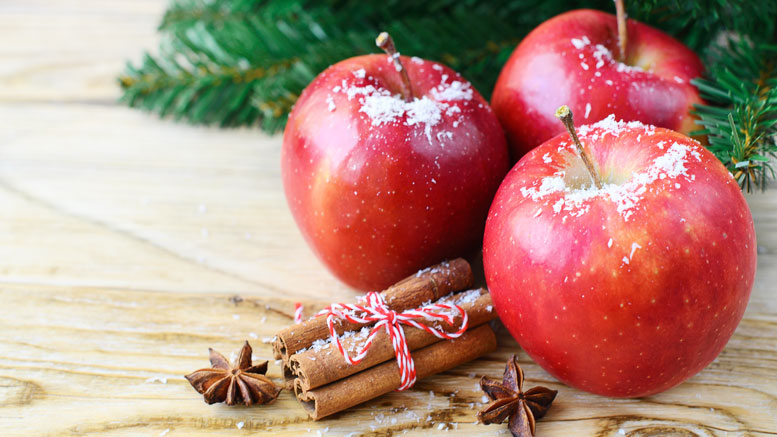 Turning over a new leaf counts as winter rolls in.
"Although many retailers do a great job displaying what different varieties are best for baking, salads, fresh eating, etc.," Trish Taylor, marketing manager, Riveridge Produce Marketing, Sparta, MI, says, "for the New Year, it would be great for retailers to create displays around creating new habits in the new year. Apples can hit a lot of the traditional resolutions: nutritious eating, sustainability — no wrapper on the apple — and habit building by eating one every day."
A plan can keep sales rolling in.
"I've worked with some retailers that have put a bigger emphasis on their monthly apple promotions for premium and emerging varieties," Angie Sommers, director of marketing, Belle Harvest, Belding, MI, says. "They created a set of tactics for each month and aligned those with ad dates and discounts. We worked together to create print and digital ad campaign materials that empathized education and awareness of our Michigan Apples. With Honeycrisp volume down throughout the Midwest, the winter season provides the perfect opportunity to promote new varieties such as Evercrisp and Smitten."