Congratulations to the 2022 class of our annual 40 Under 40 awards program! This year's 40 Under 40 list spotlights rising entrepreneurs and leaders who have shaped the produce industry in a very short time, and are paving the way for what comes next.
This year's winners illustrate the strength and depth of the industry's talent — and each one has demonstrated leadership growth and keen insight into building our industry. Individual candidates were contacted to discuss their key company, industry, community and personal accomplishments, sharing meaningful examples of their roles, as well as goals and aspirations. We are so proud of all the winners!
NOTE: If you were not chosen this year, or if you nominated someone who was not selected, please understand that the process is highly selective, and we encourage you to re-submit updated information in 2023. We welcome suggestions of well-deserving candidates throughout the year. Simply email PRODUCE BUSINESS at editor@producebusiness.com. We look forward to honoring outstanding 40 Under 40 leaders again in 2023.
Congratulations to all the winners!
Alisha Albinder-Camac, 33
Vice President of Sales & Marketing, Owner/Operator
Hudson River Fruit Distributors
Milton, NY
Hometown: Milton NY
Hobbies: Spending time with family, Cooking, Yoga, Traveling
Personal/Community: Married, Two boys, Owns and operates two restaurants in the Hudson Valley: Heritage Food and Drink and Primo Waterfront
Motto in life: Work hard, play harder! I am a firm believer in putting in 110%, no matter what it is.
Albinder-Camac has proven to be a fierce leader in the industry, immersing herself in numerous industry boards and leadership programs. As a fourth generation owner and operator of Hudson River Fruit, she has taken the company to new levels, implementing operational improvements, new production equipment and creating a strategic vision for the 59-year-old company. Since she joined it, the company has seen tremendous growth, both in revenue and profits. With her operational expertise, the company has increased production capacity and implemented technology to streamline processes. She has spearheaded new packaging designs and marketing for Hudson River and has been instrumental in bringing new apple varieties, Snapdragon and RubyFrost, successfully to market.
Hudson River Fruit Distributors was founded by Albinder-Camac's great-grandfather and grandfather in 1963 and she greatly values its legacy. Knowing she wanted to remain in the family business, she sought to find a job after college in the produce industry. She began by working at Freshdirect for two years as a produce buyer. She returned to the family business in 2013 and joined the company as an operations manager. She was involved in all aspects of the business, but particularly in implementing technology, driving efficiencies, and creating innovate sales and marketing strategies. In 2021, she became vice president of sales and marketing. Her responsibility has shifted to ensuring customers have the best product available and with a focus on newer varieties and packaging, the company has been able to grow its business year over year. She served on the New York Apple Association board for six years and was instrumental in the development and rollout of its new logo. She served on the NYS Horticultural board and spent time lobbying on behalf of the apple industry in Albany, NY. Currently, she serves on the US Apple board. She is also a graduate of the United Fresh Leadership program class 23.
Q: How did you begin working in the produce industry?
I was drawn to the produce industry at a very young age. Family dinner conversations consisted of business problem solving and crop updates. I always knew I would come back and work at Hudson River Fruit, so in college I majored in entrepreneurship and family business management. What attracted me most about the produce industry is the depth of its diversity. It's a combination of art and science that you cannot find anywhere else.
Q: As a young professional, what aspect of the business most challenged you?
My biggest challenge when I first started working at Hudson River was trying to change too many things too quickly. I had a lot of ideas on how to improve our operations and workflow. But you can't move a mountain overnight! My first challenge was getting the management team onboard. To get them to trust my judgment and vision, I started my taking baby steps and breaking down the process to sizable and attainable goals. Once we started successfully transitioning small steps, the bigger jumps didn't seem so big.
Q: What accomplishment are you most proud of in your career?
In 2017, I was selected for the United Fresh Leadership Program, Class 23. This experience was one of the most inspiring, educational and empowering programs I have ever done, and I truly believe helped shape me to be the leader I am today.
Q: What advice would you give someone new to the produce industry?
There are five critical things I would suggest to someone new in the industry: 1) Get involved! Join as many boards, attend meetings, educational workshops as possible. The more experience you have, the better perspective you will have; 2) Leave an impression. Find your voice and share opinions, ask questions; 3) Make yourself important: Important people are hard to replace; 4) Take every opportunity to set yourself apart from the pack; 5) Push the limit — You will always get pushback, but don't let it stop you.
Sydney Allison, 28
Director of Sales
IMG Citrus
Vero Beach, FL
Hometown: Orlando, FL
Hobbies: Fishing/hunting with her dad and family, Tennis, Traveling, Farming
Personal/Community: SEPC STARS Liaison, IMG Citrus Entrepreneurship Value Award, SEPC Next Generation Award
Motto in life: Hardships often prepare ordinary people for an extraordinary destiny. — C.S. Lewis
Allison was born with a passion for produce. Her father had a citrus grove and later started growing blueberries. She spent every weekend and summer in the field working alongside him. In her third year at the University of Florida, she took an internship at Prudential Agriculture, then in September 2016, she was offered a position at Cherrylake's sister company IMG Citrus as the export-import program coordinator.
She became sales manager in 2018 and was promoted to director of sales in 2019, after Veronique Sallin — owner of IMG Citrus retired. During her career at IMG Citrus, imports have grown from 15,000 cartons in 2015 to over 1 million cartons in 2021, in large part because of her unique ability to bridge the interests of the service retailers and growers. She and her team have doubled their marketing volumes for Florida Citrus from 600,080 to 1.2 million cartons in 2020, growing key accounts in the U.S., Canada, and around the world. In 2019, her peers nominated her for IMG Enterprises' Entrepreneurship Value Award, and she was selected by IMG Enterprises CEO Michel Sallin for the award.
Q: How did you begin working in the produce industry?
I grew up with a love for agriculture — it was truly in my blood. I am extremely grateful to have grown up in this business, giving me a great appreciation and passion for everything I do and everyone I interact with.
Q: As a young professional, what aspect of the business most challenged you?
I think the constant change was my biggest challenge at first. Being a bit of a perfectionist, I always enjoy creating a plan and executing it. I learned early on, the only constant in the produce business is change. I have now learned how to create a plan, but be flexible.
Q: What accomplishment are you most proud of in your career?
My proudest accomplishment has been helping build our summer import program from 15,000 cartons in 2015 to over 1 million cartons in 2020. It has been a challenge to build processes, an awesome team, and relationships with growers and customers along the way.
Q: What advice would you give someone new to the produce industry?
Be eager — eager to learn, eager to take on new challenges, eager to ask questions, eager to meet people and network, eager to be open and innovative.
Q: What do you think the industry can do to promote more produce consumption?
The industry has moved strides, even in just the few years I have been a part of it. I would love to see a continued improvement on consumer awareness and education of local produce and where their food comes from. I believe the more education, the more consumption.
Q: What do you see as the most critical "hot button" issue facing the industry in the next decade?
Labor will continue to be the hot button for our industry — both physical/manual labor and desk/office labor. Manual labor continues to be a challenge, although I strongly believe in the next 10 years we will see improved guestworker programs and new, technical mechanical innovation. In the office, I see constant experience and long-tenured employees who are incredible to work with, but in order to keep the produce industry alive, we continue to need young professionals to step in and take on the many facets of the produce industry.
Jay Angulo, 35
Salesman
Baloian Farms
Fresno, CA
Hometown: Hanford, CA
Hobbies: Golf, Fishing, Hunting.
Personal/Community: Married, three children, Our Lady of Perpetual Help Catholic church
Motto in life: "You miss 100% of the shots that you don't take."
During 17 years, Angulo has worked in every department of Baloian Farms. He provides a positive influence and is able to collaborate across all departments and operations, with an intense passion for the company and what he does. In 2005, he started a summer job in the accounting office, where he performed invoicing and payroll duties. In 2006, he became a full-time employee and was offered a position in quality control at the company's warehouse in Fresno, CA. He spent several years in that position, getting to know the company's operations, growers, growing locations and partners throughout California. During his time as quality control, he developed a good relationship with a company partner in the Coachella Valley, Belk Farms — an integral influence for his current day-to-day responsibilities.
In 2009, he began working in the field as a harvest supervisor and learning about the growing aspects of the company. This firsthand knowledge has contributed greatly to his current success on the sales desk. In 2010, he transitioned back to the warehouse and worked with shipping and consolidation, getting to know customers, loading frequencies, and preferred commodities and pack sizes. In 2011, he began working in the sales office as a sales assistant, and was promoted to sales in 2013, taking on commodity management responsibilities. His first commodity to manage was the company's famous flat sweet red onions. In 2015, Baloian Farms recognized him with the inaugural Golden Bell award for work he accomplished with the red onion program. He gradually took on commodity management for the company's largest crop, green bells, and he is currently the commodity manager for green bell peppers and Baloian's seasonal wet veg program.
Q: How did you begin working in the produce industry?
For me, it started off as a summer job and I was given an opportunity to do more and move onto better opportunities from there. What kept me going along the way were the different challenges each day.
Q: As a young professional, what aspect of the business most challenged you?
The learning curve is a big challenge. Coming in with zero produce experience was pretty daunting. I embraced that challenge: I watched, I listened, I took notes. I sought out people who were willing to help me learn. I found mentors with decades of produce experience who not only helped guide my career but offered me friendship as well. I tried to absorb all the knowledge, advice and experience they shared with me and I'm truly appreciative to have such wonderful examples in my life to help guide me.
Q: What accomplishment are you most proud of in your career?
I am proud to have joined the sales office — not because I accomplished something for myself, but because of what it meant to my family. My grandfather spent a lot of years working in the fields around Yuma and El Centro and making the seasonal migration to the Salinas Valley with his family. Before my grandfather passed away, he saw his grandson achieve something he couldn't even have dreamed of back then. His grandson was now selling some of the same vegetables he worked so hard to harvest and pack to support his family. That really means a lot to me.
Q: What advice would you give someone new to the produce industry?
Be ready for change and enjoy the ride. Everything changes in this industry. The people you know may change companies, where things are grown is changing, the ups and downs of the market, product quality, specifications, pack styles, consumer demand — it all changes. It keeps you on your toes, and sometimes you just have to go along for the ride.
David Baxter, 36
Director of Marketing
Bard Valley Date Growers
Yuma, AZ
Hometown: Detroit, MI
Hobbies: Golfing, Camping, Gardening, Cooking, Traveling
Personal/Community: Married, Two daughters
Motto in life: Say yes!
Baxter is an innovative, data-based decision-maker who has progressed rapidly in his three years at Bard Valley. He led an overhaul of the company's marketing program, a repositioning of its brand, and a relaunch of its date rolls to the mini medjool line — resulting in year-over-year double digit sales increases.
As director of marketing since October 2020, he developed an ecommerce presence from the ground up, with several items achieving number one new item on Amazon. He implemented new digital marketing technologies to take advantage of the move to online shopping, leading to over $300K in new sales generation in three months. He led the development of new items to expand distribution into new channels such as c-store and dollar. He established a new data platform to empower sales staff to make data-based recommendations to customers leading to new distribution and over $1 million in new sales. Since his becoming director of marketing, brand penetration for Natural Delights has increased 20%.
Working as brand manager for Natural Delights from February 2019 to October 2020, he led the marketing team in driving brand awareness and new customer acquisition through effective marketing campaigns across paid, earned and owned marketing channels. He managed domestic and international agency partners, ensuring consistent execution of brand standards while allowing for regional differences. He spearheaded a packaging refresh, introducing new branding as well as a move toward sustainable materials in all packaging, while at the same time saving $750,000 annually. He led annual strategy planning including branding, channel development, retail strategy, shopper marketing to deliver on YOY growth goal of 20%.
Baxter began at Bard Valley in July 2018 as product manager and in that position planned and executed expansion into private label business, growing volume by $4.5 million and developing a growing sales channel.
After graduating college, Baxter moved to California to take a job working for ABM (American Building Maintenance) as an account manager. In 2013, he moved to Minnesota to pursue an MBA and landed a food marketing job at General Mills. From there, he went to Flagstone foods/Treehouse foods and Bellisio Foods, until recruited by Bard Valley Date Growers.
Q: As a young professional, what aspect of the business most challenged you?
Marketing fresh produce can be challenging for the very reason I love it: It's not a manufactured product, it is what is from nature. So, finding new ways to communicate the value of our product to consumers can be challenging. It's not like other CPG products where you can do a focus group to find out what consumers value and work it in to your product. That was a big mindset shift for me as CPG marketer.
Q: What accomplishment are you most proud of in your career?
As I moved up with Bard Valley in the director role, I have had the opportunity to grow my team. I am so proud of what we have been able to bring to the Natural Delights brand in developing an innovation program, achieving our highest brand penetration number, launching a renewed data and insights program, trade marketing program, and much more to come.
Q: What do you see as the most critical "hot button" issue facing the industry in the next decade?
I think costs are going to be a major concern for fresh produce. And as costs go up, it's a lot harder for our industry to hide behind formulation adjustments like CPG companies. I believe marketing is the answer to increased costs to some degree; it's the marketer's job to provide value to the consumer beyond the product itself and grow brand affinity with consumers.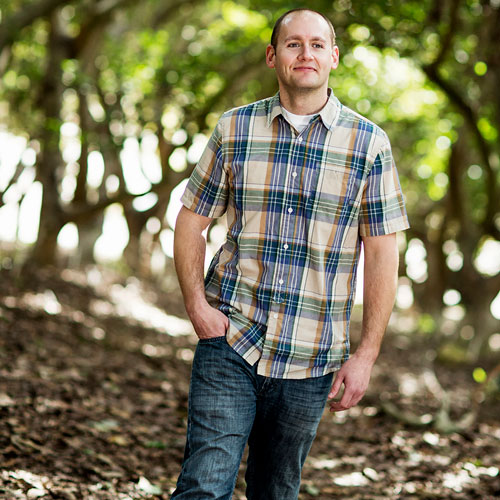 Zac Benedict, 38
Online Marketing Director
California Avocado Commission
Irvine, CA
Hometown: Oceanside, CA
Hobbies: Gardening, Craft beer, Cooking and barbecuing, Tech and software, Coffee
Personal/Community: Married, One child
Motto in life: Be excellent to each other. — "Bill & Ted's Excellent Adventure"
Benedict joined the California Avocado Commission (CAC) as a marketing intern and has developed into a highly respected, seasoned produce marketer. Currently, as online marketing director, he leads CAC's online communications, including social media, email marketing, website, digital advertising and myriad innovative custom communications in cooperation with targeted customers. He led the creation of the commission's blog and oversees blogger advocate communications and online consumer engagements. Under his direction, CAC has seen the launch of successful social media channels, a banner online retail marketing program, a well-accomplished blog/email program and website launches and improvements to keep pace with technology trends, search algorithms and consumer expectations.
Benedict started at the CAC in 2005 as an intern/merchandising clerk while attending California State University Fullerton. After graduation in 2007, Benedict was brought on as a marketing assistant and quickly established roots within the produce industry, attending the Produce Marketing Association's Emerging Leaders and High Performance Manage programs. In 2008, he became the online marketing director under the leadership of Jan DeLyser, CAC's vice president marketing. Under DeLyser's mentorship, Benedict has been inspired to become a mentor and also to speak on panels and aid committees for organizations including Produce Marketing Association and the Fresh Produce and Floral Council.
Q: How did you begin working in the produce industry?
What attracted me, as a marketer, was that produce is a necessity that helps people all over the world maintain a healthy lifestyle and meet their basic needs. To me, the positive nature of the products in the produce industry were a draw because they are items I care a lot about, as a foodie and as someone who is always striving to live a healthier life. My passion for food and the people who produce it make it easy to go that extra mile on the marketing side.
Q: What accomplishment are you most proud of in your career?
Aside from being nominated for 40 Under 40, when I was made online marketing director, I was very proud and it is something I am still very proud of, because it demonstrated the support from the California Avocado Commission and the confidence its management has in me.
Q: How has the industry changed during your tenure?
Since 2005, the industry has become much more agile and is leveraging technology in more advanced ways. Software, tech, data and smart utilities have made it easier and more accessible than ever to scale and manage business, whether in person or remotely as well. Growers are managing their resources and making decisions based on data with these tools with precision and unparalleled effectiveness. To me that is very exciting and a sign of what's to come in the future, which is very exciting.
Q: How have the past few years changed your life and your future outlook?
As lockdown restrictions have eased and there is a sense of normalcy, my day-to-day life has really improved. Aside from a few extra pounds gained while learning how to make bread and pizza from scratch during the lockdowns, the future is very exciting to me. My organization has really embraced a more hybrid type of work environment and that is a wonderful thing, as it allows staff to spend more time with their families and thus have a better quality of life and more motivation to do our jobs. That being said, I am looking forward to connecting with growers, my coworkers and the industry in person again.
Jennifer Boone, 29
Vice President, Grocery
AlixPartners LLP
Dallas, TX
Hometown: Dallas, TX
Hobbies: Cooking with husband, Reading, Hiking, Competing in local triathlons
Personal/Community: McCombs alumni community, Dallas foster-based animal rescue volunteer
Boone has spent her career championing produce. Currently, she is a part of AlixPartners' Grocery team, which works with food, drug, mass and club retailers and distributors to improve their competitive positioning and better serve their customers, especially through fresh and digital offerings. She leads AlixPartners' efforts to develop capabilities for clients in produce. Since joining AlixPartners, Boone has used her experience in produce distribution to help clients optimize their produce assortment, pricing, merchandising and supply chain. She identified $10 million in purchasing synergies for a grocery client considering an acquisition, conducted an RFP for packaging materials with savings of $8 million to $19 million, and helped a major distributor identify improvement areas for their private brands with a possible $25 million improvement in EBITDA. Additionally, she is developing a consumer insight capability to help retailers and wholesalers understand how their customers make purchase decisions in produce and fresh, more broadly.
Boone started her produce career as a regional sustainability coordinator for PROACT. There, she increased local procurement in her region by more than double and significantly boosted participation in the supply chain sustainability program Greener Fields Together. In 2018, she joined Brighter Bites, a national nonprofit that delivers fresh produce and nutrition education to low-income families, to manage the produce sourcing program. During her time there, she helped move over 30 million pounds of fresh produce to families across the country, more than doubled produce donations, and expanded the supplier base with dozens of new partners. She is a graduate of the 2019 PMA Emerging Leaders Program and participated in ReFED's inaugural Non-Profit Food Recovery Accelerator. Q: How did you begin working in the produce industry? I earned a degree in ecosystem science from Texas A&M University and spent time working on the campus organic farm. I knew I wanted to work in sustainability and I knew food was important to me, but I didn't know how those two things could come together in a career. I was applying to any job in the food industry I could find and came across a role at PROACT. While there, I worked with so many incredible people who taught me the basics of the produce industry and made me want to continue with a career in fruits and vegetables.
Q: What accomplishment are you most proud of in your career?
I'm proud of all my work at Brighter Bites, but I'm especially proud of our early COVID-19 response, where we channeled excess produce from various sources across the country to maintain Brighter Bites distributions when people were in more need than ever. I obtained a $100,000 grant from ReFED to support a project designed to address two problems: markets had shifted, leaving growers with lots of product in the field, but no customer to buy it, while food insecurity was rising steadily due to the cascading impact of the pandemic. I spoke with growers, shippers and industry leaders to determine their marginal costs, secured discounted or donated freight from transportation companies, and built relationships with other nonprofits across the country. The grant covered the cost of harvesting, packing and transporting close to a million pounds of produce that would otherwise have been wasted. Because I understood how the pieces of the puzzle fit together across the entire supply chain, and was able to implement a solution to a small part of an extremely complex problem.
Q: What advice would you give someone new to the produce industry?
Never skip a happy hour! Attend every industry function possible and look at the events as opportunities to make friends instead of just swapping business cards.
Q: What do you think the industry can do to promote more produce consumption?
Children are our future customers, and a long-term increase in consumption starts with teaching kids from all walks of life to love, want and crave fresh produce.
Sebastian Bustamante, 30
CEO
Ecuaexotics
Guayaquil, Ecuador
Hometown: Guayaquil, Ecuador
Hobbies: Sporting events especially soccer games, Tennis, Travel
Personal/Community: Engaged, Former student-athlete from Loyola Marymount University (2014 class).
Motto in life: Don't count days, make days count.
Bustamante founded Ecuaexotics in 2014 along with his sister. Under his management, Ecuaexotics has positioned itself as the leading growing and exporting company in pitahaya/dragon fruit from Ecuador. Eight years ago, though dragon fruit was not well known in the produce industry, Bustamante identified it as a niche market. He worked on product positioning and product introduction, taking advantage of emerging new markets in Europe as well as the U.S. He also acknowledged the importance of certifications and now the company is very certification-oriented, having successfully implemented various international certifications for the fruit. Bustamante has implemented automated lines in the process to double the operation's processing and packing capacity. Under his management, the company has increased a hundredfold yearly over the last four years. Bustamante also identified a role for value-added and new company projects have included developing value-added products based on dragon fruit. His work has helped position Ecuador as a main supplier for dragon fruit worldwide.
Bustamante also supports and encourages local involvement including organizing yearly gathering with employees/stakeholders and being active with local communities to improve labor conditions.
Q: How did you begin working in the produce industry?
Produce and agriculture has always been around my family. Starting with my grandfather, who was one of the main coffee exporters from Ecuador, and including my dad, who has been actively growing and selling different produce, such as plantains, mangoes, watermelons and cacao. What attracted me to enter the produce industry was the know-how my family had in that sense. I knew they would always have my back when things could go left, and that is something that has pushed me forward ever since. I could not think of an industry more challenging than the produce industry. The supply chain is so fragile that any minor mistake could lead to big impacts within many stakeholders.
Q: What do you know now you wish you knew when you first started your career?
That dealing with produce is way harder than what you know/hear around. I've learned there is literally a world behind finding 'x' produce at your preferred retail store. It is not easy to deal with perishables, thus the risk is always high and affected by external factors such as logistics, markets and pandemics.
Q: What accomplishment are you most proud of in your career?
Transform a niche item into a mainstream product carried by the main retail stores worldwide.
Q: What advice would you give someone new to the produce industry?
To be extremely patient. The produce industry is for the long run and not many people like the setup and turnover.
Q: What do you see as the most critical "hot button" issue facing the industry in the next decade?
Climate change. The challenge for growers is to successfully adapt to more eco-friendly processes and to be successful within those changes.
Q: What would you like consumers to know about the industry?
Before COVID, consumers were not aware of the logistics and issues behind finding a bag of clean tomatoes on a shelf they could easily grab. During COVID, consumers realized and valued the importance of our growers. Not even at the worst stage of the pandemic did the fields stop producing and supplying; communities always had fresh produce available and food did not become scarce.
Jennifer Caesar, 39
President
Dimetri Gardikas Produce Company
Santa Fe Springs, CA
Hometown: Huntington Beach, CA
Hobbies: Volleyball, Boxing, Health and Wellness,
Family/Personal/Community: Married, One daughter, Our Lady Queen of Angels Church and School, City of Hope
Motto in life: Work hard, be kind and dream big.
In just over 13 years, Caesar has worked her way up the corporate ladder to become the first female president of Gardikas Produce Co. — a company founded by her father. She began at the company in 2009 as a sales associate, after graduating from New York University in 2006 with a degree in marketing and management. She immediately helped with retail accounts, grower relations and any project she could get her hands on, such as redesigning the company's label, Western Gold. In 2012, she took over the management of the company's Chilean citrus import program. She started with one grower and has expanded the program to include multiple growers and a full line of citrus imports. In 2016, she became the category manager of the company's melon program from Mexico for its Los Angeles office.
In 2019, she became president of Dimetri Gardikas Produce Company. Currently, she continues all of the previous roles and manages the company's citrus and melon categories year-round — both import and domestic. She has full responsibility of overseeing the sales department of what is currently an $80 million produce company. She has built a new sales team from the ground up and successfully kept the company growing. She was also a part of the United Fresh Produce Executive Development Program at Cornell University in 2011.
Q: How did you begin working in the produce industry?
I grew up around the produce industry and have many memories of going to watermelon conventions as a child. My father, Dimetri Gardikas, was my inspiration and the reason I began working in produce. He started the company the year I was born and worked hard for many years to provide opportunities to myself and my siblings that he did not have. We are very like-minded and I saw an opportunity to continue his legacy in an industry I had always admired.
Q: As a young professional, what aspect of the business most challenged you?
With my father as an established name, I came into this business knowing I had to earn respect and I fought hard to do just that. I was an All American Collegiate volleyball player, so working hard for my career and my reputation is part of who I am. Produce is a competitive industry and you have to stay on top of your game at all times.
Q: What accomplishment are you most proud of in your career?
I am honored to continue another generation of my family's business, especially as a female. Transition is tough for any company and I am so proud we have made it to the next stage.
Q: What advice would you give someone new to the produce industry?
Larry Larson at my company told me once, "You have two ears and one mouth" — meaning listen twice as much as you talk. You can learn something new every day in this industry if you make space for it. And although we rely on email and text, use the phone as much as you can.
Q: What do you see as the most critical "hot button" issue facing the industry in the next decade?
Growers are the lifeline of this business and we need to keep fighting for them to stay profitable for the long term. Since I started in the industry, we have seen many areas that traditionally grew citrus lose ground to housing and other investments. California is the largest supplier of fresh fruit and vegetables in the United States and rising costs are creating a difficult environment for farmers who have been around for generations to stay in business.
Jonathan Casey, 37
Transportation Manager
Naturipe Farms
Estero, FL
Hometown: Melrose, MA
Hobbies: Strength training and fitness
Personal/Community: Married, 3 children
Motto in life: Always look for ways to improve and trust the process.
Naturipe Farms has nearly tripled in size since Casey joined the company in 2010 and he is credited as being a major factor in the ability of the company's logistics department to adjust to growth and the ever-changing supply chain environment. Working from Woburn, MA, Casey has a proven gift for creating, establishing and maintaining relationships, both internally and externally.
Casey joined Naturipe Farms in 2010 as a transportation coordinator. In 2013, he was promoted to transportation supervisor. During the same year, he graduated from Cultivate (an internal leadership development program) while also completing PMA's High Performance Management Program. In 2016, he was promoted to transportation manager where he manages the day-to-day operation including all modes of transportation. He spearheaded the development and customization of the Naturipe Farms Transportation Management System and on-time delivery report. He has been key in growing the company's delivered load percentage to 75 percent of production pounds. Over the past year, he has worked with the company's TMS team and launched a system upgrade for on-time delivery service which enhanced both daily strategic planning and on-time delivery for Naturipe Farms.
Q: How did you begin working in the produce industry?
My father has been driving a truck for 51 years, so I was always intrigued by trucking. I enjoy practicing health and fitness so finding a career involving the transportation of berries was the perfect fit for me.
Q: What do you know now you wish you knew when you first started your career?
The importance of developing and maintaining true relationships with service providers has continued to be reinforced since I started with Naturipe in 2010. Berries require a high sense of urgency due to the value of the product, limited shelf life, and sensitivity to temperature, so it's important to be aligned with the right service providers.
Q: As a young professional, what aspect of the business most challenged you?
The number of changes, along with how fast the produce industry moves. In transportation, we are constantly juggling pieces of the puzzle and working as a team to put them back together, so the fruit arrives on time to the customer.
Q: What accomplishment are you most proud of in your career?
The accomplishment I am most proud of is the TMS upgrade that launched in 2022. The system upgrade has enhanced both daily strategic planning and on-time delivery for Naturipe Farms.
Q: What do you see as the most critical "hot button" issue facing the industry in the next decade?
A critical hot button for the next 10 years will be "disruptions to the supply chain." COVID-19 had a huge impact on all aspects — warehousing, ports, over the road, intermodal, rail and air. Once the pandemic crisis is over, there will be other supply chain disruptions. Labor will play a key role in the supply chain, as the shortage of truck drivers continues to grow along with labor shortages across the country.
Q: How has the industry changed during your tenure?
The trucking industry experienced more of a correction than a normal pre-COVID cycle. The industry will remain cyclical, however the new norm is unknown. With these challenges to the supply chain, on-time and in-full has become an important metric over the past few years.
Jami Espinosa, 37
Category Manager, Produce
Wakefern Food Corp.
Elizabeth, NJ
Hometown: Homestead, FL
Hobbies: Children's sporting events, Walking her rescue dog, Taking care of her horse
Personal/Community: Married, Two children
Motto in life: Approach every problem with a solution.
Growing up in a rural farming community engrained a love for agriculture that would lay the foundation for Espinosa's life. She attended a high school with an agriculture class involving actual farming and learning about the industry. This led her to a part-time job at a fertilizer plant, and ultimately a scholarship at Abraham Baldwin Agricultural College (ABAC). While attending college, she worked alongside scientists studying plant pathology at the University of Georgia's research station at ABAC. After a stint away from agriculture after graduation, she returned to the industry in a sales/commodity manager position for a produce company in South Florida. She was responsible for the produce sales of multiple accounts, while generating and pursuing innovative lead sources. Espinosa worked daily to coordinate logistics for accounts, and she was also the commodity manager on a number of items, in which she was responsible for the importation and the profitable budget of sales.
In 2016, she became a category manager in Wakefern's Florida field office in Pompano Beach. In this position, she is responsible for the sourcing of a number of commodities including corn, cabbage, celery, carrots, cantaloupes, honeydew and other specialty veg items. One of her biggest tasks is to regularly work with growers, shippers and vendor partners with the goal of procuring top quality produce at the best price. In the summer, she travels up and down the East Coast, as the crops transition from Florida through every state along the Eastern Seaboard and into New Jersey, physically buying the best available crops for Wakefern's member stores. She works to stay ahead of weather situations as much as possible by buying ahead of storms, droughts and turning to alternate growing regions when unavoidable situations occur. She was the first woman to hold the title of regional sourcing category manager for Wakefern. She was also recently acknowledged by YWCA as a TWIN (Tribute to Women & Industry) award Honoree for 2022.
Q: How did you begin working in the produce industry?
High school agriculture classes were my first introduction, and a part-time job in the industry soon followed. Growing up with my horse, I valued nothing more than time outside. The produce industry seemed like a great fit, and I still find myself in the fields as much as possible.
Q: What do you know now you wish you knew when you first started your career?
I wish that I knew how important it is to remain flexible. Dealing in perishables lends itself to a fast-paced, quick decision-making environment. It takes practice and exercise to grow those muscles.
Q: As a young professional, what aspect of the business most challenged you?
This industry is so incredibly reliant upon relationships. Establishing those relationships is vitally important, and can be a challenge when starting out without them in place.
Q: What accomplishment are you most proud of in your career?
I am most proud of being a TWIN Award Honoree. To be acknowledged among a group of incredibly remarkable women (for just doing my job) is overwhelming, and I definitely have imposter syndrome from the experience.
Q: What advice would you give someone new to the produce industry?
Be prepared to work hard. This industry is unlike any other and will change your whole world — it's not a job, it's a lifestyle.
Q: What would you like consumers to know about the industry?
I would like consumers to know what it takes to grow, pack, ship and receive the produce they find on store shelves. With every PO I write, I try to never forget all of the hard work that goes into each and every order.
Tenley Fitzgerald, 35
Vice President of Marketing
Yes! Apples
Glenmont, NY
Hometown: Webster, NY
Hobbies: Reading, Cooking, Running/marathons), Traveling, Plant-tending
Personal/Community: Married, One son, Equal Justice Institute (EJI), Save the Manatee, Catholic Relief Services
Motto in life: Always had passion; learned patience slowly.
Fitzgerald started her career in 2009 as a customer service manager for Martin's Foods, where she worked and oversaw all front-end activities. After spending a year learning the ins and outs of brick-and-mortar grocery retail, she transitioned to FreshDirect to become acclimated with online grocery. She held five positions ranging from produce analyst to associate category merchant to social media and brand partnerships manager. Her time at FreshDirect created a solid foundation in food marketing, which helped her launch into a new role in 2016 at Blue Apron, where she sourced, negotiated, and executed strategic marketing partnerships. She worked directly and cross-functionally with engineering, digital product, fulfillment operations, culinary, analytics, finance, and marketing to bring to life large-scale collaborations.
This launched her into the role she holds today. Since joining the Yes! Apples team in June 2020, Fitzgerald has developed the organization from the ground up and continues to shepherd its growth. She has created brand awareness on Instagram with almost 7,000 followers. She has led brand partnerships from co-branded moments to media and influencer endorsements. She developed its ambassador program and leads its sustainability programs. Fitzgerald also initiated and led the development of the Yes! Apples e-commerce channel where customers can purchase nine-count boxes of apples directly from the farm. This is the first DTC apple brand of its kind. Beyond the e-commerce channel, Fitzgerald seeks out new retailer partners, including regional chains, e-commerce, and grocery delivery. She also created and leads the organization's partnerships with 1% for the Planet, National Young Farmers Coalition, The Giving Grove, and Cornell Small Farms.
Q: How did you begin working in the produce industry?
I grew up attending trade shows, lobbying on Capitol Hill, and joining other work events with my dad, Jim Allen, who had an esteemed career as the president and chief executive of the New York Apple Association for 20 years. My interest was piqued by my dad's career path and I decided to study food marketing at Cornell University. While at Cornell, I paired my major requirements with many electives from the Hotel School and Johnson Graduate School of Management to create a well-rounded understanding of business, consumer behavior, hospitality and entrepreneurship.
Q: What do you see as the most critical "hot button" issue facing the industry in the next decade?
CLIMATE CHANGE. As we know, climate change affects all areas of business, culture, and society as we know it. Being a sustainable business is no longer trendy or cool— it is necessary. Especially as the next generation of consumers becomes more powerful, they are looking for brands and products that reflect their personal values. Brands need to respond to the charge if they want to be competitive and successful.
Q: How has the industry changed during your tenure?
The two most significant changes have been social media and e-commerce. When I started at FreshDirect in 2010, we were the pioneers of online grocery and the leaders in the space. In the past 12 years, grocery and food e-commerce has exploded to encapsulate direct-to-consumer, drop shipping, delivery of your favorite lobster roll from Maine to your home in Albuquerque, and so much more. Consumers on the horizon will not understand waiting, seasonality or regionality.
What's more, consumers are finding out about products from a social media metaverse that didn't exist 12 years ago. Today, these platforms are essential marketing channels that require teams and strategies to grow brand awareness, connect with consumers, and convey brand DNA.
Jon Fox, 39
Manager, US Sales Team
Vanguard International
Issaquah, WA
Hometown: Wenatchee, WA
Hobbies: Hiking, Boating, Traveling , Coaching children's sports
Personal/Community: Married, Three children
Motto in life: Treat everyone with kindness, as you never know what they may be experiencing privately.
Fox grew up surrounded by the orchards in the Wenatchee Valley, but took a diverse path to the produce industry, beginning his work career at a digital marketing company, working in sales for the aerospace and military industries, and joining a telecommunications company, all prior to his first job in the industry. He began his produce career in 2010 as a sales associate for domestic distributor SC Fresh. During those years, he began from scratch and developed his own customer base and grew his accounts to support wholesale and retail customers throughout the U.S. and Canada.
In 2012, he was presented with the opportunity to join Vanguard International as a sales associate where he was responsible for sales throughout Asia, Middle East, Bangladesh and India. He was also the category manager of U.S. table grapes, U.S cherries, and worked closely with his offshore teams on procurement items out of South Africa, Egypt, Europe and Australia. During his 10 years with the company, he helped increase sales into various markets, helped develop grower relationships, both domestically and overseas with private and grower labels, and worked closely with his offshore teammates to provide his customers with year-round product from multiple different origins globally. In April of 2022, he was promoted to his current position, where he leads a veteran sales team representing Vanguard's principles well and with a deep passion for the work he does. He is responsible for the monthly and yearly results of the team for sales, as well as for the procurement responsibilities each salesperson has. He also manages the domestic inspectors and works closely with senior management on company objectives and goals.
Q: As a young professional, what aspect of the business most challenged you?
The biggest challenge I faced early on was just simply learning the industry. There are so many aspects of our business you have to know intimately, whether it's product knowledge, logistical knowledge, claim experience, A/R management, etc., there is just a wealth of information mostly unique to our industry.
Q: What accomplishment are you most proud of in your career?
My recent promotion to manager, U.S. sales team, is my proudest accomplishment. I have been blessed to work in great global markets and work with tremendous suppliers around the world, but I'm proud of earning the respect of my team and management to be in this new role. It's been a lot of work to get to this point in my career and I've been fortunate to be surrounded by smart, motivated people who continue to better themselves and I take pride in having the same mentality of constant improvement.
Q: What do you see as the most critical "hot button" issue facing the industry in the next decade?
It's difficult to narrow them down to just one. You have increasing costs, from growing all the way across the entire cold chain, water allocation or lack thereof in many of the Western states, labor shortages, and lastly, from the international perspective, of global economic struggles against a strong dollar creating more difficult buying power in certain markets.
Q: How have the past few years changed your life and your future outlook?
For me, personally, my faith has grown, I value my relationships more and invest more time into my family and the things that bring me joy. It's made me understand even more that life is short and unpredictable, so we better use the time wisely and cherish the time we have with others.
Adam Hughes, 37
Director of Microbiology
PrimusLabs
Santa Maria, CA
Hometown: Casper, WY
Hobbies: Golf, Hiking, Travel, Home-brewing
Personal/Community: Married, Fun-Uncle
Motto in life: There is no limit to what a man can do or where he can go if he doesn't mind who gets the credit.
After graduating from the University of Wyoming with a bachelor's degree in food microbiology, and a master's in adult education/instructional technology, Hughes moved to the California Central Coast in 2011 and began a career serving the produce industry with PrimusLabs as assistant director of microbiology. In 2017, he was promoted to director of microbiology, with the responsibility to oversee PrimusLabs' eight testing laboratories throughout the U.S. and Mexico. Along with his management of the laboratories, he also worked with team members at sister company, Azzule, to modernize the labs' internal database systems and API connections to the Azzule Supply Chain Program.
As a member of PrimusLabs' leadership team, Hughes has been actively engaged in developing, implementing and connecting various departments' goals and objectives. He frequently interacts with clients throughout the supply chain to address food safety issues and help them promote a food safety culture to their own customers. In response to emerging regulations from entities such as FDA and CFIA, as well as retailer and shipper requirements, his team has worked with industry partners throughout the supply chain to gain approval and acceptance of various testing methods used by PrimusLabs. Currently, he is involved in the development of the PrimusLabs App, allowing customers more capabilities to track and trend results, comply with regulatory requirements, and transfer results throughout the supply chain.
Q: What do you know now you wish you knew when you first started your career?
I wish I knew it was OK not to have all the answers myself. Today, I rely on a whole network of resources to help solve client's problems. The incredibly diverse team I am fortunate to work with hails from all over the world. Together, we can solve issues more quickly and efficiently, by relying on each other's expertise.
Q: As a young professional, what aspect of the business most challenged you?
Early on, my biggest concern was understanding the challenges food safety professionals have in their day-to-day jobs. Providing safe product is a requirement, but those food safety departments are coordinating with harvest schedules, sales and quality demands, and so much more, to ensure that product is available and tested to the various requirements in a timely manner.
Q: What advice would you give someone new to the produce industry?
Stay flexible. This industry is dynamic and changing constantly. Whether in a food safety or sales and marketing role, being flexible and agile allows you to take advantage of the emerging technologies that will help you with your ultimate job of being able to sell your product.
Q: What would you like consumers to know about the industry?
Since beginning to work with the produce industry, my appreciation for all the work that goes into putting a salad on my plate has grown a hundredfold. This industry has had its setbacks with high-profile recalls and outbreaks, but I have never felt safer eating produce today, thanks to the amazing work this industry puts forward every day. Many people have no idea the logistics and science involved in getting produce to market.
Q: How have the past years changed your life and your future outlook?
It's all exciting. The last few years have brought new struggles for our customers, and the supply chain has taken quite a beating. But the resilience of this industry and the innovation I read about almost daily have me very excited about the direction in which we're heading. We are learning from one another, challenging the ways things have always been done, and looking at new opportunities to share these products globally in a safe, sustainable manner.
Paul Jaffa, 36
President/Founder
Global Harvest Produce
East Rutherford, NJ
Hometown: Wyckoff, NJ
Hobbies: Spending time with his kids, Gardening, Working out, Golf, Watching sports
Personal/Community: Married, Three children, Veterans of Foreign Wars (VFW) member, PGA Hope Program Member, Mission 22 Ambassador
Jaffa was introduced to the produce industry when he returned home from deployment to Iraq as an Explosive Ordnance Disposal (EOD) Officer. He started out in produce in 2014 at his father-in-law's company, S. Katzman Produce, holding various positions in operations. After two years with the company, he discovered his real niche was in purchasing and sales and in 2016, he moved to a role as department buyer. He excelled in this new role as the kiwifruit and citrus category buyer by growing his category by over 10% in following consecutive years. It was during this time of growth he began to consider the future and took interest in the importing piece of the business. With the goal of stabilizing his supply chain when the domestic to import transition occurred each year, he began exploring imports as a logical avenue to continue to grow the family business.
In 2019, he founded his own import company, Global Harvest Produce. The company is one of the few Service-Disabled Veteran-Owned Small Businesses (SDVOSB) in the produce industry. He started from scratch and began importing in 2020, using existing relationships and making new ones, and he managed every aspect of the business from buying to sales. The business gained significant traction in 2021 when company-branded lemons, limes, kiwi, and mandarins were introduced. So much so, the bagged mandarins were featured on NBC Today in New York Produce Pete's segment at Stew Leonard's in July 2021. This significant achievement gave the company's products an identity, and Jaffa was able to market a product with a story behind it. With the addition to of these items to the portfolio, sales volumes increased more than 200% in 2021, and the company is on pace for double-digit growth in 2022 and excited for what the future holds.
Q: What aspect of the business challenged you the most early on?
Learning all the different varieties and grades of fruit really challenged me when getting into this industry. Before coming into produce, to me, an orange was an orange and a clementine was a clementine. Now, I've learned that a clementine isn't just a clementine — it could be a Primasole mandarin from Peru or it could be a Murcott from Chile. Learning the seasonality of the different varieties also proved to be a challenge. As a buyer, I needed to know I was buying the freshest fruit for my customers, so understanding the varietal timeline was equally as important as the variety I was buying.
Q: What accomplishment are you most proud of in your career?
Developing my own brand of fruit is my proudest accomplishment to date. This was the culminating event of months of design work, planning and sales to get our mandarin bags into a retail store. The whole experience was extremely rewarding when friends and family sent texts to me with them or their kids holding up a Global Harvest mandarin or lemon bag they found in a local supermarket.
Q: What advice would you give someone new to the produce industry?
Produce is a relationship-based industry. You and a competitor can offer the same product at the same price to the same customer and the salesperson with the better relationship is going to get the order. How do you build these relationships? You pick up the phone and call. You visit the customer in person. You meet the customer at a show and socialize. You don't just send a price sheet or a text.
Q: How have the past few years changed your life and your future outlook?
As in importer, the past year really opened my eyes to the logistical challenges that make the U.S. market vulnerable, both internationally and domestically. I see these logistical challenges continuing well into the future.
Bobby Jones, 39
Managing Member
Bobalu, LLC
Oxnard, CA
Hometown: Camarillo, CA
Hobbies: Fishing
Personal/Community: Two children
Motto in life: Live life to the fullest with integrity and honesty.
Jones was born and raised in farming and had the honor and pleasure to learn from his grandparents who started the company 60 years ago. Today, he and his brother are the managing partners of Bobalu. Working out of Oxnard, CA, Jones manages the administrative offices for the strong, vertically integrated strawberry farming, shipping and processing companies. He has worked side-by-side with his brother, R.C., for several years to build the company brand, staying true to the family roots and culture established by his grandparents. His efforts have firmly established the company as a premium national brand and he continually moves toward the future to grow the company and brand while maintaining the family philosophy with his brother.
During his career, he has served on numerous boards and councils, both in agriculture and in the community. He currently serves on the Ventura County Ag Association Board, the Ventura County Agricultural Advisory Committee and is serving on a committee for the California Strawberry Commission. In celebration of the company's 60th anniversary, Jones and his brother established the Bobalu Berry Farms Scholarship Program, awarding annual scholarships to graduating high school seniors throughout Ventura County.
Q: How did you begin working in the produce industry?
I grew up on one of the farms we are still farming today. I learned every aspect of the company, and every position long before I ever had the chance to lead. I was attracted to this business by watching my grandparents work hard and build a family of employees while supporting our family every day.
Q: What accomplishment are you most proud of in your career?
I am most proud of being able to expand our company and become a vertically integrated grower, shipper and processor. This year, we are producing strawberries every day of the year from our operations here in California. Also, I am so proud to work alongside my brother, continuing the quality name and family culture my grandparents created.
Q: What advice would you give someone new to the produce industry?
You have to love what you do. Farming and running an agribusiness is a lifestyle, not a career. It is important to have passion for what goes into farming and what we do every day to provide the highest quality, fresh food for consumers. This industry provides the highest highs and lowest lows, with no two days alike. If you can handle that, then the challenges are so worth it.
Q: What would you like consumers to know about the industry?
One of the biggest challenges is communicating to consumers how special fresh produce is and that it's not produced in the grocery store. Once we connect with a consumer on what it took to get those fresh, beautiful and delicious berries on the table, they are in awe.
Q: How has the industry changed during your tenure?
Each year, we have faced new challenges, whether it's increased costs to farm, increased labor costs, or lack of water. This industry changes every year and, somehow, we learn and grow to address each change presented to us. Farming has never been easy, but I continue to be inspired by the tools we have today to bring our company forward and build relationships to excel and expand.
Q: How have the past years changed your life and your future outlook?
The past year has made our entire organization realize how important food and logistics are — probably the most important things in everyone's life. My grandfather used to say, "A man with food on his table has many problems, but a man with no food on his table has but one problem." After the pandemic and all the supply chain issues that ensued, that was never more clear.
Michael LeMieux, 38
President
Fresh Pro Inc.
Longwood, FL
Hometown: Orlando FL
Hobbies: Golf, Jiu Jitsu, Traveling with the Family
Personal/Community: Married, Twin boys and two girls, Mary Magdalene Catholic Church
Motto in life: The grass is always greener where you water it.
LeMieux has helped build one of the largest domestic and Mexican watermelon companies in the country in a span of less than a decade. He has a reputation for an innovative mind and tireless work ethic that has helped him become an industry leader in a relatively short time. He graduated from the University of Central Florida in 2008 with a degree in finance. He worked as operation analyst and trader from 2008 to 2011. He made a bold career change in spring of 2011 when a childhood friend propositioned him to come help start a "watermelon" company. For nearly two years, he spent most of his time on the road helping run packing facilities while also managing sales.
In spring of 2013, he had the opportunity to branch out and start his own watermelon company with another lifelong friend as a partner. They formed Fresh Pro and year, the company shipped over 4,000 semi loads, approximately 200 million pounds of watermelons. Annual sales have grown over $40 million in just over nine years. The company has farming operations in eight different states and multiple regions in Mexico and services a broad customer base, including some of the largest retailers in the country. LeMieux is also the 2022 DelMar Seed Spitting Champion.
Q: How did you begin working in the produce industry?
I was burning out of white-collar cubical life in finance when a childhood friend approached me to come to work with him in a new business venture. He had just started a watermelon brokerage and I was his first hire. From Day One, I was blown away by the amount of opportunity there was for people eager to learn and willing to work hard. My previous professional experience was very formal, all transactions were thoroughly analyzed and generally conducted through sophisticated means (trading platforms, Bloomberg terminals, etc.) On my first day in watermelons, I saw thousands of dollars being transacted from brief conversations on a cell phone and emails from a laptop. People in the industry communicated in a much more casual and colorful way — this seemed more authentic to me and better suited my personality.
Q: What accomplishment are you most proud of in your career?
My partner and I started Fresh Pro with less than two years of industry experience, a few thousand dollars, and a handful of contacts. We had no growers and not a single end-user customer. We hustled, sacrificed and pursued just about every opportunity available to us. We are proud of our humble beginnings and what we have built so far.
Q: What advice would you give someone new to the produce industry?
Keep work-life balance in the forefront of your mind. Create rules and boundaries early. This industry can be exceptionally demanding and invasive; don't let your work life interfere with your personal or family life. Approach stress management as another skill required for success at your job. Think about it the same way as learning how to use Excel or new software.
Q: What do you see as the most critical "hot button" issue facing the industry in the next decade?
Consolidation driven by technological progression and modernization. I believe technology will continue to increase yields and reduce the amount of regional and commodity specific expertise required for success. This will ultimately attract larger corporations into commodities typically dominated by smaller/niche companies. I think you will see some of the larger players in the industry continue to expand their commodity line and utilize centralization and economies of scale to offset the ever-growing input costs, especially as it relates to food safety and technological initiatives (robotics, automation, AI, etc.). Bigger customers naturally seek bigger vendors.
Michael Madden, 39
President / Owner
Macadu Fresh LLC
Vineland, NJ
Hometown: Vineland, NJ
Hobbies: Golf, Fishing, Boating, Working out
Personal/Community: Married, One son
Motto in life: Treat people how you want to be treated.
Madden has successfully launched and built a thriving produce company in just one year, building on his 24 years of industry experience. He started working as a dock worker after school and weekends with John Molinelli Produce in Vineland, NJ. He would repack and load trucks and even harvest product out of the fields. He eventually earned his farmer's drivers license and would pick up at local farms and storage facilities. After a 12-year stay with Molinelli, he moved on to work at Dandrea Produce. He started out as a buyer and also worked in grower relations, representing the company in Berlin multiple times for the Fruit Logistica show and also visiting growers in Uruguay, Morocco, Argentina and Spain.
After nine years in procurement, he transitioned into sales for about three years where he was responsible for terminal market, wholesale and retail sales. He set pricing for ads and contracts, weekly pricing, and helped manage over $65 million in sales.
In April 2021, Madden successfully opened his own business, Macadu Fresh, with a partner and grower from South America. Macadu Fresh currently has three employees in Chile and one in Peru who work hand-in-hand with growers on a daily basis. This past year, he partnered with his cousin, who is the owner of one the largest privately owned trucking companies on the East Coast, to start Macadu Trucking to help with the company's transportation needs. As well, Macadu Fresh also recently purchased a 20-acre lot and will begin construction on a warehouse in the fall.
Q: How did you begin working in the produce industry?
I started working with my childhood friend's father, John Molinelli, when I was 15, and just got hooked from day one. I love that every day you walk in the office is never the same as yesterday. Never a dull moment.
Q: What do you know now you wish you knew when you first started your career?
Just to really be in the moment and learn something new every day. When you are young, you think you know everything and that's what I love about produce — you can learn something every day.
Q: As a young professional, what aspect of the business most challenged you?
Understanding how to handle people. You have to talk to a farmer differently than a buyer; talk to a trucker differently than a buyer.
Q: What advice would you give someone new to the produce industry?
Learn from your mistakes — because they can be very costly in this business. And, not just money, it can cost you relationships with customers and growers.
Q: What would you like consumers to know about the industry?
Great question. The time and work that goes into them getting product on the grocery shelf and that the product they are buying has a story behind it and it just didn't come out of a mold.
Q: How has the industry changed during your tenure?
I remember when I started you could pick up the phone and call someone. Now, it's rare if the phone even rings — text and emails all day. I would say food safety , communication , contract pricing (it was always weekly pricing when I started and now it's seasonal).
Q: How have the past few years changed your life and your future outlook?
I'm grateful for the past employers, employees and friends I have met in this business. I think that my strong relationships is what will make a great future for Macadu Fresh.
Billy Martin, 38
Retail Sales Manager
Crunch Pak
Cashmere, WA
Hometown: Richland, WA
Hobbies: Hockey, Tennis, Golf, Hiking with his kids
Personal/Community: Married, Three kids, Board Member for the Wenatchee Amateur Hockey Association, Coaches youth hockey teams
Motto in life: "You miss 100% of shots you don't take." — Wayne Gretzky
Martin brings retail experience to the produce industry, having worked at and operated a family retail business. From 2010 to 2017, he managed and operated several Fresno Grocery Outlet stores around the Fresno, CA, area. The NW Fresno Grocery Outlet, of which he was owner/operator for four years, was particularly successful in a highly competitive area. Under his management, the store set sales records several times over. In 2017, he and his wife sold the Fresno store and moved to Wentachee, WA, to manage his parents' store, Wenatchee Grocery Outlet. He managed up to 45 employees, and led the store to daily, weekly, and monthly sales records for two years.
In 2019, he and his wife decided to sell the store and he transitioned to a position with Crunch Pak as a sales account representative. His retail perspective contributed great value to his new position and he was promoted to sales coordinator within six months of being hired. As coordinator, he assured coordination and collaboration between the production facility and the sales office. He led over 11 accounts on daily activities as well as long-term goals. He was responsible for replying to all customer complaints and investigating any quality assurance issues involving quality, foreign materials, packaging, spoilage or taste. He was also tasked with analyzing sales data weekly to identify changes in the sales forecast. He took over an account the company was about to lose and built strong relationship with the retailer, saving an account of around $9 million sales annually. He also volunteered to be project manager for a new product launch with a licensee and implemented a successful launch. In October 2021, he was promoted to retail sales manager, and now manages the company's sales team and all retail accounts.
Q: How did you begin working in the produce industry?
I had been culling and stocking shelves in produce departments since I was 15. When we decided to leave the grocery business, it was an easy decision to jump into the produce industry.
Q: What do you know now you wish you knew when you first started your career?
I wish I knew how important produce was to retailers. It takes a lot of work to keep produce fresh and looking great. It's very labor intensive, but if you can do this well, you will reap the rewards.
Q: As a young professional, what aspect of the business most challenged you?
Growing up, I never really thought about the seasons of domestic produce. Understanding the seasons of growing and harvest seasons of all the different produce categories was difficult to grasp.
Q: What advice would you give someone new to the produce industry?
Make sure you are the kind of person that likes to be available. The industry doesn't work 9 to 5, and you must be available at all times to help your customers.
Q: What do you see as the most critical "hot button" issue facing the industry in the next decade?
Climate change. Two years ago, fruit in our area was damaged by the heavy amount of smoke from all the fires. Last spring, crops were affected by an unusual heat wave in the late spring. This year we are waiting to find out what will happen after we had a very late snowstorm in our region.
Q: What would you like consumers to know about the industry?
How difficult and amazing it is that the industry can keep fresh produce on their plates year-round.
Marie Molde, 35
Registered Dietitian and Trends Analyst
Datassential
Chicago, IL
Hometown: Montevideo, MN
Hobbies: Browsing Seattle's farmers markets, Cooking, Traveling, Cycling, Tennis
Personal/Community: Seattle food bank volunteer
Motto in life: The Golden Rule: Do onto others as you would have them do onto you.
As a trends expert and dietitian, Molde has collaborated with several fresh produce brands over the past several years, such as Avocados From Mexico, The Mushroom Council, The Watermelon Board, and Potatoes USA to bring plants to the forefront of consumers' plates. Molde has become a highly sought-after, plant-based expert and is routinely interviewed by the media, having been featured on CBS, NBC, and Fox, and quoted in Buzzfeed, The Washington Post and The New York Times for stories relating to plant-based eating.
She began her career after grad school, having received a combined MBA/RD from Dominican University in 2011, working for CSSI Marketing + Culinary in Chicago — an agency focused on developing new menu items for volume restaurants and foodservice establishments. At CSSI, she was promoted three times in four years and led internal agency culinary and creative teams to develop award-winning culinary innovations for large restaurant chains and foodservice operations, often featuring and highlighting produce.
In September of 2016, she began working at Datassential, an insights firm focused on making the food industry smarter. Working from a Seattle, WA, location, she is the health and wellness expert.
She also sit on a number of boards and organizations working to promote plant-forward diets, including Produce for Better Health, Healthy Menus R&D Collaborative, and Menus of Change Business Leadership Council. The Healthy Menus R&D Collaborative is a group of volume foodservice leaders where collectively 38 million meals a day are served by member companies, and, with her and Datassential's support, 65% of the members have increased use of produce on their menus during their time in this group. For the past three years, Datassential has produced a "Plant Forward Opportunities Report," released at the Menus of Change National Leadership Summit, probing consumer beliefs, attitudes, aspirations and opportunities that underlie the plant-forward eating trend and Molde has played a key role in the development of the report since its onset.
Q: How did you begin working in the produce industry?
I've always been extraordinarily interested in food, my family laughs about my habit as a toddler of waking up and immediately yelling "feed me!" My mom is passionate about healthy eating and made homemade meals for our family. Through her, I developed an interest and appreciation for produce and healthy eating. My dad is a farmer in Minnesota, and through him, I developed an understanding and respect for the way food is grown. These interests led me to become a registered dietitian where I'm proud to promote the benefits of produce consumption for the health of our population.
Q: What accomplishment are you most proud of in your career?
I truly believe the No. 1 thing we can do to increase the health and happiness of our population is to consume more produce, so the work I've done to advance this mission as a member of the Healthy Menus R&D Collaborative, Produce for Better Health, Menus of Change, and with individual produce boards and organizations is my proudest accomplishment. I'm also proud of the various public speaking engagements I've participated in in my career, ranging from audiences of several hundred attendees to appearances on national TV.
Q: How has the industry changed during your tenure?
I've seen a huge shift in the industry to focusing on the benefits and importance of plant-forward eating. I find this incredibly exciting, I'm glad the conversation is happening, and I'm honored to participate in the dialogue and work to improve human and planetary health through increasing consumption of produce.
Russell L. Morgan, 39
Americas OPF Market Development Lead — Root/Bulb/Brassica/Leafy
Seminis Vegetables (Division of Bayer Crop Science)
Global Headquarters: Monheim am Rhein, Germany
U.S. Headquarters: Creve Coeur, MO
Hometown: Nipomo, CA
Hobbies: Music (Percussion), Traveling, Weight Training, Spending time with family dogs
Personal/Community: Relationship partner, Two children, Oak Cliff Bible Fellowship, Member of the NAACP for Santa Maria and Lompoc.
Motto in life: Treat people as you wish to be treated — Pass on Love, Kindness and Friendship during all moments of life.
As the Americas vegetable seed market development lead for Bayer Crop Science, Morgan is a highly motivated professional, specializing in agricultural solutions, market development and step change within the agriculture industry. Working out of the West District Office in Oxnard, CA, he has maximized demand through co-developed partnerships, embraced new technologies (including, digital and AI tailored solutions) and supported customers to become more efficient, predictable and sustainable. Morgan began his career in 2010 as a research associate at Seminis Vegetables, working with leafy and brassica crops. In 2012, he moved to become a technology development representative for the vast vegetable region of the Salinas Valley and continued working with the same crops, focusing on pre-commercial varietal selections. During this time, he was recognized for the Distinguished Development Award in 2015, the highest honor in the Technology Development Division at Monsanto (Seminis Vegetables).
In 2016, he became one of three individuals to take on a pilot role of a market development representative for the Western U.S. The role focused on new avenues of marketing, product positioning and demand creation for commercial sales. With the resulting success, Seminis-Bayer Crop Science moved away from data-driven focus within Technology Development and adopted the vision of Market Development of which Morgan became a part. He was recognized in 2017 with the North America Vegetable Business Award for Customer Centricity. In 2018, he received the Spirit of Collaboration Award, and was also the recipient of the Global Vegetable Business Award for Customer Centric IX Events 2018 for his work on the Seminis Idea Exchange (IX) and digital platform. In 2018, he joined the Market Development leadership team. In this role, he provides technical support across functions including product trainings, product valuations and recommendations.
Q: What accomplishment are you most proud of in your career?
Being a contributor on the dynamic team that delivered the innovative product concept of High Rise Broccoli. With more than 20 years in development, this product delivers a sweeter, better-tasting, tender stem that can be used in salad bag mixes and or creations in the kitchen. There is nothing more rewarding than seeing innovative products being recognized and those highly regarded individuals who make it happen continue to deliver innovative solutions for every generation to help sustain our growing world.
Q: How has the industry changed during your tenure?
In my early years in the vegetable seed business, you typically saw generational families managing their farm operations, continuing a legacy of farming practices within the Salinas Valley. There was kind of a motto "if it's not broken, why fix it or adopt something new" when evaluating new technologies. This was also true with product development of seed varietal selection and promotion. There needed to be a clear, game-changing marketable improvement in value to the grower, such as improved disease resistance or a substantial increase in yield leading to increase ROI. It wasn't uncommon for a new variety to take five to seven years to become sustained in the market. Within the past three to five years, we've seen this huge shift and penetration of technologies in the space of ag — in field and in packing facilities. It has molded the way seed companies such as Seminis think about product positioning and how we partner with our growers today. We have evolved and now identify tailored solutions to help us all grow forward and feed the globe.
JC Nyssen, 30
Business Development Manager
Sev-Rend
Collinsville, IL
Hometown: Yakima, WA
Hobbies: Fishing, Hunting, Traveling, Swing dancing, Achieved Six Sigma Black Belt Certification (in 2017)
Personal/Community: Engaged, Board member for Sun Valley Shooting Park, Wags to Riches, Youth Outdoors Unlimited, Cast For Kids, Sea Shepherd, and Tac Trac.
Motto in life: A smooth sea never made a skilled sailor.
Nyssen has proven to be a major asset to the fresh produce industry. From his activity with US Apple to servicing his territory in the Pacific Northwest, he always strives to help his fresh produce clients with outstanding service and a hand to help. He has been selected as a 2022 USApple NextGen Fellow. In his current position working from Moxee, WA, he oversees existing accounts while earning new business. One most recent accomplishment with Sev-Rend includes a partnership with a company in a state Sev-Rend has not done business in before, Hawaii.
Nyssen came to the produce industry by a circuitous route. At 16, he was a paid-volunteer firefighter in a high school program and pursuing a career in the medical/EMT field. He took a job at a local plastics manufacturing facility to make ends meet. In less than a year, he was nominated to lead a brand new department at this company of over 500 employees where he designed a workflow for the order fulfillment sector. A few years after continuous improvement in the new department, he was granted another opportunity to move to a sister company that recycles plastic. Shortly after, one of his lifelong mentors offered him a position as a service technician for Giro Pack. This pathway ultimately led him to his current position with Sev-Rend in 2020.
Q: How did you begin working in the produce industry?
Being an automated service technician for packing equipment introduced me to the produce industry. The challenges and demands of the job were fascinating, and I loved getting to know so many different people at different companies. This also allowed me to expand my network and really learn about the expectations of the produce world.
Q: What aspect of the business challenged you the most early on?
I started my sales role right when COVID happened. Although there were some sales advantages to this, there were certainly many challenges to overcome as well. Not being able to meet face-to-face with a lot of prospects and customers was one of the biggest obstacles for me.
Q: What accomplishment are you most proud of in your career?
I was thrilled when I found out I was one out of six selected to be a 2022 USApple NextGen Fellow. This opportunity is not being taken for granted and I have had a really great time with my involvement so far. Seeing all of the great things USApple is doing for the industry and being able to say I am a part of that makes me very proud.
Q: What advice would you give someone new to the produce industry?
If you are not out there doing what you need to do, someone else is! My advice is to not be notably aggressive — if you follow your instincts and do what you think is right, you will be noticed, which is a key to success in this industry.
Q: What do you see as the most critical "hot button" issue facing the industry in the next decade?
Sustainability concerns have and always will be a critical topic. We all know the importance of using sustainable practices throughout our operations, I think it's just a matter of time before consumers realize we are on their side of these concerns.
Q: How has the industry changed during your tenure?
Automation is nearly everywhere now and there are always new ways to automate your operations. I am fortunate to work for a company always willing to learn and excel at what we do to keep up with technology at the packing line.
Robert Othon, 37
Food Safety/Quality Assurance Manager
Sunfed Produce
Rio Rico, AZ
Hometown: Hermosillo, Sonora, Mexico
Hobbies: Mountain Biking, Running, Grilling
Family/Personal/Community: Married, Twin boys,
Motto in life: Work hard, enjoy and take care of family, but also invest time in yourself.
In just a short amount of time, Othon has made a lasting impact at Sunfed and on the industry. He has elevated Sunfed's food safety programs through educating other personnel on what needs done. He secured the company's highest ever Primus ratings by evaluating all aspects of the requirements proactively. He navigated the company through difficult situations, such as a salmonella problem that arose just weeks after his hiring, where he was able to mitigate the problems at the farm by identifying the issue source. His professionalism and knowledge of the industry and how to react and communicate issues have earned him respect and recognition. His leadership over Sunfed's quality control team has shown immediate impact by the gains the company has made in controlling its trouble files and claims.
Othon attended college in Mexico and received a bachelor's degree in industrial engineering before starting as a seasonal quality control inspector for the Mexican table grape season for Chiquita.
In 2016, he moved to Fresh Farms as a sourcing manager, where he researched and secured different ranches to grow product for the company. He joined Dulcina in 2019 as operations manager, and served as a communications link between sales and the growers, along with forecasting production, quality control and contracts with the ranch for production needs.
In August 2021, Othon took his current position with Sunfed as food safety quality assurance manager. He was accepted into the International Fresh Produce Association's Food Safety Immersion Program this past December.
Q: How did you begin working in the produce industry?
I finished college back in 2009 and my degree would have been used in the auto industry, which was then in the middle of a financial crisis. Fortunately, Mexico was about to begin their table grape season and Chiquita was looking for help to do quality checks on the product while still at the ranch. The beginning of my career in the industry was by luck, but the active markets and ever-changing product quality and volumes captured my interest immediately and made me want to make my career in the produce industry.
Q: What do you know now you wish you knew when you first started your career?
I came into the produce industry blind to all the factors that get calculated daily to deliver a quality product — I had assumed it was just agriculture. What I wish I had known was the patience and deeper comprehension it takes to be successful. Not only do you need agricultural knowledge, but also the comprehension of markets, sales and quality. Unlike the tech industry or the finance industry where positional growth is rapid, in produce, there are lots of factors to elevate your career and it requires great patience.
Q: What accomplishment are you most proud of in your career?
As I am still in the early parts of my career, the highlight right now is being accepted into the Food Safety Immersion Program sponsored by the International Fresh Produce Association and being selected as one of the Top 40 Under 40. I am also very proud, that in 12 years, I have been able to grow from an on-site quality inspector to my current role of food safety/quality assurance manager for SunFed and that my growth all happened working for some of the top companies in the industry.
Q: What advice would you give someone new to the produce industry?
Be patient. There is a lot to learn to be successful. But also, ask many questions since the quicker you learn, the easier things become. By taking this approach, you will develop a strong network of people you will constantly learn from.
Helen Pappas, 35
Director of Marketing and Sustainability
Pete Pappas & Sons Inc.
Jessup, MD
Hometown: Bethesda, MD
Hobbies: Gardening, Cooking, Art, Horseback riding, Travel
Personal/Community: Large Greek family
Motto in life: Opportunity is everywhere.
As a fourth generation produce family member, Pappas has turned her interest in marketing and sustainability into success for her family's 80-year tenured wholesale business. After graduating from Georgetown University, she began using her marketing degree and flair for aesthetics, including branding, social media, content creation and packaging design, to benefit the company. Through her appreciation of green business and sustainability, she has helped promote organic produce through designing and marketing the company's Pete's Garden Organic in-house label. She rebranded the company's 80-year tenured "Patricia Brand" with a modern look while keeping the history of the brand roots intact.
She helped grow the company's food waste diversion program to reach nearly 3 million pounds per year, co-founded a sustainable packaging program, and helped the company gain five green certifications. She facilitates the company's food waste fight to reach a zero food-waste goal, including the donation of unsold edible food, diversion to local animal farms and composting facilities. She is a champion of the company's 2022 Sustainable Packaging Initiative, with the goal of replacing all Styrofoam packaging in company operations by the end of this summer. Most recently, in April 2022, she spearheaded Pete Pappas & Sons acceptance onto the national USDA and EPA Food Waste and Loss Champions 2030 List.
Pappas has become one of the faces of sustainability in the company. She trains employees on sustainable practices, such as recycling and composting all meal scraps, helping reduce facility waste. Her efforts have increased employee understanding and involvement in the company's sustainability practices on-site in Jessup, MD, and how to carry them over outside of work as well.
Q: As a young professional, what aspect of the business most challenged you?
One challenge I found was establishing myself as a young woman within a typically male-dominated industry. Entering the produce industry, I joined my father, brothers, cousin, and coworkers with decades more experience than myself. At times, that felt daunting. From the beginning, I saw opportunities for marketing endeavors our company hadn't yet pursued. Over time, I grew more comfortable both asserting myself and implementing these ideas. I'm proud I have successfully found my voice in business interactions within our company and the industry overall. I'm equally proud our company has broken the mold and that we currently have women leading our marketing, finance, logistics and human resources departments.
Q: What accomplishment are you most proud of in your career?
One of my proudest career accomplishments has been developing our "Pete's Garden Organics" brand. Our line of organic packaged fruits and vegetables is named after my parents, Pete and Diane, and the fruitful organic garden they grow at their home. From the name to the logo and label designs, over years I have had the opportunity to curate this brand as a nod to my family's rich history and to promote consumer purchasing of sustainably packed organic produce at the store level.
Q: What do you see as the most critical "hot button" issue facing the industry in the next decade?
The most critical issue I see facing the industry is waste reduction and diversion. Our major industry waste categories span food waste, packaging waste and facility waste. When combined, these inputs amount to tremendous waste tonnage from the farms to the store shelves. This yields a massive responsibility to divert food waste into alternative waste streams, design innovative and earth-friendly packaging, and cultivate company cultures where employees actively participate in important sustainability initiatives. One question I ask myself is: How can we do more to create less waste? This applies threefold — on a personal, company and an industry level.
Sarah Quackenbush, 31
Account Manager
North Bay Produce, Inc.
Traverse City, MI
Hometown: Dundee, MI
Hobbies: Hiking, Fishing, Cooking/Baking, Golfing, Reading, Crafting
Personal/Community: Adopt a Highway through work, Local youth grief support center, Veteran-focused horse therapy farm
Motto in life: Everything happens for a reason.
Quackenbush was introduced to the industry during college as a participant in the Pack Family Career Pathways Program at PMA's Fresh Summit. Through the program, she met Dave Corsi from Wegmans Food Markets and pursued an internship with Wegmans in Rochester, NY, that summer. After graduation, she was offered a full-time position with Wegmans and spent about eight months in various positions in a Wegmans retail store. In 2013, she moved to the corporate office to a position as a replenishment buyer for the packaged fruits and vegetables, bagged salads, and ready-to-eat produce items.
In 2014, she moved back to Michigan to be closer to her family and took a sales position with North Bay Produce. During her years at North Bay, she has moved from a sales support role to an account management and export specialist role. She now works more on special projects, such as developing business intelligence and data analytics strategies for the company. She has also played an active role in the export side of the produce industry. She has been a delegate for the Michigan Apple Committee during the US Apple Capitol Hill Day and has also been an active board member for the US Apple Export Council. She has given back to where she got started by participating as a mentor in the PMA Career Pathways Program. She has served as a discussion panelist for this program and has been involved in the Young Professionals Task Force. She also gives back to her alma mater by coordinating produce industry visits for Michigan State University faculty and students and has been a guest speaker annually in the College of Agriculture and Natural Resources.
Q: How did you begin working in the produce industry?
I was given the opportunity to be a buyer of packaged/ready-to-eat produce items. Once I got used to the pace and urgency of the work, it was hard to imagine slowing down. When I moved back to Michigan, I knew I wanted to stay in the industry.
Q: What do you know now you wish you knew when you first started your career?
The importance of not only planning, but also planning for changes and problems. So many things in our day-to-day business are out of our control — having a backup plan and being able to solve problems that come up are just as important as the initial planning.
Q: What accomplishment are you most proud of in your career?
I was so proud when PMA Center for Growing Talent asked me to be a Career Ambassador for a Career Pathways student. When I participated in the Career Pathways program way back when, Don Goforth was my mentor, and he made Fresh Summit and the whole Career Pathways experience so fun and enriching. Although 2021 turned out to be a virtual show again, I still felt grateful to be able to help a student pursue career opportunities and make connections in the industry like Don did for me.
Q: What advice would you give someone new to the produce industry?
Take advantage of trade shows and events, and make lots of connections. There are so many great people in this industry, and you never know when you will need a favor, or help with a problem, or just a friend to talk to who understands the professional challenges we face.
Q: What would you like consumers to know about the industry?
As a consumer, how you buy your produce matters! Aligning your buying patterns with your ideals is the most important thing you can do for our industry. What you buy at the store drives a cycle of what farmers grow during their next season, what wholesalers buy from those farmers, and eventually what retail grocers put on their store shelves.
German L Rios, 39
Corporate Director of Quality
Fresh Express Incorporated
Windermere, FL
Hometown: Soledad, California
Hobbies: Hiking, Reading, Mountain biking, Golfing
Family/Personal/Community: Married, One daughter, Catholic church community
Motto in life: Success is no accident. It is hard work, perseverance, learning, studying, sacrifice and, most of all, love of what you are doing.
Having worked in agriculture since the age of 14, Rios has excelled to lead raw product quality at Fresh Express in Salinas, CA. He began in the industry at 14, out in the lettuce fields, thinning and weeding during the summer. That led him to become active in FFA (formerly known as Future Farmers of America), where he began to hone early leadership skills and ultimately served as both chapter president and regional officer. Rios began an internship at Fresh Express a year before achieving his bachelor's degree in crop science from California Polytechnic State University and, upon graduation, was offered a full-time job. Shortly after, he was named corporate raw product quality manager. Over the next six years, working closely with the agriculture operations, research and development and facilities teams at the corporate level, he began working directly with agriculture operations as the primary grower relationship manager. He was later promoted to senior product quality manager for the five regional Fresh Express facilities and, by 2018, began leading the company growing strategy in Mexico.
Currently, Rios is responsible for quality from field to fork, and food safety management within agriculture operations. He works directly with Fresh Express' approved suppliers and grower partners throughout multiple regions in the U.S. and Mexico. He has developed and directed implementation of Key Performance Indicators for quality across the Fresh Express network. He has incorporated critical learnings for food safety across the food safety and quality corporate structure and facilities. He has expanded and deepened external relationships in industry and academia and initiated and extended strong and cooperative relationships with grower partners and key industry organizations and thought leaders. He has evaluated production operations from a strategic level to ensure consistent compliance with quality and safety standards. He serves as primary internal and external resource for quality across key Fresh Express stakeholder audiences.
Q: What do you know now you wish you knew when you first started your career?
The one thing I wish I had known was not to underestimate the importance of networking. The first few years of my career, I focused almost exclusively on hard work. This was OK for me during my early positions, but as I started being promoted, I realized how important it was to interact with and learn from others. I now have a group of trusted colleagues from other industries, academia and other fresh produce businesses who have all allowed me to consider more perspectives, access more knowledge and make overall better decisions.
Q: As a young professional, what aspect of the business most challenged you?
Data. The amount of data needed, collected and that needs to be digested and analyzed is a daily whirlwind. In my work, some colleagues and I realized there must be a better way. We sat down and began working together to define the Key Performing Indicators for our ag operations and manufacturing functions. Focusing on a handful of key elements, rather than dozens, allowed us to improve quality as well as efficiencies.
Q: What do you see as the most critical "hot button" issue facing the industry in the next decade?
Sustainability. Areas that traditionally grow lettuces and leafy greens are beginning to be impacted by water availability, soil issues and other challenges. At the same time, the popularity and growth of leafy greens continue to explode. I believe my generation will be called upon to discover and implement ways to continue to grow high quality, safe leafy greens and other fresh produce while conserving our tightening natural resources.
Monica Robles, 34
Senior Procurement Manager
Mission Produce
Oxnard, CA
Hometown: Los Angeles, CA
Hobbies: Hiking, Camping, Enjoying the outdoors
Personal/Community: Married, One son and another son on the way
Motto in life: The positive thinker sees the invisible, feels the intangible, and achieves the impossible. — Winston Churchill.
With more than 16 years of experience in the industry, Robles is a tenacious produce professional whose contributions to the industry help bring more than 250 million pounds of avocados to the U.S. each year. As the senior procurement manager of Mission Produce, she oversees the sourcing of avocados from Mexico to the U.S., and also negotiates pricing and manages longstanding relationships with the company's supplier base in the country. Robles entered the industry in 2006, starting in data entry at Gourmet Trading and eventually transitioning into procurement buying. By the end of her time there, she was managing the entire process, from sourcing to distribution.
In 2013, she graduated from Cal State Northridge with a degree in Finance, and in 2015 took a position with Mission Produce. She started in the sales department, touching both retail and foodservice business. In 2017, she moved to the sourcing department where she successfully tripled the size of the company's copacker program, maintaining a 5% growth increase each year. In August of 2021, her boss had to take a leave of absence and left 100% of the Mexico sourcing department under Robles' management. She seamlessly stepped into this role, leading a team of three in the company's U.S. headquarters, in addition to directing the strategy for the company's field team of 14 in Mexico. To add to the challenge, the industry reported a reduced crop in November of 2021, which caused market volatility and record-high prices in Mexico. Robles approached the unforeseen growing season, price fluctuations and limited supply with a determination to continue procuring fruit for customers and remain competitive in the industry. Through continuous communication, both internally with her Mission team members, and externally with growers, she was able to streamline operations in order to promote the best outcomes for both suppliers and customers. She is a recent graduate of the inaugural HASS Avocado BOLD Program, which develops knowledgeable, confident, and board-ready candidates for the Hass Avocado Board; California Avocado Commission; and importer associations.
Q: As a young professional, what aspect of the business most challenged you?
The produce industry is full of tough, demanding personalities. I learned very early, on my first day on the job, that you need to develop thick skin in this industry to succeed and earn the respect of the industry. It is important to develop a firm character, all while balancing your values and ethics.
Q: What do you see as the most critical "hot button" issue facing the industry in the next decade?
Sustainability — consumers have increasing access to information, not to mention documentaries often highlighting the dark corners of some industries. Our main target market will soon be a generation of consumers that buys according to its moral values and perception of right and wrong. We need to tackle economic, environmental and social sustainability to prepare for this next generation of consumers.
Q: How has the industry changed during your tenure?
I see a lot more young talent joining the industry. When I first joined the produce industry, I was one of the only young professionals at trade shows or industry meetings. This was often intimidating and made me reluctant to share my ideas, but this is not such a problem anymore. I think it is exciting we have a large amount of young professionals joining the industry because having more peers in their age group will hopefully make them feel more comfortable contributing.
Liza Rosenstein, 26
Sales Broker
Atlantic Fresh Trading LLC
Archbald, PA
Hometown: Clarks Summit, PA
Hobbies: Making money, Spending time with family and friends, Eating good food
Motto in life: If you want the rainbow, you gotta put up with the rain.
Rosenstein is a fifth generation produce professional coming from 100+-year-old wholesaler William Rosenstein & Sons in Scranton, PA. Though heavily influenced to join the produce business from a young age, she wanted to branch out after college and moved to Washington DC, for a period to explore career options.
In 2017, she decided to prioritize family and took a position with family company Atlantic Fresh Trading. She began at the bottom of the rung — filing, faxing, mailing and doing a lot of listening in on phone calls. During this time, she observed how the other salesmen in the office would make deals. Two years later, she has become one of the top earners in the Pennsylvania branch, with more than $4 million in annual sales.
In her current position as a sales broker, she sells broccoli, peppers and most veg items along with berries and mangos when in season. The company also has a watermelon farm in Georgia and every summer she is active in watermelon sales.
Over the years, she has prioritized her relationships with growers, shippers and customers, working hard to prove herself and build the business. She is also responsible for the company's social media platforms.
Q: How did you begin working in the produce industry?
I grew up around the produce industry. It was in my blood from the beginning.
Q: What do you know now you wish you knew when you first started your career?
I wish I wasn't as nervous and overwhelmed in the beginning of my career. It can be a very intimidating business to start in.
Q: As a young professional, what aspect of the business most challenged you?
The biggest challenge I had was learning who to trust and who had genuine intentions. Being a woman in this industry can be even more difficult.
Q: What accomplishment are you most proud of in your career?
I am extremely proud of the people with whom I have been building business relationships. I love them all and wouldn't be this successful without them.
Q: What advice would you give someone new to the produce industry?
ALWAYS answer your phone. You never know what opportunity you missed if you don't answer.
Q: What would you like consumers to know about the industry?
There are people working under crazy conditions and long, long hours just to get the produce to your table!
Q: How have the past years changed your life and your future outlook?
This past year has changed a lot for me. New perspectives. I've made strides in my career in just a few short months. Life is always changing and new challenges will always come up. How you handle them is crucial. Courage is grace under pressure.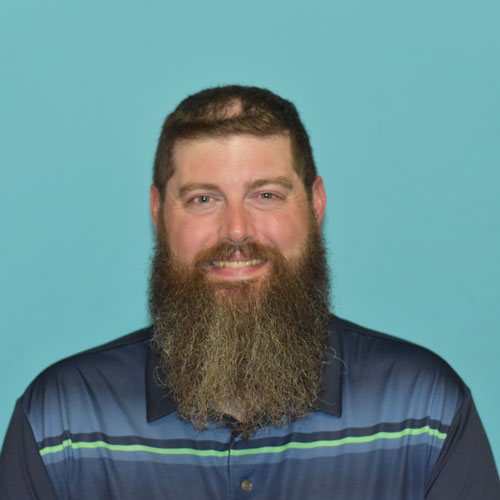 Justin Rowe, 38
Category Business Manager
Tops Markets
Buffalo, NY
Hometown: York, NY
Hobbies: Hunting, Fishing, Camping, Playing cornhole
Personal/Community: Married, Three children, Volunteer firefighter/EMT
Motto in life: Trust your instincts, you're right more often than you think.
Rowe grew up in the grocery retail industry and spent many of his years in the center store. He started his career with Tops in the fall of 1999 as a cashier. What started out as a part-time job after school quickly became a passion, and grew into a full-time career in 2004. During that period, he worked in almost every department within the store. In 2008, he accepted a position in operations management. Having set a goal to reach the level of store manager by age 30, he accomplished it just before his 30th birthday in the summer of 2014. During his tenure as a store manager, he ran a variety of stores ranging from urban, suburban and rural locations. He was selected as a transition coordinator for various acquisitions Tops made over the years, and spent time in the Adirondack region when the company acquired several Grand Union locations and in the Hudson Valley when it acquired some Stop and Shop locations. In that role, he led a team responsible for the onboarding, training and development of all transitioning associates.
Having gravitated to the fresh side of the business over the years, in 2018 he joined the Tops produce team as the category business manager of fruit and dry goods. He quickly embraced the produce way and had an immediate impact on sales, quality and variety as well as profitability. He has demonstrated an ability to convert sales into profits while growing households. Once the pandemic hit, he continued to drive sales and also creatively shifted the company's product mix to what the consumer was looking for. He attended the United Fresh Produce Executive Development Program at Cornell University and earned a certificate in the Food Industry Management Program. He also attended the Penn State Leadership Academy in 2014 and was nominated for District Store Manager of the Year in 2017.
Q: How has the industry changed during your tenure?
During my 22 years in retail, I have seen the produce department go through some drastic changes. When I started, we were capping pints of strawberries for every berry ad, and you had to carry a price gun in your pocket everywhere you went. Now, more things come in pre-packed with a UPC for convenience. It allows for more efficiency at store level, but often comes with a heavier price tag.
Q: What accomplishment are you most proud of in your career?
There is nothing more rewarding than when I see someone I helped develop, from an early stage of their career, become successful. A wise manager once told me, "There's no easier way to get promoted than to train your replacement." I always emphasize teaching and training, no matter what position I am in.
Q: What do you see as the most critical "hot button" issue facing the industry in the next decade?
One of the hottest buttons, in my opinion, is the labor shortage we are seeing across the board. From farm, to retail stores, we are struggling to hire and keep good help. Within the produce industry, specifically, there are a lot of commodities still harvested by hand. The shortage of labor and the increasing rate of pay for the labor is adding huge amounts of overheard to the farms. The harvesting technology just isn't there yet to help these labor-intensive commodities.
Q: What advice would you give someone new to the produce industry?
Remember we are just selling bananas and berries. This is not a life or death industry. Yes, it is stressful, and there will be moments when you think things can't get any worse. However, keep things in perspective and maintain a positive attitude. Don't get caught up in the daily wins and losses, as long as you and your company are moving in the right direction in the big picture, you will be just fine.
Jessica Salerno, 39
Operations Manager
R&R Flaim Next Generation Produce
Vineland, NJ
Hometown: Vineland, NJ
Hobbies: drawing, dancing, fitness
Personal/Community: Single, One daughter, Juvenile Diabetes Research Foundation
Motto in Life: To take nothing for granted and think positive.
Fourth-generation Salerno started her produce career at 16 by answering a landline phone in a small, shack office for her grandfather. She eventually was "promoted" to tractor work, seeding and helping on the packing line in the packinghouse. After attending Rowan University to study business, she began taking food safety training and working with the Rutgers Cooperative Extension and its On-Farm Food Safety Program. As a result, she implemented the company's food safety program, allowing the company to sell to major retailers, and eventually became the company's director of food safety. Due to her efforts, the company is now certified through Global GAP.
She also began the company's organic program, achieving certification for over 100 acres and complying with National Organic Program (NOP) regulations and guidelines. With a full line of organic products, she traveled the country to trade shows and events to promote the farm's conventional and new organic products. As operations manager, she now oversees the food safety program, day-to-day administration, marketing and the organic program. She is also involved in promoting industry education and has set up numerous visits with the local school so children can come out to the farm.
Q: How did you begin working in the produce industry?
My grandfather's drive and passion attracted me. I've seen him work harder than anyone I have ever met. He was proud of what he accomplished and that he could feed others healthy and nutritious foods. He loved showing kids how the food gets to their table and how hard work can pay off. Even after he was diagnosed with cancer and could barely walk, he would sneak away to the farm every day.
Q: As a young professional, what aspect of the business most challenged you?
The most challenging aspect of the business was the ever-growing need of paperwork. Everything must be documented, labeled, signed off on. Years ago, there was no paperwork and you get used to doing things a certain way. It was hard getting my old-school grandfather and father to understand the importance of this.
Q: What accomplishment are you most proud of in your career?
I am most proud of our organic program. A lot of hard work goes into making sure all our operating procedures are followed and rules according to the National Organic Program.
Q: What advice would you give someone new to the produce industry?
The best advice I could give is "you have no idea how crazy this industry can get." Until you have worked in it, you don't realize how much is involved and dedicated to it around the clock.
Q: What would you like consumers to know about the industry?
This job is 24 hours/7 days a week. There are no days off — between weather and logistics, things can go from good to bad in a couple hours.
Q: How have the past few years changed your life and your future outlook?
This past year has definitely changed my life and future outlook. While the world was facing a pandemic, our industry was facing many changes as well. We actually became busier, because people were staying home and cooking. We learned how to do remote classes for training and how to implement Zoom meetings instead of in-person meetings. This will forever change the way we do things. It is important for customers and clients to have a strong relationship and an in-person handshake still means a lot — but it will be harder to build that bond.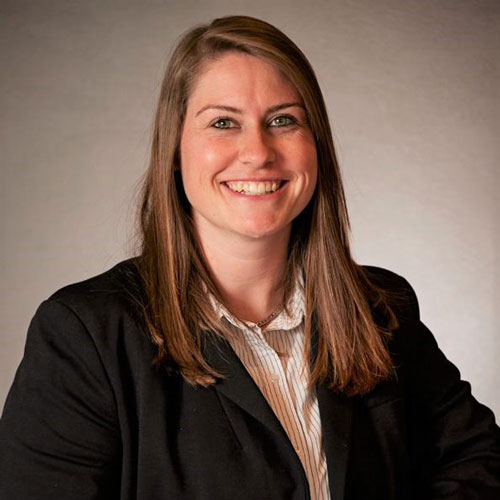 Jenna Lynn Schulte, 30
Key Account Manager
Robinson Fresh/C.H. Robinson
Phoenix, AZ
Hometown: Mesa, AZ
Hobbies: Women's Professional Football Player, Traveling, Hiking, Spending time with family
Personal/Community: Robinson Cares, Women in Sales ERG, Pride ERG,
Motto in life: The ones who are crazy enough to think they can change the world, are the ones that do. — Anonymous
As a global agribusiness student at Arizona State University in 2012, Schulte was selected to be one of four recipients of The Pack Family Foundation for Industry Talent to attend PMA's Fresh Summit. In 2013, she began her produce career as a world-class intern at C.H. Robinson as a direct result of the opportunity provided by attending Fresh Summit. She was hired full-time as a junior sourcing representative in 2014. In 2015, she became a market specialist and began working with multiple aspects of the produce industry, from processors, wholesalers and retailers. Her thought process and attention to detail led to her becoming an account manager in 2016.
In 2018, she achieved the Supply and Demand Professional Certification, Category Management (SDPC), and Schulte was promoted to a key account manager.She was selected to represent Robinson Fresh in the 2020 Key Account Sales Program, a two-year course focused on all Divisions of C.H. Robinson, including NAST, Global Forwarding, TMC, Managed Procurement services, Customs, and more, Schulte graduated, winning the KASP Cup. Today, Schulte is overseeing the creation of complex supply chain solutions for customers, successfully expanding distribution coast to coast in new categories. She is on the Product Sustainability Team, where she has brought new Fair Trade offerings to national retailers and is working with growers to be certified.
Q: What do you know now you wish you knew when you first started your career?
When I first started, I was told relationships and networking will be the key to success, but did not really understand how. It was not until I was managing my own accounts that I truly understood the meaning of the relationship.
Q: What accomplishment are you most proud of in your career?
I am most proud of graduating the Key Account Sales Program (KASP) and winning the KASP Cup, which is awarded as a result of applying your learnings from public speaking to negotiation to integrating all eight core services to impact real change in our customers' business. This was not only an in-person class that was turned all online due to the pandemic, but I was also balancing my women's professional football career headed to a national championship at the same time.
Q: What advice would you give someone new to the produce industry?
Your ability to network and build relationships will be the key to success.
Q: What was the "aha" moment when you knew the produce industry was the best choice for you?
My "aha" moment was on my first day on the show floor at the PMA Fresh Summit in 2012. It was my first real introduction to the produce world. The feeling I had from all the electric energy in the room made me realize this was where I was meant to be.
Q: What do you see as the most critical "hot button" issue facing the industry in the next decade?
Sustainability will be the hot button issue facing the industry — Not just for shipper/growers, but for our retailers as well. In the upcoming years, it will be critical for growers and retailers to collaborate on future plantings to reduce the overabundance of items, reducing food waste. As we continue to face labor shortages, diminishing water supply and climate change, it will be important to strategically plan for future crops to reduce oversupply and/or undersupplying the needs of the market.
Q: What has shocked or surprised you about the produce industry?
What has shocked me about the produce industry is how large it is and yet how small of a world it is. The produce industry is a family, and we are all here to see each other succeed.
Matt Schwartz, 32
Co-Founder and CEO
Afresh Technologies
San Francisco, CA
Hometown: Thousand Oaks, CA
Hobbies: Texas Hold'em, Chess, Reading fiction and biographies
Personal/Community: Oldest of four siblings (two of whom are twins and 15 years younger)
Motto in life: Do everything I can to make the world a place where everyone would rather be themselves instead of anyone else.
Schwartz co-founded Afresh with the belief fresh food is the strategic heart of the food industry, yet is underserved by retail technology. This motivated the creation of Afresh's first product, the Fresh Operating System. The Fresh Operating System is the first AI-powered, store-level ordering solution specifically built for the complexities of fresh. Schwartz and the team spent thousands of hours shadowing produce department managers to understand their pain points and build a solution to make essential tasks, such as order writing, easier. As co-founder, he oversaw the creation, launch and commercialization of this solution, which has placed $1.6 billion in orders at regional and national U.S. grocers.
Schwartz started his career at Bain & Company, where he was promoted early from the post-undergraduate position to the post-MBA position of consultant. From there, he went on secondment (a job rotation) to run operations and serve as special assistant to the chief executive at Simple Mills. During that time, Schwartz managed co-packers, managed the supply chain, and formulated the vanilla and chocolate frosting products. After Simple Mills, Schwartz started his own snack food CPG business called Statfoods, which sold thousands of units during his time at Stanford's Graduate School of Business. At Stanford, he pursued an MBA with a joint degree in environment and resources (E-IPER program) with a focus on food and agriculture. During this time, he interned with Dave Friedberg, founder of the Climate Corporation, at his holding company The Production Board, where he helped incubate new food tech ideas and partnered with portfolio companies such as Clara Foods. He completed his MBA, but dropped out of the joint program to start Afresh.
Q: How did you begin working in the produce industry?
My work and study of food at Simple Mills, Statfoods, and at Stanford led me to believe specialty crops, produce and fresh food were the strategic heart of the food industry, yet most supply chain and retail technology was built for food CPG. Complexities in the produce industry, ranging from random weights to perishability and a lack of barcodes, overwhelmed technologies originally built for soda and cans of soup. As a result, I saw inefficiency in the form of billions of dollars of food waste and lost profits. I felt overwhelmingly compelled to start Afresh as a result.
Q: As a young professional, what aspect of the business most challenged you?
Our biggest challenge was convincing our first few customers "produce was different," and required a totally different system design to be driven successfully. Grocers appreciated the fact produce was their "hero department," but still had never seen a fresh-first system. Today, we're still on the journey of highlighting how fresh-first technology can revolutionize profits and freshness.
Q: What accomplishment are you most proud of in your career?
I'm most proud of having built an incredible team at Afresh, now over 150 people, and the huge impact our technology is making. It is surreal to think we have prevented 7.9 million pounds of food waste and, as a result, 140 million gallons of water loss and nearly 4,000 tons of GHG emissions.
Q: What advice would you give someone new to the produce industry?
I'd advise folks new to the industry to embrace the unique complexity of produce. The perishability, nonuniformity, seasonality and overall dynamic nature of the product imparts operational complexity on the entire industry. There is so much to learn, and bringing a humble beginner's mindset will help you digest the vernacular and make a real impact on the industry.
Stephanie Shaffer, 30
Key Account Manager
Earth Source
Ephrata, PA
Hometown: Lancaster, PA
Hobbies: CrossFit, Traveling, Checking out new breweries
Motto in life: Contribute more than you criticize.
Shaffer is an emerging talent for the produce industry who solves problems for major retailers through her service-minded account work and team influence at Earth Source, an importer specializing in citrus and apples. Shaffer began working at Earth Source in 2017 as a customer service specialist. In August 2019, she was promoted to an operations specialist where she focused on managing the packing process for customer orders and researching the most cost-effective ways to utilize fruit and labor.
In November of 2019, she took a new position at Earth Source as the key account manager. In this position, Shaffer manages all the company's larger customer accounts and leads a team to help support the day-to-day operation. She has been a key part of the team to introduce Peruvian Fair Trade Organic Limes to the U.S. marketplace. During the past two years, she has taken on more responsibility, not only in managing the company's customer accounts, but also in managing a team — all while remote. She continued to build customer connections and actively assisted her team in looking for new growers to onboard and utilize. She has been successful in continuing to expand the company's network of growers from all regions to be able to fill customers' needs year-round.
Q: How did you begin working in the produce industry?
I began working in produce just by luck. I worked at a previous company selling restaurant equipment and my selling point when applying to Earth Source was that I sold the water glasses in the restaurants and now I wanted to sell the lemons that went in them! I also enjoyed learning about where different produce comes from and about the families of the growers. Some of the hardship they go through just to get us food on our tables is inspiring. There is a lot you don't think about when you grocery shop.
Q: As a young professional, what aspect of the business most challenged you?
The import process was very challenging. You can receive fruit in poor condition, your container can be pulled for full inspections and delay arrival, and if there is a bug in the container, you may not see that fruit for weeks. There are also containers that come in that have beautiful quality and you get just when you need it, but each is different. It's learning how to manage receiving these and selling to your customers that was, and still is, a challenge.
Q: What accomplishment are you most proud of in your career?
I was able to increase sales and keep customers satisfied during the COVID period. That was a hard time for everyone, but we were able to continue to bring in fruit and fill more orders than we ever have. We had customers reaching out to us to service their DC's on the West Coast, though we are an East Coast company, because their other suppliers could not provide them product. We wanted to make sure shelves were stocked since more people were eating at home in quarantine and I think we did that well. Managing that time period was difficult, but our customers still commend us now on being able to help service during that time.
Q: What would you like consumers to know about the industry?
There is a larger movement happening for companies to be more aware of their corporate social responsibility goals and sustainable development goals. A lot of larger retailers are pushing for certifications that show companies are giving back to their communities and their workers. You may see some of this produce from these farms sold in stores, Fair Trade Certified as one example, and that promotes sustainable livelihoods and safe working conditions, protection of the environment, and strong, transparent supply chains. What you are buying is truly going back to the communities it came from, and I think that's a benefit we want to see.
Charles "Chuck" Sinks Jr., 36
Business Development Manger
Sage Fruit Company
Yakima, WA
Hometown: Overland Park, KS
Hobbies: Spending time with family, Vacations, Sports
Personal/Community: Married, Three children
Motto in life: "Don't worry about the mules, just load the wagon."
Upon graduation from the University of Kansas, Sinks started his career in commercial insurance sales for a local Kansas City broker. He then transitioned to a job in medical and pharmaceutical sales for two years. In August 2013, he began his produce career with Associated Wholesale Grocers as a produce procurement manager, responsible for sourcing commodities such as salads, mushrooms, cut fruit and veg and citrus. As a buyer at AWG, he was responsible for purchasing produce commodities for all eight divisions of AWG. He also helped onboard two new divisions during this time.
In September of 2018, he joined Sage Fruit as business development manager. He now calls on buyers and category managers throughout the Southeast and other regions of the U.S. to help create marketing strategies, grow sales and develop new business. He works with produce managers and buyers and educates them on the growing/packing/shipping processes to help them market and sell Northwest tree fruit and affectively create business plans to achieve sales goals. He was an instrumental part of Sage earning Vendor of the Year award for a strong regional retailer. He completed the SEPC STEP-UPP Program in 2014 and has been nominated for the "Next Generation Award" by the SEPC for the 2021-2022 class. He has also completed the United Fresh Advanced Sales Training Course and is currently on the Talent Advisory Committee for the IFPA.
Q: How did you begin working in the produce industry?
I have been around the produce industry my entire life. I have seen how challenging and rewarding this career has been for my father (who worked at Dole Fresh Fruit and is now at Sage) and others. I was attracted to the stability of the food industry as a whole, and knew there would always be a demand for fresh produce.
Q: As a young professional, what aspect of the business most challenged you?
What was most challenging early on was understanding the ever-changing demands of our retail customers, and how one weather event can change every plan you have in place. You have to be able to adapt and move on, quickly.
Q: What accomplishment are you most proud of in your career?
I am most proud of the relationships I have made and continue to strengthen with my fellow produce colleagues.
Q: What advice would you give someone new to the produce industry?
Be aware of the daily challenges we all face in this industry and that a majority of the time we are at the hands of Mother Nature — so stick with it and don't let things that are out of your control affect your attitude.
Q: What do you see as the most critical "hot button" issue facing the industry in the next decade?
The biggest issue we face is the increase in labor and operating costs. Produce as a whole has not seen the increased prices at retail like we have in other store departments (center store, for example), yet our operating costs continue to grow every year, which means we have to grow and sell more product to make up for the increases.
Q: What would you like consumers to know about the industry?
I would like the consumers to know that there is a lot of hard work, a lot of long days and early mornings. Most of all, there is a lot of passion that goes on behind the scenes to get a piece of produce from the farm, to the grocery store, and eventually to the consumer's refrigerator. Until I started in this industry, I took produce for granted and now I have a great appreciation for every single produce industry employee.
Andy Smith, 40
Director of Produce & Floral Merchandising
SpartanNash
Byron Center, MI
Hometown: Grand Rapids, MI
Hobbies: Michigan State University Athletics, Live Music, Working Out, Cornhole
Family/Personal/Community: Married, Nine nieces and nephews
Motto in life: "Talent wins games, but teamwork and intelligence win championships." —Michael Jordan
Smith is an accomplished and motivated leader with over 15 years of wholesale, distribution and retail experience in the food industry. He is currently the director of produce and floral merchandising for SpartanNash. His responsibilities include ensuring merchandising plans, programs, strategic initiatives and campaigns are introduced and executed across SpartanNash's own company-owned retail stores, as well as the distribution network of diverse independent customers. In his role, he also oversees procurement and promotions for SpartanNash's produce and floral merchandising efforts.
Since beginning his professional career with Spartan Stores 17 years ago, he has held a variety of different roles within the food industry. He spent six years in retail store operations, followed by 11 (and counting) within produce and floral. He has touched all areas of the business, such as merchandising, sales, procurement, distribution, quality control, retail, and category management. He also spent two years working for a vendor/shipper/logistics company, Vine Line Produce, which provided an invaluable experience to better understand the supplier side of the business. Smith re-joined SpartanNash in March of 2020 in his current role, overseeing produce/floral distribution and merchandising while working closely with the sales, procurement, category management, and retail sides of the business. Smith was also a Food Marketing Institute Future Leaders Experience Attendee, Emerging Leaders Development Program Graduate, and most recently completed the International Fresh Produce Association Executive Leadership Program at Cornell University in April.
Q: How did you begin working in the produce industry?
My career began within retail store operations, until I had an opportunity to step into a produce specialist role in an effort to strengthen my knowledge and experience on the perishables side of the store, with the intent to return back to retail at some point. That being said, within a very short period of time as a specialist, I was hooked on the world of produce! The pace, innovation, merchandising and problem-solving is unlike any other department in a store. With each new day, there is a puzzle that needs to be solved, and I can say there has been a different puzzle every day of my career within this industry.
Q: What do you know now you wish you knew when you first started your career?
To not be afraid to put yourself out there, and to seek out as many opportunities as possible to network. The produce industry is so tightly woven, with paths crossing continuously —the more positive relationships you can build, through various sides of the business, will assuredly work to your benefit.
Q: What advice would you give someone new to the produce industry?
At an early stage in your career, find a mentor to support your goals and progression. It is also imperative, within any role you hold, to also find those experts (who may not be a mentor) from whom you can glean certain knowledge or skills that may not be a strong suit for you.
Q: How have the past years changed your life and your future outlook?
This business can completely consume and overwhelm you if you allow it to. I have found it is imperative to find a balance within your life, and a means to recharge your battery, so to speak — whether that be through exercise, a hobby, time with family and friends, your faith, or something else. A healthy mind, body and outlook make a monumental difference in how you approach each day and any challenge that may arise.
Jeremy Taylor, 30
Vice President Sales and Marketing
DNO Produce
Columbus, OH
Hometown: Columbus, Ohio
Hobbies: Golf, Traveling, Wine
Personal/Community: Married, Newborn baby
Motto in life: You don't control the mountain, you control the climb.
Taylor attended The Ohio State University from 2009 to 2012 and while there, founded his first company, Columbus Food Express, a local food delivery company for restaurants and grocery stores. His company was acquired by another firm before he finished college. After leaving college, he joined a supply chain startup, Azoti, as its director of customer experience in Columbus, OH. " Taylor was responsible for overseeing the entire customer life cycle, including onboarding new customers, managing the customer service team, driving new items and building out the customer experience.
In 2015, he joined DNO as a special projects coordinator. His main responsibilities were to manage federal school contracts, develop value-added, fresh-cut programs and act as a liaison between sales and operations. In 2017, he was promoted to regional sales manager where he led new business development and oversaw inside customer support team.
In 2018, he was promoted to his current position of vice president of sales and marketing. In this position he grew the team from three to 10 people — hiring, training and managing a group of sales and marketing professionals. He is responsible for leading SKU rationalization, collaborating among multiple departments to increase monthly gross margins, and developing marketing and sales communication strategies to increase marketing generated leads. He also created multiple business lines, expanding technical services such as cold storage and transportation — resulting in significant additional annual revenues. He has been awarded the PMA Impact Award (2021), Caplan Business Scholarship (2018), and United Fresh (IFPA) Executive Leadership Class #25 (2021). He also leads a produce peer group online with over 150 attendees.
Q: What do you know now you wish you knew when you first started your career?
The most important thing is this business and industry are all about people. Relationships have driven my entire career, and I believe if I would have focused there instead of on myself early on, I would likely have avoided a lot of mistakes.
Q: As a young professional, what aspect of the business most challenged you?
There is so much to keep your eye on at once. The inbound, outbound, the trucks, the weather, the prices, are always moving and always dynamic. When you're trying to answer emails, phone calls and service customers with the seismic shifts in the markets, it can really wear you down. I've learned I'm unable to control all of those pieces and I'm best served to focus on what I can control.
Q: How has the industry changed during your tenure?
I've been in the industry for almost 10 years, which has been the entirety of my professional career. The No. 1 thing I've seen change is the curiosity for doing things differently. I'm unsure if this is led by the pandemic, but I've seen a significant change in how people are approaching solving problems. It felt as if the industry was in a little bit of a time warp, with everything being done the same, old way. Now, we're seeing innovation enter the industry at a rapid pace and it's beginning to challenge the status quo.
Q: How have the past years changed your life and your future outlook?
I'm a new dad and it's made me a better professional. Before this, I'm unsure if I respected the boundaries and efforts working parents put in, every single hour of the day. I'm floored by this. In addition, coming "out of the pandemic" has given me a renewed sense of humility. I have so much left to learn and understand about our industry, business and myself as a professional. It's both grounding and exciting.
Stephanie Tramutola, 30
Social Media Director and Accounts Payable Manager
A&J Produce Corporation
Bronx, NY
Hometown: Upper Saddle River, New Jersey
Hobbies: Soccer, Skiing, Travel, Fashion, Spending time with family and friends
Personal/Community: Host Committee of Project Renewal (a New York City nonprofit homelessness empowerment organization), Former student-athlete at Muhlenberg College — Women's soccer (captain)
Motto in life: Live and Let Live.
Tramutola is a dedicated, determined, third-generation family member, coming into a family business bringing prior media knowledge from her years at Viacom and AMC Networks. She is the first female to enter the family business. She graduated in 2014 from Muhlenberg College in Allentown, PA, with a bachelor's degree in media and communication and a minor in art history. She interned at fashion label Alice + Olivia, and then was hired full-time to assist the company president. She landed her first job in media as an advertising sales assistant at AMC Networks, where she was selected by management to train outer office sales assistants in Chicago, and went on to be promoted to sales planner. She then transitioned to Viacom as a sales service executive where she managed over 50 advertisers and over $75 million worth of advertising money.
In 2021, while working from home due to COVID-19, she decided to change her career path and joined the family business at A&J. In her current role, she oversees accounts payable and also runs A&J's social media platforms including Instagram, Facebook, and most recently, LinkedIn. She has spearheaded and expanded the footprint of A&J Produce Corporation's social media handles. She is driving the company's participation in SQF certification, which prior to her employment had not been achieved. She has successfully completed digitalization of A&J Produce Corporation assets. She contributes as a columnist to trade industry magazines and has participated in the NY Produce Show and Conference Future Leaders In Produce Program by Cornell University. She also coordinates charitable donations made by A&J Produce Corporation including Food Bank for New York City, City Harvest, Camp Emunah, and Little Sisters of the Poor.
Q: What do you know now you wish you knew when you first started your career?
I've learned it is never too late to start over. I started in fashion, then media, and now have the privilege to be working at a family business in the wholesale produce industry. Each set of skills I used for one job has prepared me for the next.
Q: As a young professional, what aspect of the business most challenged you?
Learning from the ground up has been a challenge in all aspects. Coming into this business from a completely different background, with no experience in the produce industry, I had to heavily rely on my family members and coworkers to teach me the ins and outs of the business. While this has been demanding, the support from everyone around me has been such a blessing.
Q: What advice would you give someone new to the produce industry?
Completely immerse yourself in the business and study before you leap in. Learn as much as you can by reading, since it is crucial to stay up-to-date on the industry. Some of the best resources for me have been the trade press. There are so many amazing tools within the produce community to utilize. It is imperative to be a sponge, soak everything in, and be prepared to work hard and ask questions. I am lucky enough to rely on my family, but it is also extremely important to create your own connections and network.
Q: What do you see as the most critical "hot button" issue facing the industry in the next decade?
There are not many people my age in the business — especially, the age of the buyer. Youth is scarce in the market, and I am curious as to what will happen as our buyers begin to "age out." What will this mean for the future of the terminal market?
Jennifer Velasquez, 40
Director of Marketing
FullTilt Marketing
Tampa, FL
Hometown: Tampa, FL
Hobbies: Travel, Tennis, Photography
Family/Personal/Community: Married
Motto in life: The secret of life is to fall seven times and to get up eight times — from The Alchemist, by Paulo Coelho
As the director of marketing at FullTilt Marketing, Velasquez manages day-to-day client relations, while elevating their communication and marketing strategies and trade/consumer media presence. She is responsible for developing and executing integrated marketing communications plans and overseeing the creative design process. She serves as industry liaison to coordinate efforts between the Texas International Produce Association and its members, exhibitors and Viva Fresh attendees, while implementing the trade show and expo. She has also led campaign development and marketing efforts for Viva Fresh's Clean Eating Challenge, a call-to-action initiative for produce industry participants to increase consumption of fruits and vegetables, and currently serves as program chairperson.
Velasquez was previously a senior marketing manager at Golden Sun Insights where she offered strategy and a broad range of marketing services to the fresh produce supply chain, from seed to retail. She started her career in, and love for, the produce industry in 2006 where she marketed produce commodity items across the United States to regional and national media, consumers and trade audiences. She is a member of the IFPA Leadership Program Class 26 and is expected to graduate in October.
Q: How did you begin working in the produce industry?
My love for the produce industry started even before working with farms. One of my earliest jobs was doing public relations for wineries in Spain. When I moved back to Tampa and started working at an agency that focused on the produce industry, the same thing that attracted me to those wineries attracted me to produce: working with family-owned business who are trying to keep a legacy alive by providing quality products that came from the earth. I am truly fascinated by farmers and the role they play in providing healthy foods to the world.
Q: As a young professional, what aspect of the business most challenged you?
The most difficult part was having to quickly learn about things that were quite foreign to me — such as food safety and sustainability — and the big role they play in the industry. They are some of the most fascinating things I have since come to understand and embrace, but it did feel overwhelming when I was first navigating my new career.
Q: What accomplishment are you most proud of in your career?
I applied several times for the United Fresh (now IFPA) Leadership Program until I finally got in. While, of course, I wish I had gotten it on the first or even second try, I think it does speak to the power of persistence. Being in this program has been everything and more than I hoped for: formal leadership training, a deeper dive and understanding of our industry, the opportunity to make new connections with the companies that open their doors to us, as well as a network of alumni of whom I am just in awe. And finally, I feel privileged to call the rest of Class 26 my lifelong friends.
Q: How has the past year changed your life and your future outlook?
In the past year, I have been lucky to have been a featured participant of the Viva Fresh Clean Eating Challenge, but also to have become the program's chairperson. Being a participant helped me adopt healthier habits and lose weight; being the chairperson has given me so much more than that: the opportunity to meet and be inspired by the amazing participants and mentors who are changing their life right in front of me by taking small and big steps to a better health. If we don't eat at least five servings of fruits and vegetables every day, how can we expect consumers to do the same?
Whit Wagner, 38
Product Developer/ Business Development Manager
Texas Harvest
Houston, TX
Hometown: Tomball, TX
Hobbies: Hunting, Fishing, Collecting Baseball Cards
Personal/Community: Married, One son
Motto in life: "Education is an admirable thing, but it is well to remember from time to time that nothing that is worth knowing can be taught." — Cornelius Vanderbilt
Wagner cut his teeth in the produce industry in 2005 when he became an own brand retail merchandiser with Daymon Worldwide. He was quickly named lead brand ambassador and led eight team members all over the state of Texas through his nine years with Daymon. In 2012, he was awarded the Daymon Worldwide Fresh Retail Performance Award for his leadership and produce merchandising efforts. In 2014, he joined HEB Grocery Company as a produce department manager and had the honor of grand opening the chain's Magnolia location. He realized his passion for product development during this time through interacting with customers and receiving feedback on products and how to improve them. In 2017, he was recruited to become a product developer for Country Fresh based out of Houston, TX. He played a lead role in launching new value-added programs with several key retailers across the country.
In 2019, he joined Texas Harvest Kitchen, a primarily foodservice-focused supplier, and was tasked with diversifying their portfolio. This helped the company solidify its market share across Texas and create new avenues of revenue. During this time, he was able to contribute by creating a complete Texas Harvest Retail Value Added Program. This product line is now on shelves in several Texas retailers across the state. With an established brand presence in these retailers, his focus now is on the horizontal growth of the Texas Harvest brand.
Q: How did you begin working in the produce industry?
I began as a retail merchandiser by helping HEB with new store sets and laying out the produce departments. I was hooked immediately and continued to learn as much as I could about the produce industry.
Q: What do you know now you wish you knew when you first started your career?
I wish I would have known sooner the amount of potential for growth and success within the produce industry.
Q: As a young professional, what aspect of the business most challenged you?
I started out young within the industry and faced challenges of changing the perspective of value-added programs. Persistence and focus helped me overcome these hurdles as well as finding mentors in the industry to receive advice from.
Q: What accomplishment are you most proud of in your career?
One of my favorite accomplishments so far in my career would have to be our Texas Harvest branded, film-sealed produce snacking items that launched in May 2022. I am also proud of my contribution toward planning and executing a large booth at the 2019 PMA show. This was an incredible experience and the ability to have a platform to showcase all of the products I was part of was a great moment.
Q: What advice would you give someone new to the produce industry?
My advice would be to keep an open mind and listen to your mentors and consumers since this is essential to growth. Without it, you cannot achieve your fullest potential. I would also encourage them to become adaptable to situations that arrive and to foremost provide solutions for your customers' needs.
Q: What do you see as the most critical "hot button" issue facing the industry in the next decade?
Inflation and fuel prices are the largest "hot button" items on my list. These, combined with fallout from the COVID supply chain issues, could be problematic for the near future — especially if pricing will ultimately be passed down to consumers, which could cause a drop in demand.
Erin Waters, 39
Sales Manager
Shuman Farms
Reidsville, GA
Hometown: Glennville, GA
Hobbies: Spending time with family and friends, Travel, Shopping, Live music, Reading
Personal/Community: SEPC's Southern Roots and Paul Anderson Youth Home Committees
Motto in life: Count your blessings.
Waters has been a sales manager with Shuman Farms for more than eight years. In her role, she has earned the trust of her customers through effective and transparent communication and is considered a vital member of the Shuman Farms team. She plays an active role in the success of Shuman Farms' sales department. She began at Shuman Farms in 2014 as a sales assistant, and during her first four years with the company, she proved herself invaluable by helping maintain and grow its customer base to the point of needing additional sales managers. Waters was promoted in 2018 to sales manager, and her duties include serving her existing customers' needs, identifying prospective customers and helping to facilitate retail marketing programs. Over time, she has also become the company's go-to for anything that falls outside of the normal, day-to-day tasks, from local fundraisers to event planning.
Waters graduated from Georgia Southern University with a degree in marketing. She holds true to Shuman Farms' foundational pillar of giving back by coordinating several volunteer opportunities for the Shuman Farms team in their local community. She is also a devoted member of the Southeast Produce Council's Southern Roots and Paul Anderson Youth Home committees.
Q: How did you begin working in the produce industry?
I began working in produce by coincidence, but the people are what attracted me to the produce business. I get to work with some amazing people every day, both here at Shuman and the customers we are blessed to work with daily.
Q: What do you know now you wish you knew when you first started your career?
Produce is an extremely fast-paced industry. Every day is different, and things can change on a dime.
Q: What advice would you give someone new to the produce industry?
Ask questions. It's OK not to know the answers. You have plenty of knowledgeable people willing to help.
Q: What do you see as the most critical "hot button" issue facing the industry in the next decade?
Sustainability is a big topic right now. I think that will continue for the next five to 10 years, possibly beyond. The issue is being pushed by the end consumer. They are concerned about the environment and the effect our processes have on it.
Q: What would you like consumers to know about the industry?
I wish consumers could see the whole process of getting their food from our fields to the grocery store shelves. I think they would be blown away by the number of hands that go into the growing and packing process.
Q: What aspect of the business challenged you the most early on?
I started about a month before a transition from one season to the next. Trying to figure out all the moving parts to clean up one crop before moving to the next can be challenging. Some transitional periods can be more difficult to navigate than others, but we always work through it as a team.
Q: How have the past few years changed your life and your future outlook?
We have had to learn how to adapt to the ever-changing environment created by COVID-19. We found out we could work from home just as well as we could from the office, could have meetings without being in person, and even participate in virtual trade shows. Let's be honest though, we are all happy things are getting back to normal because this industry is very much driven by in-person relationships.
Eric Ziegenfuss, 38
Category Director, Tropicals
The Oppenheimer Group, OPPY
Coquitlam, BC, Canada
Hometown: Oxford, PA
Hobbies: Boating, Kayaking, Hiking with family, Sports, Antique Cars
Personal/Community: Married, Two boys, Foster Parent, Soccer and Baseball Coach, Young Professionals Mentor
Motto in life: Learn from the past, live in the present, prepare for the future.
Known as a strategic thinker, Ziegenfuss has moved quickly through the ranks of sales to deal management. He took his first industry job in 2007 as a marketing coordinator for Rosemont Farms in Boca Raton, FL, after graduating from the University of Delaware ag business school. At Rosemont, he embraced learning all aspects of the industry and focused on sales and marketing presentations, new product development, packaging development and industry trade shows. After three years with Rosemont Farms, he moved back to the Northeast to work in a sales position with South Mill Mushrooms in Kennett Square, PA.
In 2011, Ziegenfuss was hired at Oppy as a sales rep and tropical category coordinator working out of Newark, DE. In this position, he was responsible for selling Oppy's full line of produce items in addition to working with growers to build year-round retail programs. During his tenure at OPPY, he has worked with retail customers, both regional and national, while continuing to deliver solutions for many other areas of the company on a daily basis. After overseeing Oppy's Eastern U.S. kiwifruit business for several years, he was recently promoted to tropicals category director. He is known for excellent client management skills, making his mark with multiple customers, and being a key contributor to one of the highest selling overall items at a retailer. In his current position, he works with retail and foodservice customers nationwide to increase consumption of kiwi and other tropicals, while sourcing some the best fruit from growers around the world. He serves on Oppy's innovation council and was named East Coast Employee of the Year in 2019. He attended the High-Performance Management Conference in 2014 and was selected for the PMA Emerging Leaders Program in 2017.
Q: What attracted you to working in the produce industry?
People need to eat. Every day. We get to help people live better lives by eating healthy food from around the world on a year-round basis. Once I learned a little bit about the produce business and how dynamic and fast-paced our business is, I knew I had to be a part of it.
Q: What do you know now you wish you knew when you first started your career?
This industry is filled with opportunities if you are not afraid to take on challenges, ask questions and build relationships with the right people. Though some days you might feel like you are on an island alone and your problems are insurmountable, chances are, someone has been where you are, and if you reach out for help you will learn how to think outside the box and problem solve.
Q: What accomplishment are you most proud of in your career?
My college professor at The University of Delaware (Dr. T.) was instrumental in helping me get my first job with Rosemont Farms and without his help, I might not be where I am today. I have never forgotten what he did for me, so every year I go back to UD to give a presentation to their ag sales class to talk about the produce industry with the hopes of helping students get involved in produce. Oppy currently has two employees who sat in on one of my presentations, and there are countless more UD alumni who found their way to the produce industry. Giving back and encouraging students to join the produce industry has been a great honor for me.
Q: What advice would you give someone new to the produce industry?
"The bigger the problem, the faster you run to it." This is a hard concept to learn early in your career because you are trying to please everyone. What I have learned is we are presented with challenges and problems every day and you will have a long, successful career if you learn to be solutions-oriented with a positive attitude.