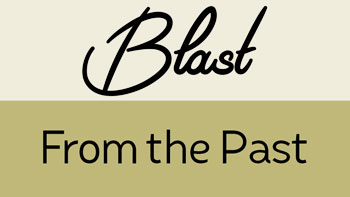 Rakes, scoops and fingertips.
Those were the only tools available to the first workers who harvested on their hands and knees — picking and plucking — in New England's painstaking cranberry industry, until dry harvesting machines were invented in the 1950s.
When water harvesting — largely used in sauces, relishes and juices — came about in the 1960s, many companies jumped on board. A few opted to remain dry, including Decas Cranberry Products in Carver, MA, which still utilizes that gentler method to preserve fresh cranberries.
For 85 years, family-owned Decas has provided customers with its best cranberries, both fresh and dried. It now boasts 450 acres of bogs in Massachusetts and a network of more than 100 independently owned farms in the U.S. and Canada. It handles an astounding 60 million pounds of the deliciously tart, ruby red fruit each year.
All of this grew from a group of brothers, who started with a pushcart and a vision. In 1934, Charles, William and Nicholas Decas invested in a 10-acre cranberry bog that was in foreclosure. From there, business grew, and they sold their first fresh cranberries that year. They packaged their first branded cranberries for sale at retail in 1-lb. cellophane bags, marketed as Protection in 1941 and Paradise Meadow in 1955, to A&P. Later, under presidents John N. Decas and John R. Decas, the company continued to expand and innovate — Decas was the first to use helicopters to lift open crates of cranberries off the bogs; it is a steward on water usage and sustainability; and it has been a pioneer in organic cranberries.
These days, you can find Decas products nationwide and in big Northeast retailers such as Stop & Shop, Shaw's, Market Basket, Price Chopper, Roche Brothers, Big Y and Hannaford. And, as you can imagine, they are especially popular at holiday time. All are featured under the Decas Farms label, part of a rebranding effort by current president and chief executive Michael McManama.
"Decas Farms allows us to convey the fact that we have heritage, we are local, we have high-quality, great-tasting products, we care about the land and environment and that we are a family company that cares deeply about its employees, growers and customers," McManama says. "There is nothing like fall in New England, and I'm not referring to the Patriots. Cranberries have been a part of one of America's greatest traditions and holidays. We're not just growing cranberries. We're helping to keep that tradition alive."