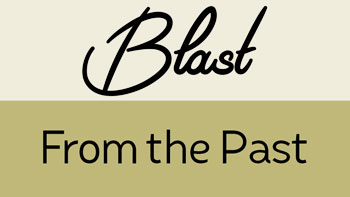 Originally printed in the August 2020 issue of Produce Business.
In Dutch, "buur" means neighbor. The name Buurma means "neighbor man." For more than 125 years, north central Ohio's Buurma Farms has strived to be a good neighbor and retain their good-name reputation all the way down to the fifth generation.
Community, nation and industry service characterize the Buurmas. A photo from the 1940s shows three generations of Buurmas: patriarch Frank Buurma, two of his sons and Frank Buurma, a grandson who had just returned from World War II where he helped liberate the Dachau concentration camp. One can see "the war is over" jubilation on the men's faces. The photo was taken at the family's old homestead near Willard, OH, in front of a muck field.
In all, seven of the eight third generation Buurma sons served in the military and learned important skills that would help them as they joined the family farm.
After leaving the Netherlands, the elder Buurma arrived in Ohio in 1896. He traveled to Kalamazoo, MI, to work in his brother's coal yard. However, Frank was a farmer at heart and longed to work the soil and grow vegetables. He heard of the "muck land" — swamp land that a could be drained and become rich black soil — excellent for growing vegetables, in Celeryville, OH, which neighbors Willard. Frank bought a small 4-acre plot of land and started growing celery.
In addition to celery, Frank and his sons grew radishes, turnips, beets, parsnips, potatoes, dry onions and carrots. The third generation added lettuce, greens, cabbage, parsley and green onions. The fourth generation expanded into herbs, sweet corn, cucumbers, squash and peppers. In 1975, the family diversified into east-central Michigan. The fourth and fifth generations of Buurma brothers and cousins now run the company.
"What does it take to be a successful business for 125 years?" asks Loren Buurma. "Success has many meanings. Many generations of Buurmas have felt success is not only passing on a meaningful job and work ethic to the next generation, but the ability to get along with others, especially family! Proper business ethics are very important to the family, more so than profitability.
"Family members have had many job opportunities open to them, but they have chosen to stay and work on the farm," says Loren Buurma. "Why? Farming is a tough business with horribly long hours. When other families are enjoying vacations and summer activities, you will find the Buurmas diligently working to bring the best produce to their customers. You don't choose to stay in a family business, where your paycheck is never guaranteed, unless you feel pride and respect for what your fathers have done and worked for."