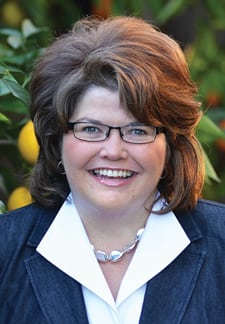 In my last column, I shared insights from Jeff Miller, former vice president of product innovation for Dunkin' Brands. Jeff now runs Cutting Edge Innovation, a consultancy focused on helping clients apply competitive insights, culinary knowledge, and consumer trends when developing world-class products. Jeff's insights on introducing new produce items focused on the needs of the operator.
In this column, I want to highlight insights from Ron DeSantis, Certified Master Chef and principal advisor at CulinaryNxt, a foodservice advisory practice, who shares insights on the needs of the culinary consultant.
Chef Ron is one of only 70 Certified Master Chefs in the world. He's also a former director of CIA Consulting and the former Director of Culinary Excellence for Yale Dining. He's the perfect chef partner for culinary projects that require strategic insights and application.
Ron and I are collaborating on several projects, including recently doing a 75-minute culinary session at the Produce for Better Health Foundation's 2019 Consumer Connection conference in Scottsdale, AZ. Ron and I worked to develop a series of "Powerful Produce Pairings" to demonstrate how to pair produce items with nutrient-rich foods from other categories to create delicious, craveable menu items.
For that project I dug deeply into culinary science reports to help us develop the pairings. Extensive research by culinary science experts in Spain, the Netherlands and other parts of Europe show that ingredients pair well when they share key aromas. Asparagus and cherries pair as well as blue cheese and dark chocolate based on this principle. If you have GCMS (gas chromatography mass spectrometry) data on volatile flavor compounds for your produce items, please share it to help expand research in this area. Databases with this information are used by companies to help chefs and others interested in menu innovation develop appealing new foods and beverages.
Ron and I are also working on introducing a new vegetable to campus dining operations in the U.S. The vegetable, called Mankai®, is the world's smallest leaf vegetable. It is grown in hydroponic facilities in Israel and Arizona. This small but mighty plant takes up whatever nutrients are added to the water in the growing tanks. Its unique nutrient profile — including complete protein (meaning it contains all essential amino acids), vitamin B-12, Omega-3s, bioavailable iron and more — creates a lot of fun opportunities for this nutrition marketing professional!
When we say "the world's smallest leaf vegetable," we're serious. Each leaf measures about a half a millimeter. In its dried form, it looks like flecks of dried oregano. We're promoting the use of the frozen form, which comes in various concentrations, ranging from 11-24% dry matter.
Why are we targeting campus dining operations? Research from Technomic gives some indicators of why this is a good target for a new vegetable. Menu items that promote health and sustainability (with an emphasis on plant-based sources of protein) are being demanded more and more by Gen Z consumers. They also want new dining experiences. New ingredients that can fit into a wide variety of applications and menu items can help campus dining operators reduce "menu fatigue."
When Ron starts working with a new ingredient, he puts a big emphasis on the fact that we eat first with our eyes.
"If I want to get a college student to try something new, he or she has got to like the look of that food or beverage. And then I want to win him or her over with incredible aromas, flavors, textures, mouthfeel. I want to create memorable food experiences that will bring the customer back for more," says Chef DeSantis. "I'm also committed to creating foods and beverages I feel good about. I can't and won't endorse something that is not aligned with my values or brand."
What advice does Ron have for leaders in the produce industry? "Clients need to appreciate how complex recipe and product development is. It takes time to develop and test recipes. It's helpful for me to have very clear expectations laid out up front. If there's a certain amount of your produce you want used in every dish, let me know that. If there's a specific menu or day part you want to focus on, please tell me," says Ron. "I like to start with an open conversation, then put my understanding of your goals in writing. The more work we do up front to set expectations and objectives, the better off we'll be in terms of time, budgets, and success."
The final part of success that I've seen in my career is assembling a team with the right expertise. For this project, my nutrition marketing expertise ensures we're not overselling the nutrition attributes while Chef Ron is ensuring the Mankai is delivered in ways that fit the operational needs of campus dining operations as well as the expectations of the students who dine in those operations. In future columns, I'll provides updates on our progress with this project.
Amy Myrdal Miller, MS, RDN, FAND is a farmer's daughter from North Dakota, award-winning dietitian, culinary nutrition expert, and founder and president of Farmer's Daughter Consulting, Inc.  She is the director of The Culinary Institute of America Healthy Menus R&D Collaborative and a consultant for the Produce for Better Health Foundation. You can learn more about her business at www.farmersdaughterconsulting.com, and you can follow her insights on food and flavor on social media @AmyMyrdalMiller