Originally printed in the October 2022 issue of Produce Business.
Rising food costs are not only affecting retail sales, but they are also having an impact on restaurants across the country. Operators in most segments are struggling to maintain profits in light of increasing operating costs for rent, energy, labor, packaging for to-go orders, and equipment, as well as food. Potatoes are one produce item that can alleviate inflationary pressure due to their versatility and affordability on menus across all day parts and meal parts.
The Idaho Potato Commission shares information with operators about how potatoes can increase profitability on the plate. The commission's Potato Recipe Calculator (available at https://idahopotato.com/foodservice/idaho-potato-recipe-profit-calculator) quickly shows menu developers the ingredient cost for potatoes in recipes and provides guidance on menu pricing for new items that include potatoes. Tools like this easily help operators see the financial benefits of increasing the proportion of potatoes in a menu item.
"With increasing costs for items like eggs, bacon, and other sources of animal protein at breakfast, a side dish of home fries with a russet-type potato, onions, and bell peppers can fill half the plate," says Jill Overdorf, culinary director for Potato Glory, the education brand for HZPC Americas Corp. "This helps the diner feel satisfied with portions as well as price." Overdorf is also a big fan of using potatoes in breakfast skillets, bowls, burritos and tacos as a familiar, appealing, affordable, and endlessly versatile filling.
Overdorf reminds us potatoes are not only great on breakfast menus, but across all day parts and meal parts. "Potatoes work well in salads and soups, on pizzas, and in mixed dishes from cuisines around the globe. Potatoes are a wonderful flavor carrier, but they can also provide creamy textures and buttery flavors that are appealing on their own, which can further reduce food costs for savvy operators." The key, she says, is to pick the right variety for the right application. The Potato Glory website, www.potatoglory.com, offers advice on this front, and Potato Glory will be launching its "Pick the Perfect Potato" app in early 2023 to help culinary and foodservice professionals identify the right type of potato for any application.
RJ Harvey, culinary director for Potatoes USA, and his sous chef Vincent Armada, work with chefs across the industry to showcase how potatoes are an incredibly versatile ingredient.
A recent culinary workshop with other potato industry chefs at the new Potatoes USA Culinary Center showcased how potatoes can work in appetizers, baked goods, soups, salads, entrees, smoothies, even desserts.
Here are some of the menu concepts chefs from Simplot, RPE, the Oregon Potato Commission, and Potatoes USA developed, showcasing how potatoes pair with so many menu parts as well as flavor profiles, and global cuisines:
Seafood Chowder with Chesapeake Bay Potato and Crab Fritters
Roasted Tomato-Potato Bisque with Hand-Cut Potato Chips
Potato Flatbread Grilled Cheese with Spiced Fruit Chutney
Arugula Salad with Crispy Parmesan and Black Pepper Potato Straws
Latke Potato Stacks with Harissa
Potato Croquettes with Green Apple, Bacon, and Cream Cheese
Pork Larb Loaded Fries with Chilies, Makrut, Garlic, and Fish Sauce
Chicken Laksa Fries with Crispy Chicken Skin, Coriander, and Chili Oil
Loaded fries, made with either frozen or fresh-cut fries, are a popular menu item with endless opportunities for customization and increased sales. Consumer research from Potatoes USA shows that more than six in 10 consumers (63%) like or love loaded fries. In addition to the new concepts mentioned above, Chef Harvey and colleagues have developed a collection of loaded fry recipes showcasing how potatoes are the ultimate base for menu items that can drive increased sales and repeat visits due to their cravability and uniqueness.
Chef Patrick Mulvaney, co-owner and executive chef of Mulvaney's B&L, a fine dining restaurant in Sacramento, CA, loves to discuss how potatoes are a produce item with full product utilization potential, reducing food waste and the costs associated with waste management for restaurants. "We use potato peelings to make 'Irish Nacho' in the restaurant. Our team loves them for family meals, and our guests love them, too!" says Mulvaney.
Chefs Harvey and Armada at Potatoes USA are also examining full product utilization for potatoes, experimenting with Potato Peel Chicharrones with various spices blends.
"I think there's more room for exploration when it comes to using everything we can from fresh potatoes," says Chef Overdorf. "The water used to boil starchier, russet-type potatoes can be used as a gluten-free, dairy-free thickening agent for soups, as an example," she says. "In addition to controlling food costs, we also need to think about the environmental impact of our decisions in the kitchen. Conserving water, energy, labor time, and more are all important operational considerations when it comes to driving profitability and surviving inflation."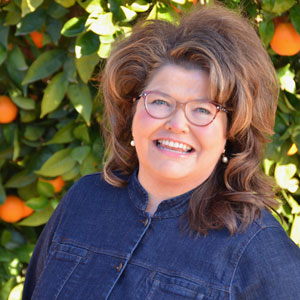 Amy Myrdal Miller, MS, RDN, FAND is a farmer's daughter from North Dakota, award-winning dietitian, culinary nutrition expert, and founder and president of Farmer's Daughter Consulting, Inc. She is the foodservice strategist for the Produce for Better Health Foundation, a member of the Texas A&M AgriLife External Advisory Board, a member of the Bayer Vegetable Seeds Horticultural Advisory Council, the registered dietitian for the Buy California Marketing Agreement / California Grown, and co-author of Cooking á la Heart, a 500-recipe cookbook based on plant-forward eating cultures from around the world that will be published by Workman Publishing in early 2023. Learn more at www.farmersdaughterconsulting.com, and follow her insights on social media @AmyMyrdalMiller.