SPONSORED CONTENT
The Jones Family rang in 2022 celebrating 60 years of Bobalu Berry Farms and toasting its founders, Bob and Lupe Jones. Established in Oxnard, California in 1962, Bobalu is more than a blending of Bob and Lupe's names; it's an expression of their love and commitment to berry farming. And it's a tradition that brothers and managing partners Bobby and RC Jones are proudly continuing into 2022 with expanded acreage, a focus on foodservice, a refreshed website, and more surprises in store.
365 days of California strawberries
The new year is the start of California strawberries all year round. "We are very pleased that for the first time we will have fresh berries all 365 days of 2022 from California," said Bobby Jones, Bobalu's managing partner. Typically, between the end of the fall Santa Maria crop and the start of Oxnard's spring crop, Bobalu has brought in fresh berries from Mexico to get through the winter. This year, in honor of its 60th anniversary, the company has expanded its acreage, and added a fall Oxnard crop. Combined with Santa Maria's fall program, that means Bobalu will be able to offer fresh California fruit well into 2023. Together, with the usual supply from Mexico, there will be plenty of berries for the holiday season.
"We've received great feedback from customers and consumers alike about our quality. We're proud to build on that strong foundation to support the loyalty of key customers all year round," adds RC Jones.
This added volume will also help to expand Bobalu's foodservice business in 2022. "This is an exciting next step for us, as we build on this important segment of the industry," said Bobby. And it prompts another exciting first in 2022: the company's debut as an exhibitor at the IFPA Foodservice Conference, in Monterey, CA.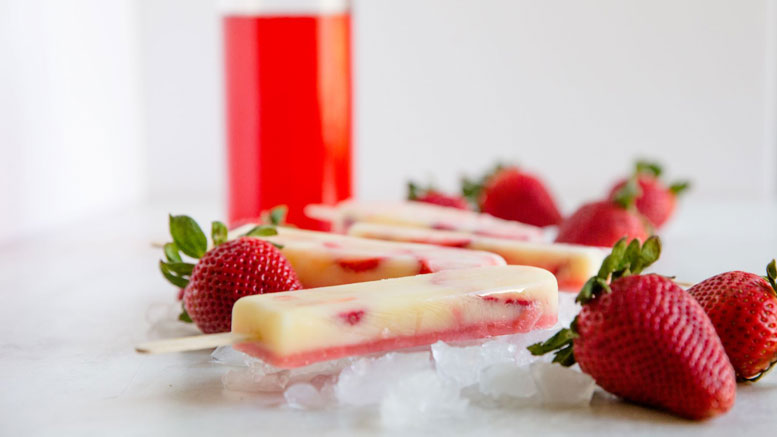 Online Recipes and more
The farm isn't the only thing that's growing in 2022: the company's updated website is adding new ways to engage with consumers, including new and exclusive recipes, which can be easily pinned, saved, and shared across social media. Bobalu is also expanding its presence on social media with more influencer content. Each week @grocerygettinggirl, famous for helping families put together hassle-free meals on a budget, will be sharing Bobalu inspired recipes with followers on her Instagram and blog. The focus will be on "easy" meal hacks, as consumers look to spend less time in the kitchen preparing meals in 2022, and more time enjoying them with the people they love.
Giving back to the Oxnard community
The milestone Bobby and RJ are most looking forward to in 2022 is the opportunity to give back. "We want to commemorate this anniversary by giving back to our community that has supported our family business for so many years," says Bobby.
In that spirit, the brothers have established the Bobalu Berry Farms Scholarship Program. Scholarships will be awarded to graduating high school seniors who are the first in their family to attend college, demonstrate a record of academic achievement, and need extra financial support. The company is working with the Oxnard High School Union District to launch scholarships for each of the seven main high schools throughout Ventura County. "We're excited to support these students as they take that next big step in continuing their education," said RJ.