Originally printed in the September 2022 issue of Produce Business.
As consumers keep a tighter grip on their real and digital wallets, they are also looking differently at the produce section. Following the pandemic and supply chain backlogs, the latest — and significant — marketplace disruption of high inflation means that we're a long way from what we knew as normalcy.
It's almost impossible to avoid seeing higher prices, much less hearing about price hikes from headlines and everyday conversations. Mid-summer data from the U.S. Bureau of Labor Statistics (BLS) showed that the Consumer Price Index (CPI) for food at home was up 12.2% over the same time in 2021, the biggest year-over-year surge since April 1979. The CPI for fruits and vegetables edged up 0.7% in June alone, following a 0.6% uptick the previous month.
Other data shows consumers are becoming more discerning about what they buy, pulling back on some purchases and trading down on others. A report released by Numerator this summer affirmed people are buying fewer items — even as their overall spend is up — because of inflation.
At FMI — the Food Industry Association, we've been keeping close tabs on the impact of inflation since the numbers started trending upward more than a year ago. One of the biggest pieces of news to come out of The Power of Produce 2022 report released earlier this year was that a solid quarter of shoppers (25%) ranked price as the top factor when deciding to buy fresh produce, followed by appearance, health benefits and ripeness — a marked departure from previous Power of Produce research reports.
People are definitely looking at produce through a value lens. The 2022 Power of Produce found that 82% of shoppers believe fresh produce prices are somewhat or much higher than in the fourth quarter of 2021 and a whopping 92% are making changes.
It's those changes that growers, distributors and retailers can heed when making business decisions for the short- and perhaps longer-term future, depending on how the red-hot pace of inflation continues throughout 2022 and into 2023. What are some of those notable price-related shifts?
Shoppers are seeking deals: Perhaps not surprisingly, The Power of Produce shows one of the biggest changes consumers are making is going all-in on sales promotions. More than half (54%) of shoppers say they frequently check sales prices at their main grocery store. Technology is improving at the right time here, with shoppers using more apps, websites, social media and texts to check promotions, and with retailers deploying technologies to better forecast their supplies and stock their shelves.
People are definitely looking at produce through a value lens.
Every bit counts: In an effort to get more value out of their purchases, people are trying to avoid wasting the fresh produce they buy. Giving consumers ideas and recipes for using fresh produce, especially foods nearing the best-by date, can help them stretch their dollar and, in turn, engender loyalty to a brand, supplier or store.
Convenience and variety are still in the mix: Just because shoppers are looking for savings and sometimes trading down doesn't mean they don't want convenience or variety. According to The Power of Produce, engagement with value-added produce has risen, with dollar sales for those items growing 11.2%, compared to a 2% bump for conventional produce. The report also shows the importance of convenience rises along with the size of a household, and that younger shoppers appreciate shortcuts and ease of use and preparation.
Likewise, new varieties continue to be a growth engine in produce. New types of fruits and vegetables work especially well as impulse buys, which can lift produce department sales: The Power of Produce shows that 96% of people who make grocery lists can be persuaded to buy unplanned fresh produce items during their trip to stores or online. Seasonal promotions and eye-catching displays can enhance those impulse buys.
Finally, it's important to keep in mind that grocery shopping and at-home consumption are still dominant in today's inflationary era. Even if people are not spending as much time at home as they did at the peak of the pandemic, shoppers understand that buying produce at the supermarket is still the lowest cost opportunity for them. Accordingly, there are opportunities to maintain and boost retail produce sales when the cost of dining out and buying nonessentials seem more like a luxury.
It's hard to tell when and where the peak of inflation will be reached, but in the meantime, those in the produce industry can find shoppers where they are on their purchase journey and deliver value in all of its forms.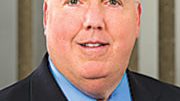 Rick Stein is vice president of fresh foods for FMI, The Food Industry Association, based in Arlington, VA. You can Find The Power of Produce and more fresh foods resources at www.FMI.org/FreshFoods.
• • •
Inflation's Many Nuances
By Jim Prevor
Here is a secret (although it is well known in the industry): Though retail prices of fruits and vegetables may rise because retailers scramble to cover higher costs for labor, energy and other things, the actual price of produce that the farm or the packer is getting paid really has almost nothing to do with inflation in the short run.
Fruits and vegetables are sold mostly on a supply-and-demand basis. So if there are a hundred loads of green peppers ready to ship this week and there's demand for 150 trailers, then the price will zoom. If, on the other hand, the demand is for 80 trailers, the price will collapse. Of course, all these price changes serve the purpose of bringing supply and demand into balance. If the price zooms, there is no longer demand for 150 trailers, and the market finds the price where demand equals the 100 trailers that are actually available.
Note that none of this has anything to do with the cost of renting the land, planting the pepper plants, water, fertilizer, pesticides, etc.
Now if the price completely collapses and it is not possible to cover picking, packing and shipping, that is one thing. It might reduce the volume that actually comes to market, but, thankfully, that is quite rare.
The impact of inflation on produce purchases is difficult to discern because the phenomenon of inflation has many aspects.
The impact of inflation on produce purchases is difficult to discern because the phenomenon of inflation has many aspects. Obviously, one sees rising prices — that is basically the definition of inflation. Yet we typically experience rising wages along with the rising prices. So inflation typically disadvantages people living on fixed incomes who, by definition, do not get the wage increases that working people typically do in an inflationary environment.
There is not one reaction to inflation, as different people are affected differently by the phenomenon.
Yet even those who have not experienced a loss of buying power may be psychologically affected by inflation. They may have gone out to breakfast for decades, bought the $4.99 special, then, all of the sudden, the same special is $7.99. Even if the person's income has kept pace, there is a kind of cognitive dissonance in seeing those prices. They may look for specials, or eat at home, or trade down to a less expensive choice. Whether these patterns are sustained, and for how long, is very unclear.
Because of its perishability, fresh produce may be more impacted than other items. If the price of silver picture frames goes up, well, at least you have the picture frame! But waste that may have been acceptable at a lower price point — say throwing out some fresh produce because the whole family and a carload of kids ate at McDonald's because basketball ran late — now may be less acceptable because of higher priced products.
So how does this impact purchasing? Maybe people will buy more of their produce canned or frozen in order to reduce spoilage?
Yes, of course, as Rick Stein urges, it can only help to give people suggestions on how to avoid waste. Recipes are a great idea, as people will know other options and they can turn their overripe bananas into pies or ice cream. It may even that, psychologically, the knowledge that people can do these things and thus avoid waste will encourage purchasing — even if the buyers never do any of these things!
Realistically, though, in an age where cooking itself is something of a lost art, the notion that people are going to suddenly spend hours making jams and pies and so forth just isn't very likely. So if people are concerned about waste, the likely consequence is to move away from fresh product and move more into frozen, canned, dried, etc. One can make a smoothie every morning with a bag of frozen blueberries, never wasting a single blueberry.
The boom Rick Stein reports in new varieties and value-added produce is another reminder that inflation is a sticky wicket. Doubtless those experimenting here are not typically poor retirees living on a fixed pension, but, for working people, growing salaries can entice people into trying things they never would have thought of trying before. It is also the case that products such as this increasingly have been geared toward the more affluent — and these people often have reserves to buttress their day-to-day expenditures and so their purchases are not tied to the fluctuations of inflation, the market, etc.
Studies such as this, indicating that a quarter of consumers rank price as the top factor when deciding to buy fresh produce, are interesting as it expresses consumer concerns — but what does it actually mean? Do these consumers enjoy the taste of Honeycrisp apples, but buy the cheapest variety instead? Will they buy bruised items if offered at a discount? Is the issue the absolute price — and they want to buy cheap items — or is it relative prices, and they want to get good value? If a warehouse club offers a lower price per pound but requires the purchase of a large package, is that meeting the idea of price being the top factor when purchasing produce?
And for those consumers who rank price as the No. 1 factor when purchasing produce — they represent 25% of respondents — what percentage of fresh produce do they actually buy?
Most of the executives in the produce industry weren't active in the industry 40 years ago when we had the last big inflationary moment. If the issue is sustained, there will be lots of opportunities to research the impact of inflation on fresh produce purchasing.