Owner/Retired
Diverse Packaging
Rockwall, TX
Thomas Oglin has many hobbies, but one of his most lucrative is entering our PB Quiz. In fact, nearly three decades ago, he won a Weber Grill in one of the first years that PRODUCE BUSINESS began producing the PB Quiz. Most recently, he is the recipient of a $200 Amazon gift card as this month's Produce Business magazine quiz winner.
"I've been really lucky over the years," he says.
Oglin's good fortune has extended to his career. After his tour of duty in the U.S. Navy was completed, he worked for a flexible packaging company for 12 years, before working for a couple other companies in the field. He started his own company 40 years ago as an independent sales representative for all types of bags.
"The first couple of years were just terrible, but I built my business up slowly," he says. Oglin's connection to the produce industry is the woven polypropylene bags he sold for onions and cabbage, which were his main product, in addition to paper and plastic bags. "I'd sell hundreds of thousands of these bags, and the industry was very good to me."
He has recently retired from sales. "I'm now 82 years old, having celebrated my birthday on May 25, and I'm no longer up to driving 1,500 miles a week, so I'm basically living off of my savings."
Oglin is still keeping busy working with the National Marine Sanctuaries and Sea Turtle Inc. He has a great love for the ocean, having been a scuba diver since 1960.
"I love the ocean and those critters that inhabit it. I'm hoping more people are concerned with Mother Earth as I am worried about plastic entering our oceans," he says. "People are waking up and using more recycled products and those that deteriorate in landfills. I go to Mexico, and they use straws made from dried-out agave leaves. Also, in South Padre, TX, they don't use plastic straws anymore."
Oglin also is a 25-year volunteer with the Dallas Children's Museum, and volunteers at a children's hospital.
He enjoys reading PRODUCE BUSINESS cover to cover each month.
"I like to see what my competition is doing, as many people featured in the magazine are using packaging in one way or another," he says. "I filled out the quiz on a whim, so it was exciting to hear I was the winner again."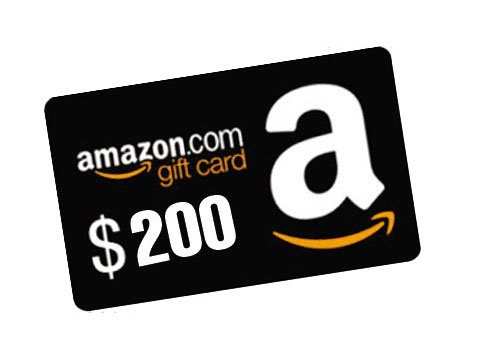 WIN A $200 AMAZON GIFT CARD
Is there anyone in the industry who wouldn't want $200 to buy almost anything on Amazon? Or better yet… pass the card on to someone in need and make the world a better place!