Originally printed in the August 2022 issue of Produce Business.
Pizza is a perennial favorite for Americans, but especially for busy families facing back-to-school schedule changes, demands of sporting events and other extracurricular activities, and the challenge of addressing "What's for dinner?" when everyone in the family seems to have a different schedule. Are there any opportunities for produce to play a bigger role in and on pizzas? I asked a few colleagues in the foodservice industry to weigh in on this fun question.
IN K-12 SCHOOLS
Many school districts around the country serve pizza at least once a week. According to Chef Cyndie Story, founder of the K-12 consulting company Culinary Solutions Center LLC, cheese pizza and pepperoni pizza are the favorites among younger students, but she believes there are opportunities to add more produce on pizza for middle and high school students.
"Locally grown produce like peppers, onions and spinach can be used as toppings, and we could quick pickle the onions for a bit of spark," she says. "I can imagine quick pickled red onions and cilantro as fresh, flavorful toppings for pizzas with USDA cooked, pulled pork, a USDA Foods commodity item available to all schools participating in the National School Lunch Program."
Schools, like every other foodservice operation in the country, are short on labor. Value-added, labor-saving ingredients like minimally processed, pre-cooked USDA Foods help schools meet the USDA nutrition standards for school meals, Story adds.
TOP PRODUCE ITEMS ON PIZZA
Insights from Datassential's MenuTrends database for the first quarter of 2022, which tracks more than 100,000 menus across the U.S., show the Top 10 Produce Toppings on Pizza are:
Onions (appearing on 79% of menus) as fresh onions
Tomato (76%) as both processed tomato products and fresh tomatoes
Mushrooms (73%) as processed, canned, sliced mushrooms and fresh mushrooms
Peppers (67%) as fresh peppers
Garlic (59%) as processed garlic and fresh
Olives (58%) as processed, canned, sliced olives
Spinach (47%) as fresh baby spinach
Green Peppers (43%) as fresh peppers
Pineapple (43%) as minimally processed, canned pineapple
Red Onions (40%) as fresh onions
Onions are the only vegetable topping that has increased in frequency of menu mentions over the past four years; all others have diminished in frequency.
Datassential also shared information on the Top 10 Fastest Growing Produce Items on Pizza Menus the past four years:
Cauliflower (representing the huge increases in cauliflower pizza crusts)
Grape Tomatoes
Avocados
Pickles
Sauerkraut
Figs
Black Beans
Calabrian Chilies
Cherry Tomatoes
Arugula
POTATOES AND PIZZA
Chef RJ Harvey, culinary director for Potatoes USA, believes there are endless opportunities for incorporating potatoes into and on top of pizzas. He shared four concepts he and his sous chef have been working on in their new culinary center: a roasted garlic and herb potato pizza, featuring wedges of small red skin potatoes; a loaded baked potato pizza, featuring thin slices of larger red skin potatoes; a red, white and brie potato pizza, featuring slices of red, white, and blue specialty potatoes; and a beef and broccoli potato pizza, featuring long, thin slices of fingerling potatoes.
When we spoke, I asked him about possibilities for potatoes in the dough, and I suspect he'll be working on that soon.
If cauliflower has taught us anything, it's that pizza crust can definitely be replaced with produce. Chef Wolfgang Puck's famed Spago restaurant in Malibu used to serve a smoked salmon pizza appetizer where the crust was made with shredded potatoes, essentially a very large, perfectly crispy hashbrown, on which to spread the crème fraiche, place the beautifully draped smoked salmon, and garnish with minced fresh chives. I'm drooling just thinking about it.
PREDICTIONS
Noting that Calabrian chiles are among the top 10 fastest growing produce items appearing on pizza menus, I suspect we'll see more growth in toppings that add heat. Given consumer sentiment about produce items they believe will boost immunity, dark leafy greens like arugula and broccoli rabe may be positioned for future growth, especially when paired with more indulgent ingredients, like house-made sausage or steak.
I also see room for corn to continue growth on pizza menus; it's a favorite vegetable for many people, and it may be the produce star for K-12 operations seeking to put more produce on pizza.
Finally, pizza can be a gateway to exploring other cuisines. I anticipate seeing more pizzas that incorporate the flavors of Asian, Latin, Caribbean and African cuisine.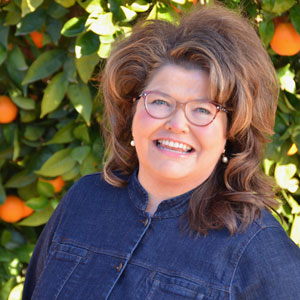 Amy Myrdal Miller, MS, RDN, FAND is a farmer's daughter from North Dakota, award-winning dietitian, culinary nutrition expert, and founder and president of Farmer's Daughter Consulting, Inc. She is the foodservice strategist for the Produce for Better Health Foundation, a member of the Texas A&M AgriLife External Advisory Board, a member of the Bayer Vegetable Seeds Horticultural Advisory Council, the registered dietitian for the Buy California Marketing Agreement / California Grown, and co-author of Cooking á la Heart, a 500-recipe cookbook based on plant-forward eating cultures from around the world that will be published by Workman Publishing in early 2023. You can learn more about her business at www.farmersdaughterconsulting.com, and you can follow her insights on food and flavor on social media @AmyMyrdalMiller