Co-owner
Santa Ana Food Market
Santa Ana, CA
Walt Lau cannot remember a time when he was not involved in the grocery store business. In fact, he will tell you he was raised in his family's store.
California's Santa Ana Food Market was established by his parents back in 1949. They opened a second store in 1954, the year Lau was born, then a third soon after, but sold off two locations over the years. Lau and his brother, Guy, and nephew Irwin currently co-own the remaining supermarket.
"My parents had their house in the back of the store, which made it convenient to go to work," Lau says. "That was both good and bad, because it meant they worked all the time."
Lau himself wears many hats, overseeing the produce and deciding what to purchase.
The 12,000-square-foot store serves a mostly Hispanic clientele. In addition to the traditional produce like lettuce and tomatoes, it offers chiles, Mexican squash, banana leaves and corn husks.
"What's popular is produce for soups, Mexican seasonings and mint," Lau says. "In the winter, we buy fruits from South America. We also purchase produce items for the Mexican holidays, such as banana leaves and corn husks, as well as guavas for Mexican punch."
Lau says he enjoys sampling the Mexican produce as well as asparagus, Brussels sprouts and cauliflower.
"My basic meal has a lot of produce," he says. "We're seeing many people switching to organic produce, which we've introduced to them. We display it side-by-side with traditional fruits and vegetables. Price is no object."
The department's produce is displayed on endcaps and bins, with items rotating to highlight seasonal fruits and vegetables.
"When we get a good deal on produce, we make sure to pass it on to our customers," he says.
Lau never misses Produce Business' Blast from the Past and also enjoys seeing photos of new products and displays.
"I'm an old-timer, so it is fun to reminisce," he says.As this month's winner, he will receive a $200 Amazon gift card.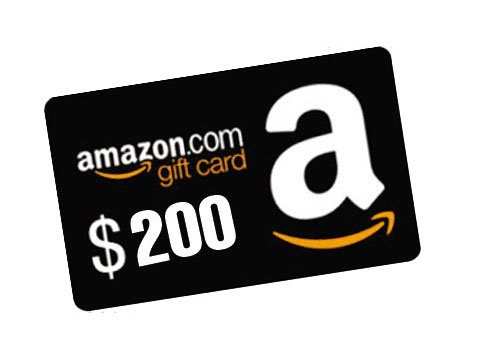 WIN A $200 AMAZON GIFT CARD
Is there anyone in the industry who wouldn't want $200 to buy almost anything on Amazon? Or better yet… pass the card on to someone in need and make the world a better place!