Flexibility was the key to New York's distributors surviving the past year and a half.
Originally printed in the July 2021 issue of Produce Business.
With all the challenges and disruptions faced during the COVID-19 pandemic, the wind-down of restrictions and the emergence of a more familiar working environment are making the future look rosier for many produce wholesalers and distributors.
"I think everyone feels incredibly optimistic about the direction of business," says Joshua Gatcke, general manager of Nathel & Nathel, Bronx, NY, adding that within the past month, New York City has lifted the restrictions that were preventing restaurants from making a true comeback.
"The city seems to have the buzz and life we were used to pre-COVID," says Gatcke, "and I expect a strong summer season as people look to congregate and socialize after a year of being apart."
Cary Rubin, vice president of Rubin Brothers, Bronx, NY, says the period between early May and early June 2021 was encouraging, as guidelines loosened and more businesses were allowed to operate at a higher capacity.
"We are beginning to see catering events, larger public gatherings and, of course, increased restaurant business, which is definitely adding some activity in the marketplace," he says.
Nick Pacia, chief executive at A.J. Trucco, Bronx, NY, says the pandemic created a "challenging environment for everyone, including those of us in the produce business.
"For the past several months, however, we've seen improvements in the global supply chain and expect to be back to normal soon," Pacia adds.
"We believe this has had a positive impact on the supply chain and the distributors by keeping everyone in touch and enabling us to continue to nurture close relationships with our growers, produce buyers and other customers."

— Nick Pacia, A.J. Trucco
Pacia says the company had to get a bit creative to provide products for customers and ensure its growers had what they needed to keep things going, and some of those pandemic business practices are likely to remain.
"We are definitely more inclined to have video calls than we were before," Pacia says, "and we believe this has had a positive impact on the supply chain and the distributors by keeping everyone in touch and enabling us to continue to nurture close relationships with our growers, produce buyers and other customers."
Video calls can never fully replace in-person meetings, he admits, "but it's nice to have that option and to be able to use it when face-to-face meetings just aren't possible. Before the pandemic, video calls weren't widely used."
The foodservice business should build through the summer, says Anthony Serafino, executive vice president, Exp Group, North Bergen, NJ, but restaurants may not have the strongest rebound among foodservice operators.
"People really taught themselves to cook," Serafino says. "So, now, maybe they're saying, 'I won't go out four times a week.' That's the scenario I see. Or, 'I don't need to be in the office five days a week, maybe only two, so I can cook lunch in.' Restaurants are going to take a while to come back."
He says the broader foodservice dimension will drive sales from wholesalers, much of it seasonal and some based on the backlog of social events that built up during COVID-19 gathering restrictions.
"Restaurants are going to get back into business, but also banquet halls, marinas, etc.," he says. "I think they're going to see a sharper incline to normalcy than restaurants."
MEET THE NEW CONSUMER
The coronavirus crisis has not only changed the wholesale and retail dimension of the marketplace, but the consumer as well.
"During the COVID restriction period, when people were limited to take-out or home cooking, a lot of new cooks discovered how to use their stovetop and oven at home," says Jeff Shilling, vice president of procurement at FreshPro Food Distributors, West Caldwell, NJ. "This created a new breed of food shoppers, many of whom were unfamiliar with cooking from scratch. So there is a renewed opportunity to teach these shoppers about the many fresh fruit and vegetable items that we have to offer them."
"There is a need to provide as much information about the products to the retailers as the suppliers can. It is not enough to just take orders and hope our customers sell the products."

— Jeff Shilling, FreshPro Food Distributors
While passive sampling will be slow to return, there can be informative signage, recipes and even examples of completed meals at the point of sale in retail stores, says Shilling. "There is a need to provide as much information about the products to the retailers as the suppliers can. It is not enough to just take orders and hope our customers sell the products."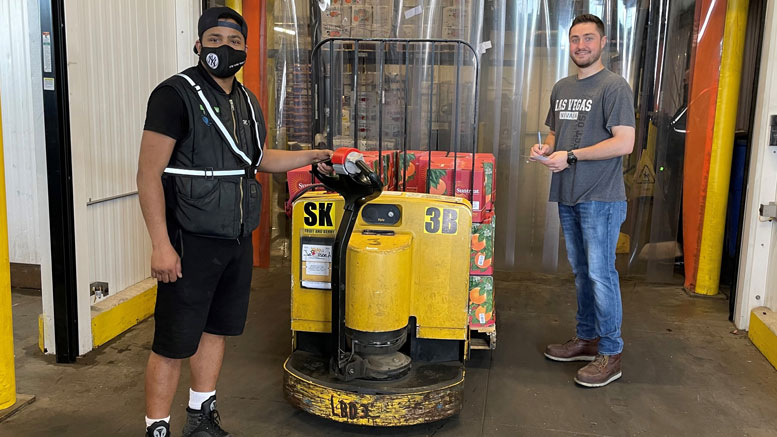 Although the coronavirus was a dramatic event, Gabriela D'Arrigo, vice president of marketing and communications, D'Arrigo New York, Bronx, NY, notes that more significant changes in the produce business occurred beforehand, even if the coronavirus crisis made some more pronounced.
"Ten years ago, the industry grew crops, and we told consumers what they would be eating. Then the consumer was suddenly dictating what we're producing."

— Gabriela D'Arrigo, D'Arrigo New York
"Ten years ago, the industry grew crops, and we told consumers what they would be eating. Then the consumer was suddenly dictating what we're producing. They said, 'This is what we want to eat.' The vegetarian, vegan movement happened."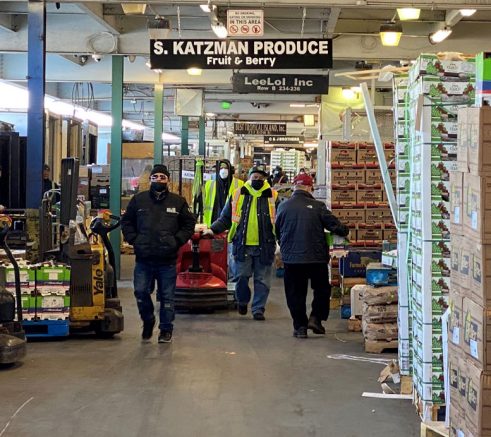 From her perspective, D'Arrigo says, change has been significant, but ongoing, so wholesalers continued doing what they do in the pandemic, which is responding to short-term market demand while remaining aware of longer term trends.
"With our sister company [Salinas-based D'Arrigo California], we are growers and have had a little insight, a little preview, of what's going on," she says. "That's helpful when you're trying to feed the masses."
Stefanie Katzman, executive vice president of S. Katzman Produce, Bronx, NY, also says that the rapidly and constantly changing circumstances of the past year actually allowed wholesalers to play to their strengths. As the coronavirus crisis tails off, those strengths remain.
"Being a wholesaler/distributor is all about being able to adjust as things change around you," she says. "At S. Katzman Produce, we plan to tackle the upcoming changes just as we have approached everything throughout the pandemic: by partnering with the top grower-shippers in the industry and having a laser focus on customer service."
"There will always be short supply, oversupply, quality issues, products you can't find, or products you can't find customers for, and that is why growers and retailers should partner with a wholesaler/distributor."

— Stefanie Katzman, S. Katzman Produce
Lucky Lee, vice president of sales, Lucky's Real Tomatoes, Brooklyn, NY, says that from her perspective, consumers are getting out and about, with a variety of consequences.
"Now that the country is open for business, consumers are racing out to dine, visit each other, shop and travel," she says. "On the foodservice side, this uptick in business is essential to the thousands of restaurants that have been trying to survive, as well as to the foodservice distributors to start to build back their businesses."
Lee says Lucky's has seen a significant increase in foodservice business, from both distributors and restaurants. "There is optimism in the air once again, after the country opens up and people begin to find normalcy."
CRISIS CONDITIONS
"One of the unique things about our industry is that in a crisis, we are usually needed more than ever," Katzman says. "People can survive without a lot of things, but food is not one of them."
"During 'normal' conditions, we communicate with our shippers throughout each day. When COVID hit, maintaining that back-and-forth flow of information became even more important," Katzman says. "Because we have pre-existing lines of communication and strong relationships up and down the supply chain, we were able to make adjustments wherever needed to keep the food supply chain going."
Lucky's Real Tomatoes had to adjust and strike a new balance, but it kept business going.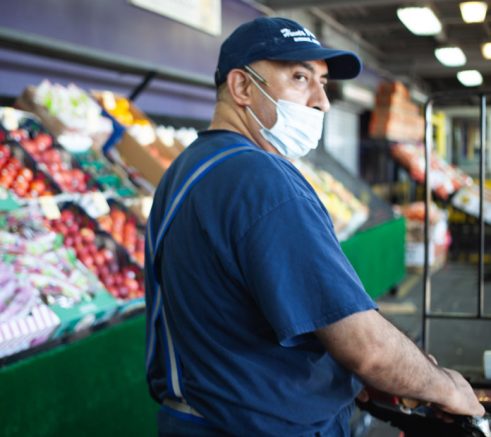 "We became more flexible with delivery minimums to help our customers adapt to the reduced business they were experiencing," Lee says. "We are grateful to have had increased retail business while the restaurants were closed and consumers turned to home delivery grocery services. We became more lean with our inventory, and naturally our spending. As we worked with a decreased staff, the cross training we had implemented long ago was extremely valuable."
As James Lee, operations manager at Lee Loi, Bronx, NY, puts it: "It's been a struggle, but the market always prevails."
"The produce industry is amazing… The fact is, despite pandemics or whatever it may be, we always learn how to pivot it."

— James Lee, Lee Loi
At Lee Loi, he says, flexibility has been key. "The produce industry is amazing," he says. "The fact is, despite pandemics or whatever it may be, we always learn how to pivot it. We've pivoted, in regards to restaurants shutting down, by catering to our retailer customers when our restaurant business was down by more than 50%."
On the foodservice side, wholesalers who focus on restaurants faced the toughest initial challenge because restaurants in New York City had the tightest and longest restrictions. By mid-spring 2021, restaurants were gaining traction. And foodservice sales, with their better-than-supermarket margins, are returning to the New York wholesale sector.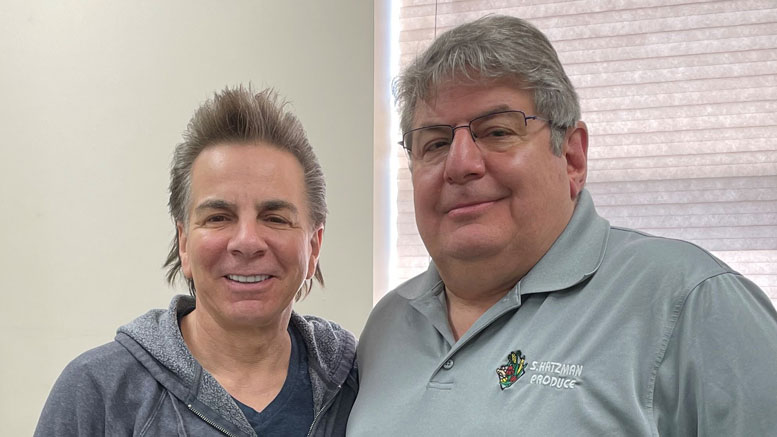 Coosemans New York, Bronx, NY, does a significant business with purveyors to high-end restaurants, which were closed or severely limited. Complicating issues, Coosemans doesn't operate a significant delivery operation. Still, the company maintained some of its foodservice business by helping restaurants as they shifted operations to serve customers as best they could. Coosemans also pursued retail business. The company had some smaller grocers it supplied that needed help satisfying customer demand, and it found purveyors were building home delivery operations it could supply.
"Home delivery exploded," says Ray Hernandez, buyer for Coosemans. "That helped."
The challenges of the pandemic period, including the January strike at the Hunts Point Market, provided valuable lessons and, for many wholesalers, additional self-confidence, according to Thomas Tramutola Jr., manager, A&J Produce Corp., Bronx, NY.
"The whole year was a wakeup call — the whole process of the coronavirus and then the strike and just getting hit with all these different blows," says Tramutola Jr. "Then, being able to say we've got a good business, we can change this and change that, and we'll be all right."
In the midst of turmoil, Tramutola Jr. says A&J learned how flexible and effective it could be in response to crisis.
When COVID first hit, the supermarkets were extremely busy, he says. However, grocers, in general, are not in a position, given their normal supply system, to cope with the purchasing level of consumers who worried about hunkering in their homes for weeks.
"Who's got produce in the Northeast? So, companies were calling us that we had tried to do business with us for 20 years, calling out of nowhere," says Tramutola Jr. "You don't even have credit set up. 'Don't worry. Send the stuff. We'll pay you. We're good for it.'
"Doors we were trying to open for tens of years all of the sudden were just swinging open, just because of the amount of moving and shaking and people pivoting trying to put stuff on the shelf."
As the pandemic winds down, not all the additional retail purchasing from new customers remains, Tramutola Jr. says, but additional sales were a boost to the business and a proportion of that new business continues.
ENTIRE INDUSTRY IMPACTED
Cary Rubin, of Rubin Brothers, says the coronavirus market disruption, even as wholesalers have adjusted, has inevitably affected the entire produce business in New York, either directly or indirectly because the cost of product and getting product to consumers has been skewed.
A shortage in one commodity not only affects the price for it, but shifts demand and affects the price of other products. Then, layer in the mounting price of freight that reigns in the market and you get a situation of rising prices that make consumers reconsider purchases, cramps the ability of retailers to promote produce and even reflects back through the system to growers as they consider their plantings. So far, he says, growers haven't resorted to planting fewer acres, but predicting what they might do is tough.
"We're hoping that as we move into the warmer months, this restaurant thing and life in general will circle back to a little bit more normalcy, allowing not only restaurants, but travel and events that indirectly impact our business," Rubin says. "We saw significant loss of sales to those parties. We hope to start to recapture that."
"We need 100% restaurant openings. Anything they give you short of 100% is not going to do it."

— Marc Rubin, Rubin Bros.
Marc Rubin, Rubin Bros. president, says evaluation of the big picture is important, given all the ways the marketplace is interrelated.
"We need 100% restaurant openings," he says. "Anything they give you short of 100% is not going to do it. The fact that there are many restaurants that are not going to open up again is going to take away from that market. It's going to take awhile to see what happens."
GROWER LOYALTY
Relationships became a key to getting through the pandemic, says Lucky's Real Tomatoes' Lee.
"Lucky's stood by and supported our vendors, which is the promise our president Alan Marcelli made at the inception of our company. During the pandemic, we saw so many distributors buy product from other countries because of cheaper prices. That left American farmers with great losses, as they were unable to sell much of their own crops.
"Our growers were once pickers for other growers when they were young and now have families and farms of their own. As a result, some of these relationships span three decades," she adds. "There is mutual appreciation for how we have helped each other grow our businesses. And when you pick the right people to work with, relationships turn into the very best friendships."
For many wholesalers, though, changing times meant changes in relationships that haven't turned out for the better.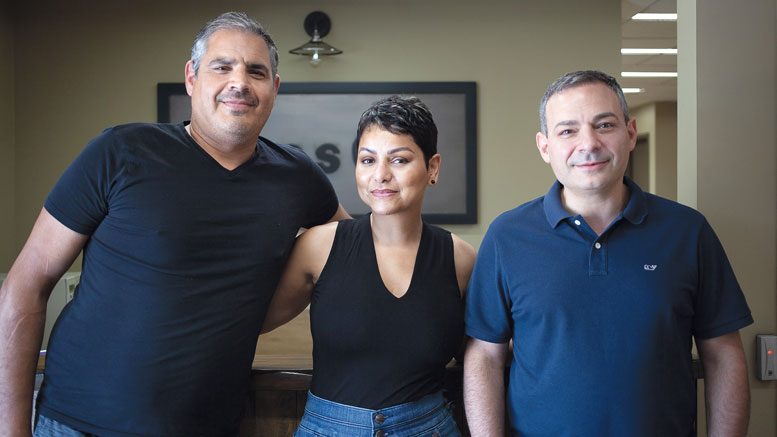 "There is much less loyalty in the industry and strong relationships that used to mean a lot are much less these days," FreshPro's Shilling says. "It is a real shame, too."
To some extent, the change has to do with communications and technology. Shilling adds that technology may be a benefit to the wholesale sector, but if it doesn't support strong relationships, something is lost.
"At the end of the day, technology will never replace personal relationships," he says. "When a supplier and a receiver have been working together for a long time, they come to know each other's needs and tend to take care of each other. When product is tight, those with the good relationships are more likely to get their orders filled."From his perspective on the Hunts Point Market, Lee says Lee Loi's experiences have been positive." This past year, I would say there was a real good synergy between the growers and here because we were all in the same boat," he maintains.
Market disruption meant wholesalers became a more valuable resource for growers.
"I feel like this past year we've grown a lot closer to our growers," he says. "They know we always have their back."
For some, the relationship with growers has been a revelation of the COVID year.
"I've learned the value of our relationship with growers and shippers more so than ever," Lee says. "It's all about synergizing and working together to come out with some sort of plan to move certain product at a certain price where I make so much money and also the shipper is happy with the returns as well."
Good relationships with local growers had some advantages in the coronavirus crisis. Beyond the particular services, New York area consumers already were expressing appreciation for locally and regionally grown produce.
"We started our business by partnering with local Jersey farmers," Katzman Produce's Stefanie Katzman notes. "They've passed their farms down throughout generations of their family businesses like we have, and we still maintain these strong relationships to this day. We source locally when we can, and further out when we need to, to ensure that we can provide everything our customers need year-round. New Yorkers go crazy for local items."
The local season is short in the Northeast, however, she adds, "so we rely heavily on all of our grower shippers, both domestically and internationally to be able to fulfill our customer demand for high quality fresh produce throughout the entire year."
Michael Armata, buyer and salesman, at E. Armata, Bronx, NY, says as business was picking up this spring, it became clear that delivery, more important in the coronavirus crisis, was going to be a permanent factor.
"There has been an increase in customers wanting delivery," he says. "They trust us, trust that we are, in fact, going to deliver the right product with the right quality."
Technology is important in that evolving relationship. Armata says that, when COVID-19 struck the marketplace, customers came to recognize that they could call Armata on the phone and get what they needed. Technology helps Armata with the process in two ways. First, it helps the company track its trucks, keep them on schedule and offer customers precise arrival estimates as the vehicles make their way through traffic to hit their delivery windows.
"We know where the truck is, how fast it's going and if the customer calls and asks where our truck is, we can tell them it's 22 minutes away," Armata says. "The whole thing with delivery is quality and service, and, when we tell people the truck is going to be here between 2 and 4, we make sure it happens."
At the same time, Armata has added automation to its warehouse. Every pallet is scanned, Armata says, which makes picking a more effective process and ensures easy traceability. The picking technology also similar efficiency for deliveries
RETAILER/WHOLESALER RELATIONSHIPS
In a marketplace that's been changing faster than ever before, how retailers use wholesalers becomes a practice that demands some scrutiny.
Katzman says that wholesalers are a critical supply chain resource, a point driven home by the coronavirus crisis, which suggests that retailers recognize wholesalers' value as a resource.
"This is the produce business," she says. "There will always be short supply, oversupply, quality issues, products you can't find, or products you can't find customers for, and that is why growers and retailers should partner with a wholesaler/distributor.
"We are a critical part of the supply chain. We work with growers to help distribute their produce when Mother Nature steps in and volume far exceeds estimates. We reach that smaller grocer who can't take a whole truckload right from the farm and doesn't have a warehouse for the overflow. We are their warehouse. We step in and support the big retail chains when their arrivals from all over the world come in with a problem or miss the market and they need a quick solution. We are that solution for them. While most growers have a limited portfolio of items because you can only grow so many things, we partner with all of them so we can be a one-stop-shop for our customers."
Joel Fierman, president of Fierman Produce Exchange, Bronx, NY, contends that it's time to make the supply chain in the New York region more efficient. Shippers are supplying retailers who are asking for more produce than they can move, then bouncing the overage to the market at prices that leave the growers dissatisfied, he says.
The system doesn't make anyone happy, but has continued operating on the same pattern for many years. Reworking the model so that Hunts Point becomes the central distribution hub for New York produce could establish a more efficient system for the city and leave everyone from field to table more satisfied, he says.
Some of the same sentiments are echoed by Charlie DiMaggio, owner of FresCo in Hunts Point, "We believe that the larger retail chains have been caught on short supply more than independent chains who typically supply their stores through terminal markets. Looking at retail pricing of large retail chains versus independent chains, we believe that the larger chains tend to be paying more.
"What is causing that price difference may be attributed to a number of different factors, but FOB pricing is a major factor. Also, the distribution network of larger chains has been hard hit by the coronavirus, which caused products to not be delivered timely to stores. Retailers that do not use the terminal markets are excluding their best options for sourcing products. Collectively, as 30 merchants, we handle items sourced from the world over. If the mindset of chain buyers would open up to include the terminal market, they would see a positive growth to their bottom line."
PUSHING PACKAGED PRODUCE
In the immediate term, wholesalers can help their customers adapt to trends triggered by the pandemic that likely to continue. For instance, FreshPro's Shilling points out that, from the beginning of the coronavirus crisis, all packaged items increased in sales. "There is slowly a move back to fresh displays, but the packaged products are still selling much better than pre-COVID."
Matthew Park, sales manager at C&J Brothers, Bronx, NY, agrees that packaged produce has become a bigger market factor that, if not growing, is a consideration that needs to be monitored to see just how it will balance out.
"We definitely see more people in packaged, but that may have leveled out," Park says.
Popularity of packaged produce is among those factors that changed in the market and is likely to remain more important, and something that wholesalers and retailers can partner on as post-pandemic consumer behavior finds its level. Retailers, including Marc Goldman of Morton Williams Supermarket, say labor issues are making it harder for them to do more processing at the store level. Wholesalers could fill in where labor gaps that are hurting retailers.
"With the labor shortage, retailers should be outsourcing as much as possible," Shilling says. "It no longer makes sense for each store to package an item like fruit cups when they can be buying the same item already packaged and ready for the display."
Fierman wonders if the pandemic may change the entire industry, "because people touch stuff."
"You may not be able to handle any produce anymore. Who's going to squeeze those tomatoes now?"
MARKET OPPORTUNITY
In the end, the New York region is complex, challenging and sometimes chaotic, but it is filled with opportunity.
"Being located in New York City means we are surrounded by a huge diverse population," says Stefanie Katzman. "We are the largest produce market in the world, which allows us to serve the 22 million people who live within 50 miles of our market. We ensure that we have every fruit and vegetable imaginable from all over the world in order to satisfy the palates of the diverse population and thousands of different restaurants surrounding us.
"Our industry faces challenges every day when it comes to weather, logistics and changing customer demands. This past year, COVID has added another layer into the mix, and we stepped up to the challenge to make sure the food supply chain kept moving."