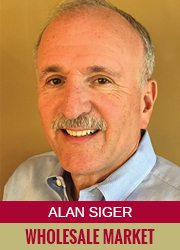 The city of Pittsburgh recently lost two legendary community leaders this past April‭ ‬‮—‬‭ ‬Ambassador Dan Rooney‭, ‬chairman of the Pittsburgh Steelers Football Club‭, ‬and industrialist and philanthropist Henry Hillman‭, ‬chairman of the Hillman Company‭. ‬Rooney and‭ ‬Hillman passed away within a day of each other‭.‬
In 1969‭, ‬Rooney took over the Pittsburgh Steelers from his father‭, ‬Art Rooney Sr‭., ‬and transformed a laughingstock of a franchise into six-time Super Bowl champions‭. ‬This turnaround occurred as area steel mills were closing and jobs were being lost‭; ‬Pittsburgh's economy hit rock bottom in the 1970s‭, ‬and the success of the Steelers was a source of true pride‭.‬
Rooney had a profound influence on the National Football League's‭ (‬NFL‭) ‬resolution of two labor disputes that could have destroyed the league‭. ‬He was instrumental in convincing the other owners to adopt revenue sharing‭, ‬thus ensuring the ability for smaller market teams to compete‭. ‬Of all his contributions to the NFL‭, ‬he may be best known for introducing the‭ ‬"Rooney Rule‭,‬"‭ ‬which required all NFL teams to interview at least one minority candidate when filling a coaching vacancy‭.‬
A longtime supporter and fundraiser for Ireland and Irish causes‭, ‬Rooney was appointed ambassador to Ireland by President Obama‭ ‬in 2009‭. ‬He became the first United States ambassador in history to visit each of Ireland's 32‭ ‬counties while in office‭. ‬Even with all his achievements‭, ‬Rooney never lost track of who he was or where he came from‭. ‬Rooney and his wife of 60-plus years‭, ‬Pat‭, ‬lived in the house he grew up in on Pittsburgh's north side‭. ‬He went to mass every day‭, ‬and while on his daily walks to and from the stadium‭, ‬he always found time to stop and‭ ‬talk with folks along the way‭.
As an indication of how much he was loved by his community‭, ‬as I write this‭, ‬thousands are lined up to pay their respects at Heinz Field‭.‬
Like Rooney‭, ‬Hillman also joined a successful family business‭, ‬the Hillman Company‭. ‬After taking the reins of the business from‭ ‬his father‭, ‬he turned an industrial company into a multi-faceted corporation‭. ‬He was an early venture capitalist in the Silicon‭ ‬Valley‭, ‬and was a perennial on‭ ‬Forbes‭ ‬Magazine's‭ ‬"List of America's Wealthiest 400‭.‬"‭‬
The significance of Hillman's wealth was not how he earned it‭, ‬but rather‭, ‬how he used it to help his community and its citizens‭. ‬Henry and his wife‭, ‬Elsie‭,‬‭ ‬gave millions of dollars to charities in the region‭, ‬often benefiting universities and medical centers‭. ‬Many times‭, ‬the Hillmans participated behind the scenes‭, ‬and requested that their gift be accepted without public recognition‭. ‬The couple was involved‭ ‬with numerous organizations‭, ‬not just as names on a board of directors list‭, ‬but as valuable leaders offering their time‭, ‬guidance and governance‭.‬
Both Rooney and Hillman exuded humility and downplayed their successes and importance to the community‭. ‬Rooney used to say‭, ‬"I'm no bigshot"‭ ‬and Hillman lived by the motto‭, ‬"The whale that spouts gets harpooned‭.‬"‭ ‬Both men were pillars of their community‭, ‬and Pittsburgh is diminished by their passing‭.‬
---
I've watched as giants have passed on, leaving holes that seemed too large to ever fill.
---
As I wonder who will fill their shoes‭, ‬I think about all the leaders in the produce industry who are no longer with us‭. ‬I've been around the industry for more than 50‭ ‬years‭, ‬and I've watched as giants have passed on‭, ‬leaving holes that seemed too large to ever fill‭. ‬As I look back today‭, ‬it's clear that those giants created solid foundations within their organizations‭, ‬and their successors are building upon their legacy‭.‬
Bud Antle passed away in 1972‭. ‬He was the largest lettuce shipper in the United States‭, ‬and I remember my father worrying about‭ ‬the future of our then-largest supplier‭. ‬Ten years after Antle's passing‭, ‬the company joined forces with its leading grower‭, ‬the Tanimura family‭, ‬and created Tanimura‭ ‬&‭ ‬Antle‭. ‬Today‭, ‬Tanimura‭ ‬&‭ ‬Antle‭, ‬Salinas‭, ‬CA‭, ‬is a multi-faceted leader in the western vegetable deal‭.‬
In the mid-1980s‭, ‬Vincent Zaninovich of Jasmine Vineyards‭, ‬Delano‭, ‬CA‭, ‬died in a car accident‭. ‬Zaninovich and his cousin‭, ‬Martin‭ ‬Zaninovich‭, ‬founded the company in 1947‭. ‬Jasmine's reputation for high-quality Delano district grapes was second to none‭, ‬and I worried what impact Zaninovich's sudden death would have on the company's product‭. ‬Martin‭, ‬along with his son‭, ‬Jon‭, ‬stepped up alongside Vincent's sons‭, ‬to ensure Jasmine's quality never wavered‭. ‬Martin‭, ‬a grape industry icon‭, ‬passed away in 2014‭, ‬and today‭, ‬Jasmine continues to be a leader in the‭ ‬table grape industry guided by the next generation‭.‬
Many of those who have died in the wholesale produce industry were personal mentors‭. ‬Among them were Steven D'Arrigo of D'Arrigo Bros‭., ‬New York‭; ‬Herb Abrash of Andrews Bros‭. ‬in Detroit‭; ‬and Bob Strube of Strube Celery in Chicago‭. ‬These three men built tremendous companies‭, ‬and all left a void when they died‭. ‬However‭, ‬each of these companies continues to grow and prosper by building on the foundations left for the next generation‭. ‬Are you building a foundation for your company to protect its future when you're gone‭?‬
It is said no one‭, ‬no matter how great‭, ‬is irreplaceable‭. ‬Someone steps up to fill the void‭, ‬and quite often‭, ‬lead an organization to even greater success‭. ‬The shoes left by Rooney and Hillman are tremendously large‭, ‬and it will likely take more than two people to fill them‭.
---
Alan Siger is chairman of Siger Group LLC, offering consulting services in
business strategy, logistics, and operations to the produce industry. Prior to selling Consumers Produce in 2014, Siger spent more than four decades growing Consumers into a major regional distributor. Active in issues affecting the produce industry throughout his career, Siger is a former president of the United Fresh Produce Association.
Related Articles