Catering to the affluent shopper with produce variety.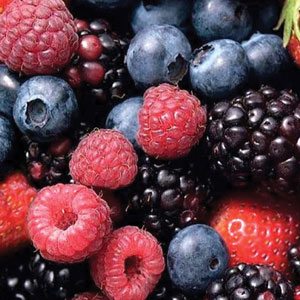 In a relatively affluent corner of Pasadena, a suburb just a few miles removed from downtown Los Angeles, a small independent supermarket developed a loyal clientele of customers looking for the best.
"Every store has a different style," says Armen Gharibi, owner and produce manager at Armen Market, Pasadena, CA. "I'm working on quality; I'm not working on quantity." Residents of this neighborhood are, if not affluent, ready and willing to pay for the highest quality: Half of Pasadena's 142,000 residents are college graduates and the average home goes for a bit more than $600,000, according to US Census statistics.
Those numbers may understate the well-being of the neighborhood as Armen's is just a few blocks from Altadena, an unincorporated area of 43,000 residents with a median household income the US Census pegged at more than $80,000 in 2010. "I'm working on the quality of the produce," says Gharibi. "Some brands of produce have longer shelf life. With the berries, some of them have longer shelf life, more sweetness, and better size. You have the good, the fancy, the extra fancy, and the premium. I always go with premium."
Gharibi's catering menu includes Armenian favorites beef or chicken lula kebob, hummus, tabouli salad, red quinoa salad, and eggplant ikra, a Russian spread.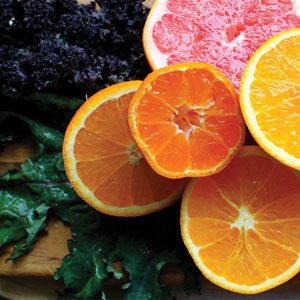 A recent Armen Market flyer featured at the top, next to the beef chuck roll and hot buffalo party wings, ground lamb, lamb shoulder and chicken lula kebob. But despite the Middle Eastern ethnic touches to parts of the catering and deli menus, Armen's produce is best described as high-quality mainstream.
"We have produce for everyone, not just one ethnicity," says Gharibi. "At Armen Market, you'll find an awesome array of hand-selected fresh fruits and vegetables from around the world. We also handle some of the wide variety of fresh local produce throughout the market season."
Just 12 miles away from the Pasadena store, Armen has a smaller store serving another suburb that is more than 70 percent Anglo and, according to the US Census, and just a bit less affluent than either Pasadena or Altadena. "We have another small store in the Glendale area," says Gharibi.
At both of these neighborhood markets, the hallmark is the best quality produce possible. "Nothing's sweeter than a fresh red apple or crisp cabbage from your own backyard," the Armen's website promises. "Our market's the next best thing."
---

Armen Market
1873 N Allen Ave,
Pasadena, CA 91104
(626) 794-2999
armenmarket.com
Monday – Friday: 8 a.m. – 9 p.m.
Saturday: 8 a.m. – 8 p.m.
Sunday: 8 a.m. – 7 p.m