Produce Merchandiser
Merchants Distributors, LLC
Myrtle Beach, SC
Michael Greene has followed somewhat of a linear career path all his life. His journey in retail began right out of high school, when he moved to Myrtle Beach, SC, to work at the A&P back in 1986. After 12-year stints at Harris Teeter and BI-LO, he's spent the past 13 years with Lowe's.
"I started working for Lowe's subsidiary MDI last year," Greene says. "I'm still in produce merchandising as I was with BI-LO, but I now serve independent stores." While he started out in dairy/frozen, and as store co manager and manager over the years, when he had the opportunity to go to the merchandising side at BI-LO, he grabbed it.
"I've pretty much been in that role for the majority of my career," he says. "I enjoy merchandising and helping different people. I like working with independents." He says what's most interesting is going to different areas and meeting with store owners who are very interested in the produce side of the business.
"Independents want to pass on information about where produce is grown," Greene says. "I work with great produce buyers who bring in product of high quality, and much of it is local."
Because most of the independents are in small towns, the locals like to hear details about the produce.
"As far as my role, I enjoy merchandising, offering new ideas and products to help stores grow their sales," Greene says. "Our company grows as they grow." He also enjoys working with the store owners and managers as well as the individual store teams who want to learn about different items.
Greene has been reading PRODUCE BUSINESS since 2007, catching up on the latest insights while he travels Monday through Friday during the week.
"I read it to catch up on what's going on in the industry and with other companies," he says. "I like the way articles are laid out, and it keeps me up to date with what's new in the industry that I can pass on to the stores. It has great information on different farmers, how the industry works, the supply chain and what's to come in the future."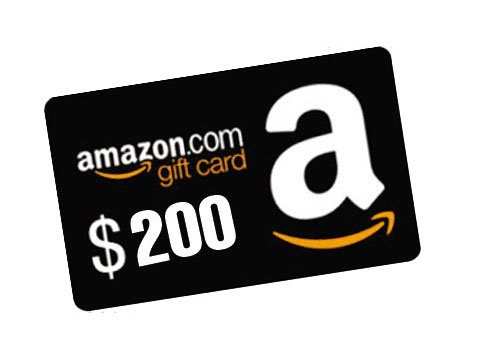 WIN A $200 AMAZON GIFT CARD
Is there anyone in the industry who wouldn't want $200 to buy almost anything on Amazon? Or better yet… pass the card on to someone in need and make the world a better place!