Produce Director
McCaffrey's Food Market
Langhorne, PA
How Tony Mirack got into the produce industry three decades ago was purely happenstance.
"My friend referred me to interview at a supermarket, where they had positions for a receiver and a produce clerk," Mirack says. "I told them I had experience as a receiver, so I preferred that position. They called me back saying they had good and bad news; I was hired as a produce clerk rather than in receiving."
This put Mirack on the produce career path. After being promoted to produce manager, he was offered a position to run a specialty produce shop. Then he was offered a produce merchandiser position at Fleming Foods, where he worked for 10 years.
"I received another job offer to be a produce buyer, a position that always intrigued me," he says. "It was a great opportunity, but unfor-tunately the company was eventually sold and our division closed down." Fortunately, a retailer client, McCaffrey's Food Markets, came calling.
"They offered me a job as produce director, and that was 22 years ago," Mirack says. "I've had the opportunity to wear many different hats between retail, wholesale and buying, then back to retail. I love the industry now just as much as when I was first involved with it."
He especially is fond of the change of seasons and the fact that, in the produce business, not everything is the same. "I love the 'wow' factor we can deliver to people," he says. "I'm a student who loves learning every-thing I possibly can about different products."
When it comes to PRODUCE BUSINESS, Mirack says there is something in the magazine for everyone, whether retailer, buyer or wholesaler.
"It's like a treasure chest… you never know what you'll find in each issue, and there is always something to learn," he says. "The magazine has so much information on so many aspects of the business. It's been around such a long time; you know what to expect and can look forward to your favorites."
He especially enjoys the magazine's category reviews and the Blast from the Past.
"I feel very lucky to be this month's quiz winner," Mirack says.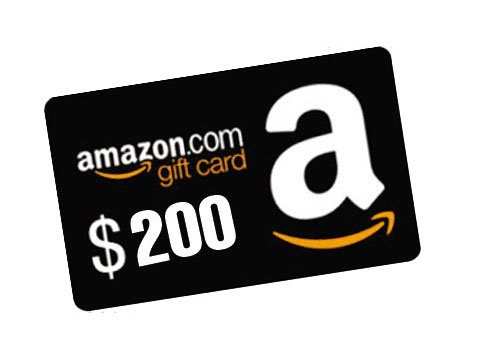 WIN A $200 AMAZON GIFT CARD
Is there anyone in the industry who wouldn't want $200 to buy almost anything on Amazon? Or better yet… pass the card on to someone in need and make the world a better place!