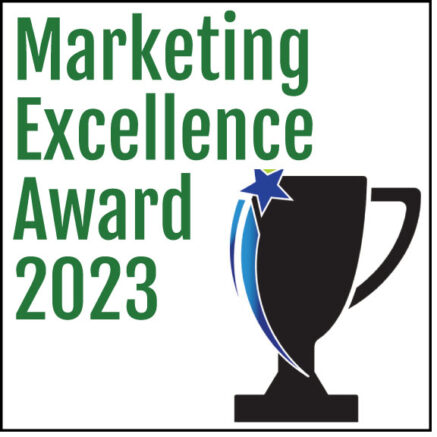 Promotion
Official Apple of the Buffalo Bills — Get New York Eating SnapDragon Apples (Year 1)
Strategy
2023 marked the first year of a multi-year partnership between the Buffalo Bills and SnapDragon apples (Aug. 30, 2022, through July 31, 2023). Crunch Time Apple Growers approached the Buffalo Bills regarding a partnership between its SnapDragon apples and the Buffalo Bills organization.
SnapDragon was announced as the Official Apple of the Buffalo Bills, Aug. 30, 2022, via a Facebook Live from Highmark Stadium. Here are examples of the activations:
5K race held at Highmark Stadium.
15,000 packages of SnapDragon apples were handed out at three home games.
Micah Hyde Charity Softball Game — Prior to the start of the game, Snappy and his crew activated in the Kids Zone at Sahlen Stadium to distribute sliced apples.
Former Buffalo Bills player and NFL Hall of Fame player Andre Reed partnered with SnapDragon apples for his Celebrity Golf Tournament in San Diego.
Results
Sales of SnapDragon apples were up 60% in the Buffalo area and up 26% overall. Retailers with locations in what would be considered Bills territory experienced 56% growth.
Aside from the numbers, brand recognition was significantly better in May than it was at the first activation at the 5K in September. At the Micah Hyde softball game in May, when people were offered a sample, they would frequently comment that SnapDragon was their favorite apple.