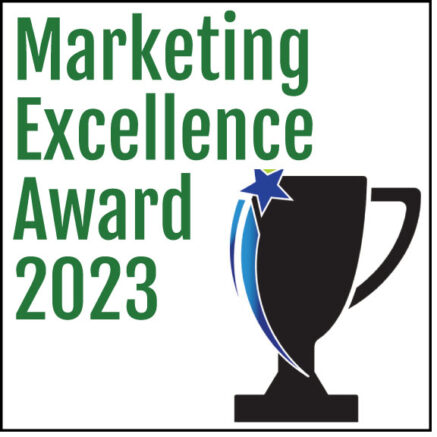 Promotion
Pazazz Apple Healthy to the Core
Strategy
In collaboration with the American Institute For Cancer Research (AICR) and Celebrity Chef (and cancer thriver) Elle Simone from America's Test Kitchen, Pazazz apples were promoted as a healthy way to help prevent certain cancers and inspire consumers to use Pazazz in their favorite salads, snacks and dishes. The campaign ran from Feb. 1 to March 1, 2023.
A QR code found on in-store signage, print ads and links in digital ads, took consumers to a Pazazz-branded landing page on the AICR website, specifically the cancer risk assessment Health Check tool, where viewers can answer questions about their diet, exercise and lifestyle to determine risks for disease.
Simone describes herself as a cancer thriver as she navigates her personal journey with recurrent ovarian cancer. A series of videos, shop-alongs, cook-alongs and social media posts included Simone's inspirational recipes for a Pazazz apple tart, slaw and Pazazz apple butter. The video and recipe content from Simone, along with other influencers, were promoted on their platforms as well as targeted paid social media in markets where Pazazz was on shelf that month.
Pazazz was also the sponsor of ATK's Mystery Recipe Podcast, encouraging families to cook together. A series of audio recorded spots promoting Pazazz ran on the podcast.
Results
The Pazazz promotion delivered 2.8 million impressions on Facebook, Instagram and TikTok.
The news release was picked up by 357 news outlets = 158,076,501 audience reach.
Shelf talkers with QR code to Cancer Health Check tool were utilized by retailers.